The following two tabs change content below.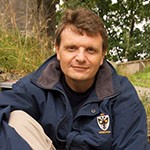 Jason Row is a British born travel photographer now living in Ukraine. His images have been licensed to companies such as Cunard, Ethiad and Virgin Atlantic as well as multiple newspapers and magazines. As well as shooting stills he is now creating travel stock video in 4K. He maintains a travel stock photography site at
Jason Row Photography
You can also catch up with him on Facebook at
Facebook/TheOdessaFiles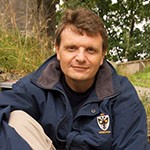 Latest posts by Jason Row (see all)
There has a perception in the west that the former Soviet Union countries are drab, dreary places with nothing interest to photograph. The recent success of the Euro 2012 football championship in Poland and Ukraine has highlighted these often overlooked countries of Eastern Europe as tourist destinations and indeed, highly photogenic tourist destinations. In this brief guide we will look at some of the subject matter that you can find on a trip to former Soviet Union.
The Churches
One of the first things that will strike you are the churches and cathedrals. Christianity was banned during Soviet times and many of these church fell into disrepair. However since the fall of communism, religion as made a huge comeback and many of the churches had been lovingly and beautifully restored.
The Orthodox Christian churches are the most common and are easily identified by their exquisite gold onion domes. Ironically these are often best shot on cloudy days as they are highly reflective and can cause exposure problems. Inside the churches are just as exquisite. Orthodoxy is very big on iconography and the interiors of these churches are laced with beautiful gold leaf icons in every corner. The interiors themselves are often very dark so a tripod or high ISO will be needed.
Church of the Spilled Blood, St Petersburg – photo by the Odessa Files
Photographing Monuments
Soviet monuments is another thing you will find in abundance. Most towns and cities have numerous of these, usually found in large public spaces. For those of you that remember the old Soviet propaganda posters, you will instantly see the resemblance. They are often on a monumental scale, with a hard angular look to denote strength. They can be fascinating subjects to photograph, trying to get a sense of the scale is one of the more difficult things to achieve. There are monuments to many things, the war dead, seafarers, in fact anything that might of been of importance to that town and you will not have to go far to find one.
The "Alusha" memorial in Murmansk – photo by the Odessa Files
Where Are the Best Cities?
Of course before the Soviets, much of Eastern Europe was controlled by the Czars and there are certain cities that were designed and built with the huge wealth that the Czars possessed. Two of the most iconic cites of the Czarist times are St Petersburg formally known as Leningrad and Odessa, my home town.
St Petersburg contains an absolute wealth of stunning architecture, often in a hybrid French/Russian style. The palaces of St Petersburg are beyond compare, most are open to the public and photographer friendly. Perhaps the most beautiful is the Peterhof or summer palace which not only is a architecturally stunning but also set in acres of beautiful landscaped gardens, a true photographer's delight. The northern latitude of St Petersburg means that the light in summer is beautiful even in the middle of the day.
Odessa in Ukraine was commissioned by Catherine the Great as her southern capital. It is another incredibly photogenic city, not as grand in scale as St Petersburg but the city center has some beautiful architecture in 19th century Italian and French styles as the main architects of the city were from those countries. It also boasts one of the world's most beautiful Opera houses. Of course these are just two of the cities, Moscow itself is also a uniquely photogenic place as well as many other Eastern European cities such as Prague and Budapest.
The Opera House, Odessa Ukraine – photo by the Odessa Files
Typical Soviet Architecture – photo by the Odessa Files
Don't Miss the Ceremonies and Festivals
One thing that the Eastern Europeans do well is ceremony. From the big April Fools days parades to the commemorations marking the end of World War Two these events are hugely photogenic. The war memorial events can be particularly good for getting poignant, emotional people shots. The old men, resplendent in their military uniforms weighed down with medals, can make for some great shots. In most major cities, the memorial to the war dead, will not only be beautifully kept, with fresh flowers everywhere, more often than not there will be a guard of honor, usually made up of cadets, marching past in that unique Soviet type of military step. Many of the FSU countries also have huge independence day parties in the city centers. Many of the locals will be dressed in traditional costumes and there will be folkloric shows and also sorts of side events that make for interesting images.
Veterans Day in Odessa – photo by the Odessa Files
So, there you have it, the next time you are looking for a unique and beautiful place for a photographic holiday, take a look at the countries of the former Soviet Union, you may be surprised, not only at how photogenic it is but also at the prices compared to many other places around the world.