Perhaps you noticed that for a couple of days registering in our forums was a bit restricted. Rob had it with spammers, and you can read more about it here.
Everything seems to be back to normal, so we hope our front door will start blooming again. It is a real shame that this sort of things happens and we can't guarantee that it won't happen again. If it does, and you are legit or know somebody who wishes to join our place, drop us a line at [email protected], and we'll set things up.
It makes me happy to see how some of you folks have started developing out not only your style but also a more profound passion for photography!
We all live in a hurry, and today we are bringing you everything that you need to know from Lightstalking's past week! Here you'll have some handpicked discussion and photos from the general chit chat as well as some beautiful shots from Tersha's latest challenge on Made of Metal. And as you have already guessed it by now, we'll be mentioning some worth-seeing shots from the Shark Tank!
Photo Of The Week – June 10, 2019
This week Kent has chosen an amazing abstract photograph from Charmain Joubert (@joubie ). Here's what Kent had to say about this week's Photo of the Week:
Our POTW winner is Charmain Joubert, aka @joubie.
Her stunning image was the first post to the Weekend Photography Challenge #438 Motion.
As I contemplated what to say about this remarkable photograph – that is filled with energy and harmony- it occurred to me that some of you already said it best.
Here are some of the comments from the post.
GrayB – "Clouds or ocean, actually it doesn't matter, There is a lot of peace in this long exposure capture Charmaine and that makes me feel good. Beautiful."

Michael – "Amazing dreamlike image. I really like this!"

Mistyisle – "Simply beautiful and serene, Charmaine! Maybe the best of this type of image that I have seen.."

JasenkaG – This is a real abstract gem Thanks for sharing this wonderful image."
That pretty much covers it, in my opinion!
Congratulations to Charmaine for her POTW winning photograph!
Kent also had a couple of honorable mentions – and here are his thoughts:
I had two other photographs that were close, and I believe they deserve your attention.
The first was created by SethL. It was posted in the Mobile Monday Challenge. Seth showed some really creative thinking in this shot that was created with a mobile phone camera.
The second was titled "Make-up Artists" by Lenny Wollitz. Most of us here are aware of Lenny's fantastic street photography. However, if you're new, or you simply missed it, check out this superb example of street photography at its best!
Thank you as always to Kent for his continuing to choose brilliant and thought-provoking photographs for Photo of the Week and congratulations to Charmain for such an incredible winner.
What Is The Weekend Without A Photography Challenge?
These are some of the incredible shots from the 437th Challenge – Made of Metal. As always, a very big thank you to Tersha for her inspiration!!!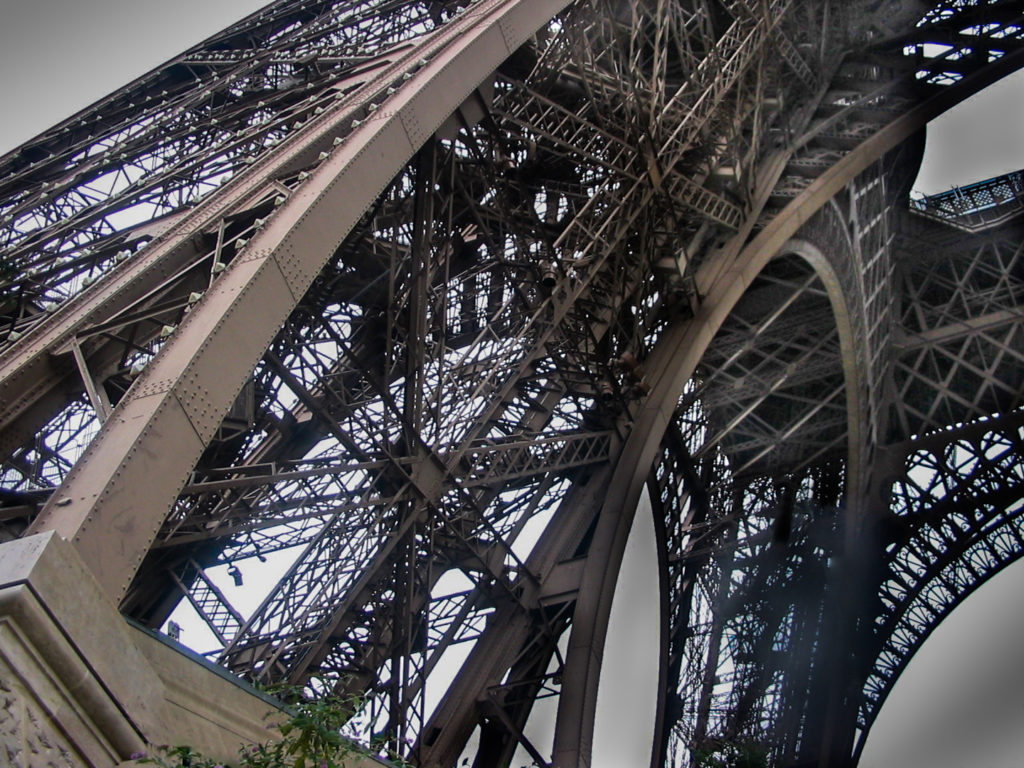 Conversations You May Have Missed On The Forums
Dorothy shared with us a window in time. Here you will see 116 photographs from 100 years ago, but with a twist, they are all in color, which makes it quite mindblowing of course. Thanks, Dorothy for such fine entertainment. Why these photos are in color and not in black and white? Some modern colorization? Nope, they were all made using a technique developed by the great Lumière brothers, the Autochrome Lumière technique.
Patrick posted a shot he took on the streets of a beautiful looking graffiti, or street art if you wish. The piece of art is quite impressive and deserves contemplative reading.
Rob got me thinking, and thankfully I read the text he shared. I hate captivity but this isn't a regular animal "prison". This shot was made in an animal shelter that saves exotic animals that simply can't be returned to the wild. It got me thinking, and perhaps, under some circumstances, animal captivity could be a good thing. It is also important to mention that this place works as an educational center for children. By educating the population they will reduce the collective mindset related to having exotic animals in captivity.
Oh boy, you need to read this story shared by Lynne on cheap wedding photographers. I have never been interested in wedding photography because it is just a vocation I don't have, and this story deserves not only a thorough read but also some sharing. Help others to avoid wrecking their precious memories.
Dorothy shared her personal insight into the long debate between Photoshop and Lightroom. For me it is easy, but it always daunts people. Lightroom mimics the darkroom logic, and photoshop is an image rasterizing software, which makes it well suited for images but maybe not for all photographs.
We'd Love To Hear Your Thoughts
Our beloved Shark Tank is getting better and better as we build a solid community that really appreciates positive feedback. After all, there is no other place doing things as we do, at least in terms of critique.
This is perhaps the best possible way someone can hack photography's learning curve, by getting your work critiqued and also by critiquing your peers.
Here are some of the most interesting shot shared last week in the Tank:
The Shark Tank is a great place to learn and to discuss, so please read the instructions in order the get a better critique experience. Share your comments, opinions and doubts on any or all of the images above. Also, don't forget to share your images as well – you never know what you'll learn.
Don't skip participating in the newest challenge published by Tersha on Motion. Please remember to join our friendly photography community if you haven't done already!
Also, you much take a spin at our Members Picks from this Last Week as well, here you'll find the best of the best from Light Stalking, curated by our very own members.
Today We Leave You With…Spring Finally Sprung
Here is a beautiful photograph by Robert Apple. It is very hard to believe that this stunning landscape photograph was taken on his mobile phone!
From Robert:
I was cruising I90 just before sunset right after a storm had passed and saw this scene peeking from between the hills. I parked off the side of the highway and climbed a fence to get these shots, a State Patrolman saw me and stopped to see what I was doing and then stood beside me watching the sunset for a few.