Another week has flown by, and many great things happened here at your place on the internet. First of all we want to give a special shout out for our newest members like Colleen58, Frank Kinnock and Kurt D Gregory. And all the new members that have missed introducing themselves to us, you still have time to say hello.
For those of you new to the update, here you'll find some handpicked discussions and photos from the general chit chat as well as some beautiful shots from Tersha's latest challenge on Low Light. And as you've already guessed it by now, we'll be mentioning some worth-seeing shots from the Shark Tank as well!
Photo Of The Week – July 22, 2019
Great use of symmetry in our photo of the week! And here is what Kent had to say about this great capture:
This week the POTW goes to P71 (a.k.a Pat) for his delightful use of symmetry, shape, line, color contrast, and form.
His image was uploaded into the "Weekend Photography Challenge #444 symmetry".
I encourage you to go look at that entire post, as there are many excellent photographs on display there.
Pat's picture caught my eye, and it just kept me coming back.
Congratulations P71!
As usual, Kent had a shout out for another great shot – this one from Dorothy – here's what he had to say…
I also want to mention a polar bear photograph by Dorothy. One could nitpick at it for technical issues. But, there is something incredibly strange and interesting about the slice in time that she captured here. It has an odd combination of colors, and the bear's face displays a most interesting expression. Hard to explain. It reminds me of something Andy Warhol might have published…
Challenge #443 – Low Light
Tersha has done it again with her latest Weekend Photography Challenge – #443 – Low Light! This one was about well, that, low light photos so we got to see some beautiful moody vibes here! Sit back, and enjoy the ride!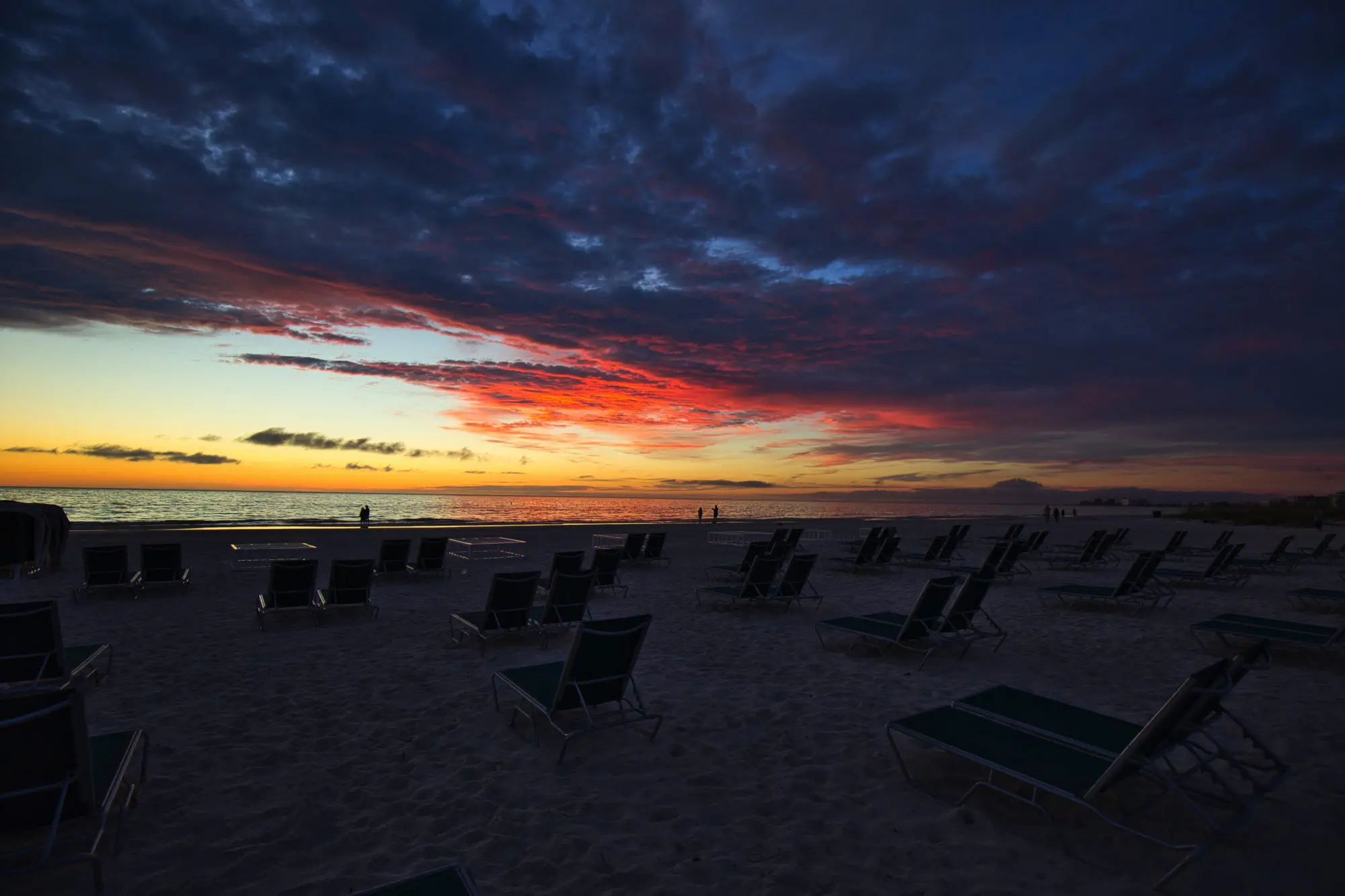 The empty chairs with just a few people scattered over the place makes this composition highly poetic. The colors from the sunset add a different layer of beauty to the shot, and the subtle tones on each shadow are still able to convey texture. There is a beautiful sense of syncopated rhythm too.
Although this photograph has plenty of highlights and even white tones, it is indeed a very low light photograph, and the way the people in this beautiful photograph become more whispy into the mist gives a pleasing sense of depth to the shot.
This is a very eerie shot, and the tonality is stunning! It feels like it was taken from a videogame or a movie scene, and that red light is a particularly pleasing accent to the muted tones across the whole shot.
Charmaine is such a talented photographer. It never stops to amuse me how photography can show us the world in ways that are simply impossible for our eyes and brain to record. This beautiful shot is one of the many great examples of the power photography has to show us an alternate reality that lies within us.
Having the Milky Way as the crispy background of an industrial park is sort of surreal. This is not the usual type of photo David shares with us, and it still shows how deep his understanding of light truly is.
I love this shot – an everyday item captured in a visually stunning way. This definitely made me smile 
There is no need of harsh lights to tell a story, here the subtle lines simply outline for us what we need to know about what's going on there. There is a nice mellow storytelling feeling here too!
Even the most cutest subjet can look odd and even creepy under the right lighting conditions. Also the composition here enhances the mystery of the scene.
Discussions And Photos You May Have Missed
Patrick shared with us a couple of triptychs that tell a great story. They are compelling and an interesting idea to try out. I believe that in the second one he shared we can see a better story going on there – see the feedback in the comments. Click here to check them out!
Graham shared an amazing composition he shot at Port Adelaide. It is a street shot with a clean aesthetic depicting a person walking down the street. But everything around him plays extremely well in making this scene a great captured moment.
Dave Watkins enjoys sharing butterflies with us, and who can blame him, these are fantastic creatures! Here he shared with us a Western Tailed Blue butterfly that is just there, simply feeding over some nice Yarrow flowers. It is better seen in large, and the shot is so sharp that you can see all the tiny filaments all over the butterfly's body.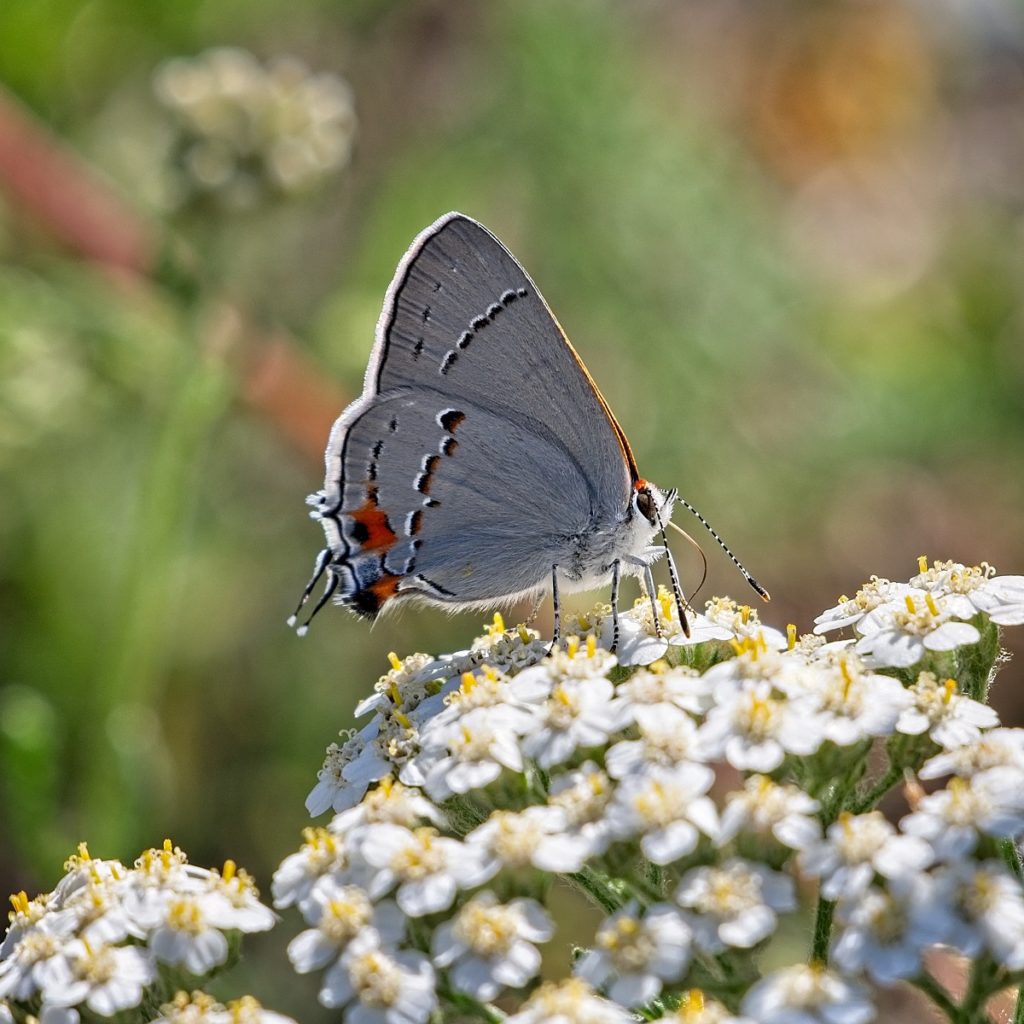 Erik shared with us some nice polished details from a Rolls Royce's rim. This car was sold in 1928 to Ms. Rutter in New York City, so imagine how much history there is in this car.
Oh, and Craig shared with us a very hilarious shot!
Sharing On The Shark Tank
Our beloved Shark Tank is getting pretty sweet as many of you guys are building a solid photography style. This is the right place for all those people that want to grow fast as photographers. This is possible thanks to valuable and positive feedback, which is perhaps the best way in which someone can hack the  photography's learning curve. 
Just remember, by receiving critique we can find out our flaws that weren't easy to spot for us before hearing an objective opinion on our work. Also, thinking about giving valuable critique can improve your own photography no end. Here are some of the interesting shot shared during last week on the Tank:
The Shark Tank is a great place to learn and to discuss photography and we and many other members will be more than pleased to help you out; after all, we all are in love with photography.
Don't skip participating in the newest challenge published by Tersha on Symmetry! Please remember to join our friendly photography community if you haven't done already! Take a spin at our Members Picks from this Last Week a well, here you'll find the best of the best from Light Stalking, curated by our very own members.
Have a great week everyone!
Today We Leave You With…Flying Flowers!
Dahlia had a lovely poetic term for butterflies…yep flying flowers! Dave Watkins shared a couple of beautiful butterflies with us. And here he shared what seems to be a Monarch but it isn't, it is a Western Tiger Swallowtail