Hi Fellow Light Stalkers – here is the week that was! Tersha's latest challenge on Spooky was super creepy with everyone posting images that are totally on theme. Our photo of the week from Patrick demonstrates some very creative light painting and we will also highlight some photos that you shouldn't miss from the forum.
Here we go!
Photo Of The Week – November 3rd, 2019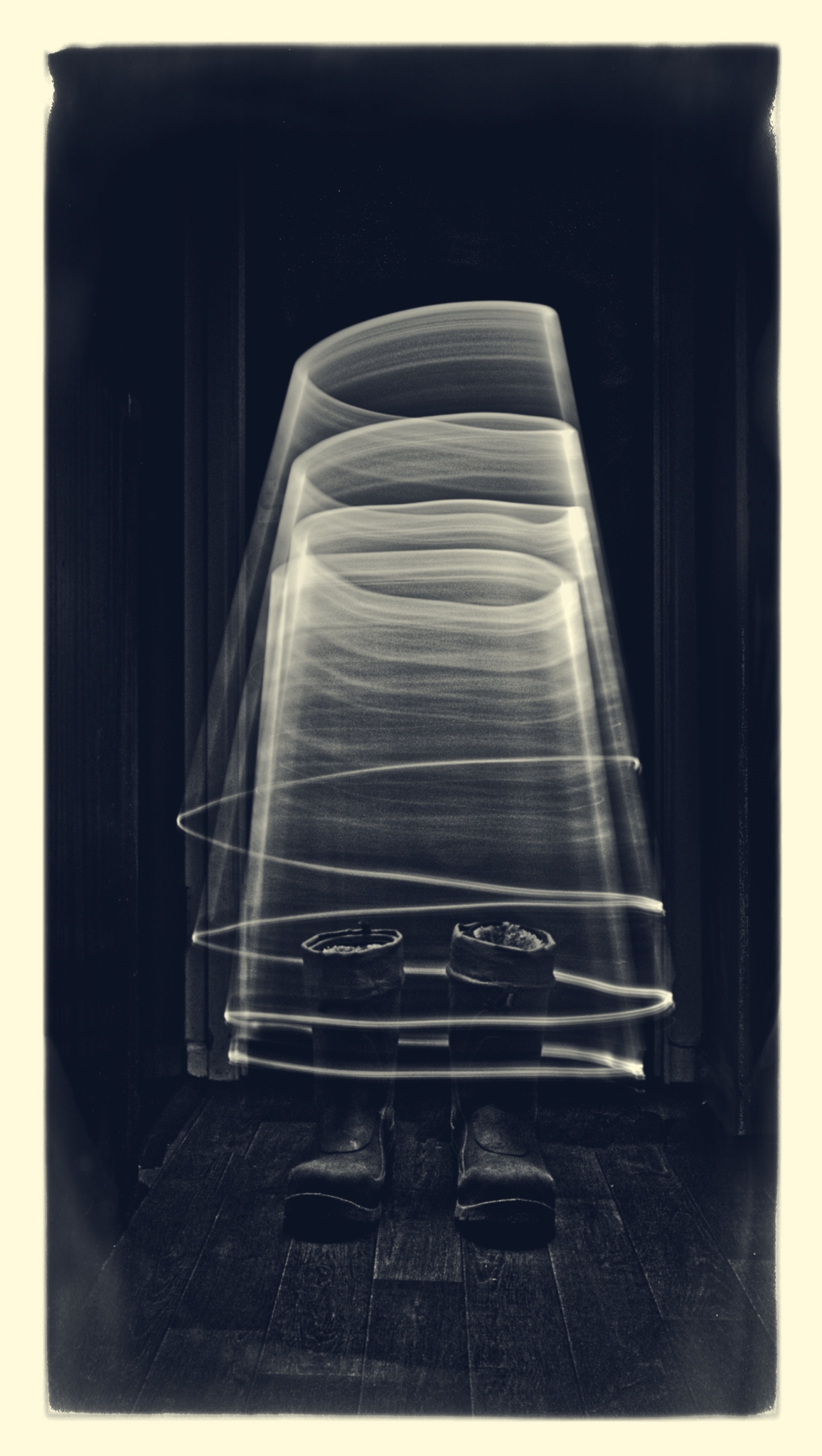 We left you with this photo last week because we couldn't get enough of this clever use of light. We are so pleased that Kent chose this great image as photo of the week. Here is what Kent had to say:
The POTW winner is P71 (Pat) for his photograph titled, "Light-footed".
There is something extraordinarily mystical about this shot.
What started as goofing around with technique, has created something really special in my opinion. I encourage you to study it large.
The shot has an otherworldly feel as if a ghost were present, or a portal was opened up into another dimension.
I'm kind of jealous and wish I had created this shot!
Congratulations Pat on a fantastic effort!
Challenge #458 Was Spooky!
Tersha challenged us to explore the spooky side with the 458th Weekend Photography Challenge. Here are a few of the brilliant images submitted!
This is a good example of how an understanding of light can evoke some odd and eerie feelings simply by using the correct exposure settings. Every single decision in camera should always be based on your own feelings and visual intentions.
Again this is a great use of light! The strong shadows and the harsh light upon this simple yet expressive arrangement make this a fantastic horror still shot.
Wow… This one is really creepy! Some brilliant light painting effects from a master
Yup, those wind sculptures have always made me feel uneasy, so I totally agree with Charmaine, this is a spooky shot.
Monochrome reduces visual distractions imposed by color, and this "little" insect surely looks evil after Tersha's conversion.
Depending on the place this scene might be spooky, I find it quite relaxing though, but it sure is mysterious.
What a fine homage to such a visual masterpiece this is.
Pat says she doesn't do spooky that well, I strongly disagree… This shot will follow me for a few days.
Here Are Some Highlights From The Forum
Patrick shared a nice collection of fireworks he took by keeping his camera absolutely still with an ND filter attached and Bulb mode on:
Robert Apple had some fun with a set of amazingly symmetrical stones and built what he thinks (and we agree too) looks like a totem pole:
Robert also shared this beautiful flower that was hiding in the shadows, it is filled with texture and character:
Chris is planning on taking a wild bike trip so stay tuned for some great on the road shots.
Jim shared a lovely portrait of his wife with a nice twist, small lyric fragments from Pink Floyd's classic album "The Dark Side of the Moon":
Paul shared an unusual selfie – great colours and I'm sure a massive sound:
Seth shared a brief collection of black and white photographs, here is our favourite one:
Share Your Knowledge On The Tank
Our beloved Shark Tank is where you can hack photography's learning curve.
Here you can get your work critiqued by people who love photography and also share your knowledge by critiquing some of the works posts. We truly believe in the power of positive and constructive feedback, and we promote it via The Tank.
Here are some of the shots shared last week on the Tank:
Well, that is a wrap as they say. Don't miss our latest challenge from Tersha on Shades of Autumn! Please remember to join our friendly photography community if you haven't done already! And take a spin around our Members Picks where you'll find the best of the best from Light Stalking, curated by our very own members.
Today We Leave You With…Vale Jack
Robert Apple shared with us a very touching tribute and farewell to Jack. It is always sad when our loyal companions leave us and we are so sorry for your loss. We celebrate Jack's very full life here – Vale Jack.