"Today everything exists to end in a photograph," Susan Sontag famously stated in her book On Photography. We can't argue with that as we all know how true it is. All we can do is try to take better photographs! So here we are again, bringing you some cool deals and freebies from around the web, all aimed at helping you create better images. These include links to photography education and software presets. We hope you like them.
Photography Education
The Art of Black and White Photography
Black and white images are strong and evocative. But, more often than not, many black and white images turn out otherwise. In this course at Udemy, photographer David Nightingale will teach all the techniques that you can use to create stunning black and white images. Discount valid only till 29th May.
Price – $99 $29 (70% off)
Beginner Nikon DSLR Photography
If you've recently purchased a Nikon DSLR and looking to learn the ropes of photographing with a DSLR, this course might just be for you. Photographer John Pullos will teach you all the basics to get you started, all in just about 1 hour of video lessons. At $2, it's a steal (offer valid only till 29th May)
Price – $9 $2 (70% off)
Portrait Photography with Simple Gear
We all want to capture beautiful portraits but don't really get the in-depth guidance a beginner requires. Worry no more because photographer Don Giannatti in this course at Udemy will be your guide. With more than 15 hours of video content, this is quite an extensive course. Discount valid till 29th May.
Price – $67 $20 (70% off)
Software Presets
Enhancing Natural Light – Lightroom Presets
A set of 12 stunning Lightroom presets, they can instantly improve the natural light in your photographs with one single click. These presets are subtle yet powerful in their work. Not too flashy or glitzy, they can beautifully transform your nature or landscape images into extraordinary.
Price – $30 $17 (43% off)
Ethereal – Lightroom Presets
Get magical results on your outdoor photographs with these Lightroom presets. A set of 11 premium presets, they can instantly emphasize warm and airy colors and feel. If you photograph outdoors in natural light, these presets will find good use in your workflow.
Price – $39
131 Jaw Dropping Photoshop Actions
How would you like to change the way your photographs look to something like a well-drawn sketch? Or a vintage look, perhaps? This is just the tip of the iceberg. With these 131 Photoshop actions, there's much more that you can achieve. Convert your photos to black and white or choose from a myriad of effects to apply to your images.
Price – $251 $19 (92% off)
Freebies
The Ultimate Field Guide to Photography, by National Geographic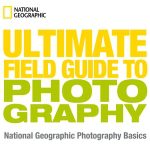 This guide by National Geographic can be a serious resource for a beginner in photography as it covers almost every aspect of the basics of photography. From explaining camera settings to tips on composition and perspective, everything is nicely explained.
In this live course at Creative Live, photographer John Greengo will teach you the principles of good photography and help you learn the necessary skills to create it. The course will teach you to get the most out of your camera. This 3 hours class runs live on 5th June, from 9 AM to 12PM (Los Angeles time)
Lightroom Preset – Sunflare Glow Effect
Create a warm, sunflare glow effect in your outdoor photos. You have the choice to place the effect on the left side or the right side. It adds warmth and overall brightness to the corner you choose, using a graduated filter.
Wedding Theme Photoshop Actions
With 10 Photoshop actions to choose from, you can give your wedding photographs a variety of effects. Why, you can use the actions on other photographs too! From vintage and black-and-white to cross-processed look, there's a lot to experiment with.