Just a few days left before it's December 25th. Hopefully all of your online, cyber, mall shopping is done and gifts are already under your tree. If you need a few more stocking stuffer items for photographers in your family, these last minute gift ideas will go directly to their camera bag for use throughout the year.

 These gifts are available at several online stores (Amazon.com, B&H and company direct too). If you're running out of shipping time, these stocking stuffers will more than likely be available in your local camera retailer too.


By the way, a few of these stocking stuffers are on our LightStalking team's wish recommended list too.

 Note: Some of the links are affiliate links which means Light Stalking gets a little commission from those sales.
Bokeh is a beautiful thing. If you don't know what it is all about, you should check out our article here. If you're already convinced, then you may really find this little kit quite fun. There are different shapes and sizes too. Available directly from Bokeh Master's Kit or online retailers, the Bokeh Master's Kit will add little bokeh creativity to your toolkit.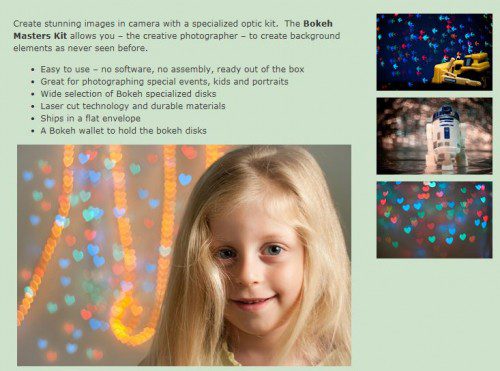 Lightscoop is a clever little gadget that works in a pinch when additional light in home or office is needed. It works by being able to direct your in-camera flash to a nearby ceiling or wall. The result is more natural lighting coming from a natural direction versus straight from the flash. At $29.95, DSLR owners will use this more than they realize indoors. See lightscoop.com for more information about the product.

Rob Wood, our fearless leader suggests Nikon remote (or the version for your specific camera type). Frees up the ability to work your photography subject as well as minimize shutter shake. Go with cable (pictured below) or wireless. Be sure to check for camera compatibility as different cameras require different models. Prices vary by on average about $25.00
USD.

The 12 inch version of these are light as a feather, pack well and can make that little difference in a photograph. If you're outside doing macro work and the sun is a little too bright, the translucent disc can take away the harsh rays so that the color and detail are beautifully illuminated by lighting from the background. The reflective version can bounce light with a white or gold cast depending on which disc you choose. They pack in a pouch and weigh almost nothing. Total sets can be found starting $10.50. Other sizes available too.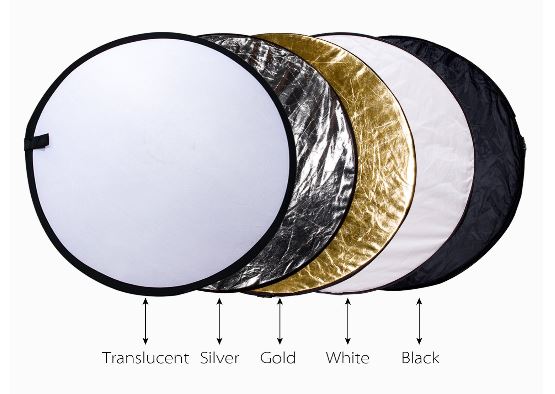 We never can have too many of these. Photographers should keep these everywhere. Camera bag, car, office, luggage. Buy a 12-pack, or a couple of 12-packs. As soon as I get these out of my stocking, they are immediately put in all the right places so I'm never without. Online, a 12-pack goes for about $9.99USD. They also clean my eyewear (reading glasses, sunglasses, etc) quite nicely too.

Safely and easily remove dust, fingerprints and smudges with the lenspen. This is Light Stalking writer Karlo de Leon's #1 recommendation (and on his wish list!). Price- $7.39 USD!

If it's for toting your camera or for additional support, Rob also suggests wrist straps. They are as simple as a nylon or neoprene adjustable strap and others have light support.

An adjustable camera support system, the pocket pod provides a stable resting place for your camera when you can't use a tripod but need support. $23.99, camera brand specific.

Photographers brave the elements but need their cameras to remain nice and dry. These rain sleeves will be appreciated when that unexpected rain shower hits.

Hands-free flexible lighting that is lightweight and easy to use. Can be used for more than just photography so you may want two! $25.36.

Sometimes we just need those gift cards to get the little something extra or save for that next lens. An online or gift card from your local camera retailer will always be appreciated.
We wish you and yours a safe and happy holiday season!