We've been talking a lot about Environmental Portraits, and if this genre has caught your attention, this post will definitely be useful to you. Here are 5 wise tips for anyone who's willing to create environmental portraits.
Let's recap a bit before talking about what you need to do to achieve compellingly wonderful portraits. Environmental Portraiture focuses on capturing a subject in his or her natural environment; therefore, the background becomes extremely important.
1. Define a Clear Concept
Since environmental portraits usually happen in controlled situations, it will be useful to have a clear concept before you start to work. Define exactly what you want to achieve in the portrait, and why you want to capture the subject the way you intend to.
During the conceptualization process, you'll define a lot of things: the subjects you'll be portraying, the color scheme, lighting, backgrounds, poses, etc. Conceptualization must happen long before you press the shutter button. The main reason for this is that prior conceptualization reduces the time you could spend improvising at the exact picture-taking moment.
Speaking of poses … you can work things around by having a preconceived idea, or try different poses at the moment you take the pictures. Here you'll have to be extremely careful because since you won't be taking a traditional portrait, the background might easily become a distraction. Remember to always have a clear focus on the actual subject inside the scene.
2. Research
Research should be mandatory for pretty much any activity, and we can include it here as well.
Research will provide you with a clear perspective of how certain subjects have been portrayed through history. It will also give you a better understanding if your project centers on people going through a difficult situation, like a displaced population or someone with cancer. There are countless subjects, but you need to do your homework to get a better grasp of how you need to socialize with people and capture their struggles and triumphs.
The great thing about shooting portraits with an environmental mindset is that when you photograph people inside their comfort zones, they usually feel extremely relaxed, which is an important element for capturing the way people naturally are. People tend to feel a bit odd when photographed in strange locations, with lights and other stuff around them.
3. Be Patient
This may sound clichéd, but you'll definitely need to have a great deal of patience when working with environmental portraits because you'll be spending more time developing a relationship with your subjects (if you truly want to create meaningful work), and researching them, than you will actually taking pictures of them. Some photographers spend many days building a strong relationship with their subjects before even taking their cameras out. This genre is slow-paced, but the rewards can be huge.
In the process of building that relationship, you can scout around and start to pre-visualize the image, basing it on your own concept. Some photographers choose to make portraits with a consistent look; others, like Arnold Newman, create images that are unique. Each one of those environmental portraits is a work of art itself.
With environmental portraiture, you'll be creating The Portrait for someone else – and possibly The Portrait for which people will be remembered in the future.
4. Mind The Background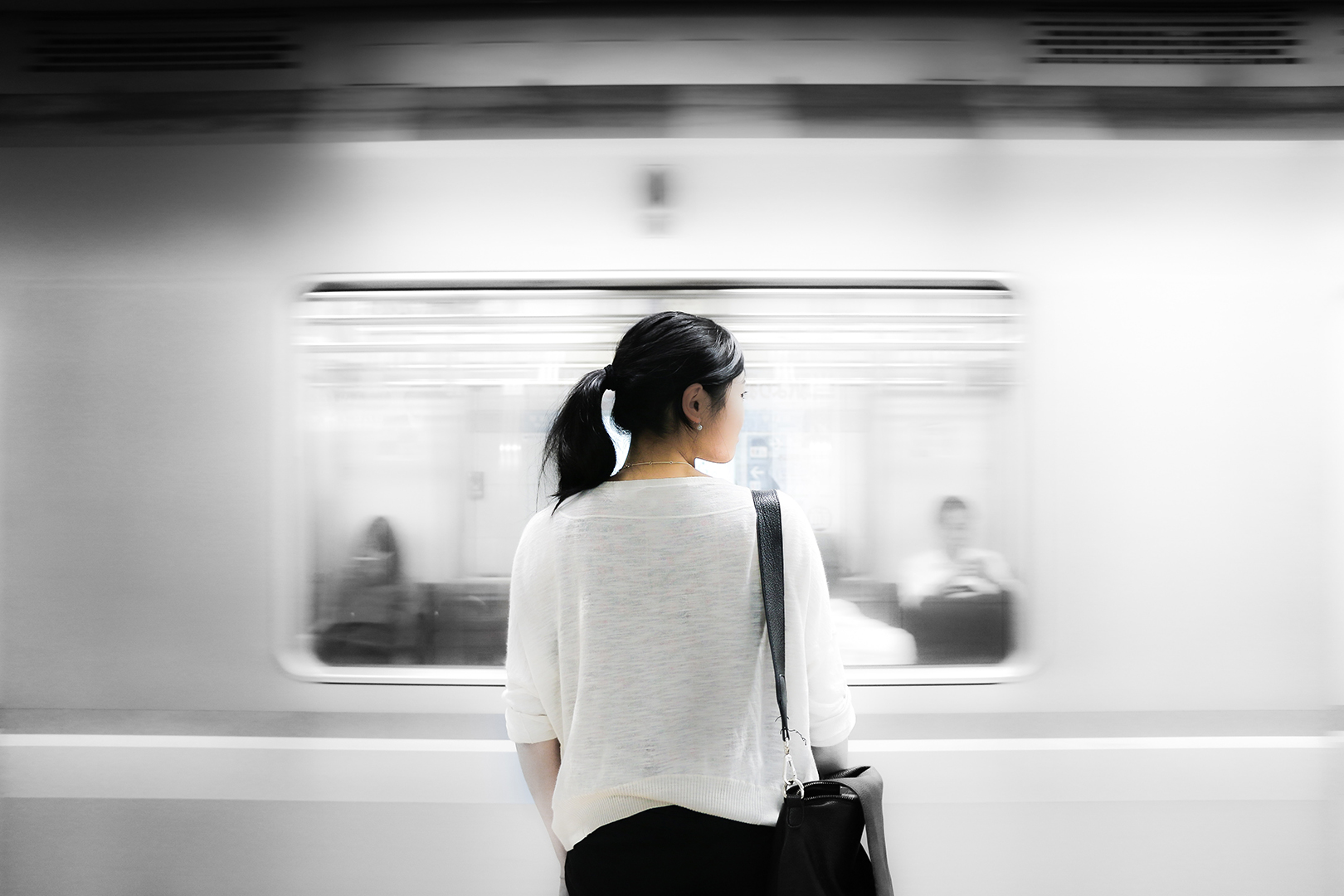 Here, the background matters so much that you simply must give it a lot of thought. You can't take it for granted – because if you do, you'll end up with a regular shot of your subject at a place that's obviously not the best place for them to be.
One of the best things that anyone who's interested in becoming a better photographer can do is to consume photographs. Lots of them. Find an environmental portrait photographer who speaks to you and study his or her work. You'll always find that the background is in sync with the subject. Since you'll be creating single-image stories here, every detail of the image will matter. Always pay attention to the background.
Lighting will play an important role not just on your subject's body, but in the background as well. You cannot always choose a perfectly-lit place, but you can resolve all the lighting-related issues easily since you are taking things slowly.
5. Eye Contact
Eye contact makes an environmental portrait an actual portrait, instead of a mere candid shot of someone in their comfort zone. Remember that this portrait will tell the subject's story, and one of the best ways for a viewer to connect with a subject is through their eyes. Never take the eyes for granted.
My Own Experience
As a street photographer, I have a tremendous passion for photographing people. Thanks to this, I have had the opportunity to create several photo essays that focus on people's passion for their craft. This is a genre I'm just starting to work in, and I have found great satisfaction in finishing an essay with a single environmental portrait. This feels like the crux of the whole story I'm trying to capture. Our next article on environmental portraiture will be a deep dive into the great master of environmental portraiture, Arnold Newman.
For More On Environmental Portraiture