You'll know what I think about contests and awards, especially those that are conducted by companies like travel agencies or banks, which have little or even zero to do with photography at all. We have talked about the prestigious Hasselblad Awards before, and I decided to skip a particular year's edition on purpose after they gave the award to a painter. It was like that time when Pantone said that the color of the year was a bicolor palette, or the World Press Photo video award. I have nothing against any of those works, I just think that categories should be respected.
Beyond the obvious micro rant, for this year I want to take things back on track about the Hasselblad award. This year the winner was Daidō Moriyama, a magnificent street photographer that I've been following since quite a while now. Personally speaking, I think that this event is a huge statement that could make street photography stick around in the fine art world for a couple more years. Today I want to share with you some things that we all can learn from this wise Japanese photographer.
Addiction to Cities
I still like to revisit the very first video I saw of Daidō Moriyama, here he talks about being addicted to the cities in a way I think every street photographer should be. He approaches the city in a deeper way than just the one of a regular street photographer. He truly gets aesthetically moved by the combustion of the cities, and I think many of us tend to plunge into this urban dynamic for a bit and then we get out of it. It is a constant relationship with society, and the larger the city, the more prominent this feeling is.
As a latinamerican photographer, I've always said that street photography is not only of the urban but also the rurals scenes. In a way I think I'm right, but in another, I think urban and rural scenes are completely different. There is a huge difference among the rhythms of both places, and cities can even be overwhelming. The countryside and rural fields offer a great deal of storytelling material, but the cities challenge photographers more due to the swifting dynamic that rules them from within.
Just Stop Worrying about Gear
This is a sort of mantra for me, but there have been a couple of milestones in my life that gave origin to the ultimate belief behind it. The very first one was watching one of the greatest photojournalists from my country working with a small Canon G something (I think it was a G12 but I'm not sure). The second one was finding for myself that I needed to keep a camera with me at all times, I learned it the hard way of course. And the third one was actually watching Daidō Moriyama on the streets (through video of course).
He works with small point and shoot cameras, because his passions for cities is so huge that I think photography is secondary in his priorities. It is just a way he has found for registering the things from the cities that he wants to keep for himself. If I was asked about an especially superpower to have, I would say being invisible without a doubt. It is the ultimate desire for many street photographers that craves candid shots like nothing else. Being invisible is a huge desire for many photographers, and Daidō Moriyama has reached very closely to being always unseen.
Street Aren't Always Wide
I've been shooting wide since quite a while now (almost since I picked the camera for the first time), and I just freak out about the idea of shooting street photographs with tight optics. Moriyama's shots are fierceful and dramatic, and there are plenty of them that depict just some details of a much larger scene. I haven't started shooting with a telephoto or a zoom lens, I won't lie to you, but it is now a challenge that I would like to embrace. After watching his photographs I even ask myself if I would be able to shoot like this at least once in my life, and I still doubt to answer it in an honest way.
Harsh Black and White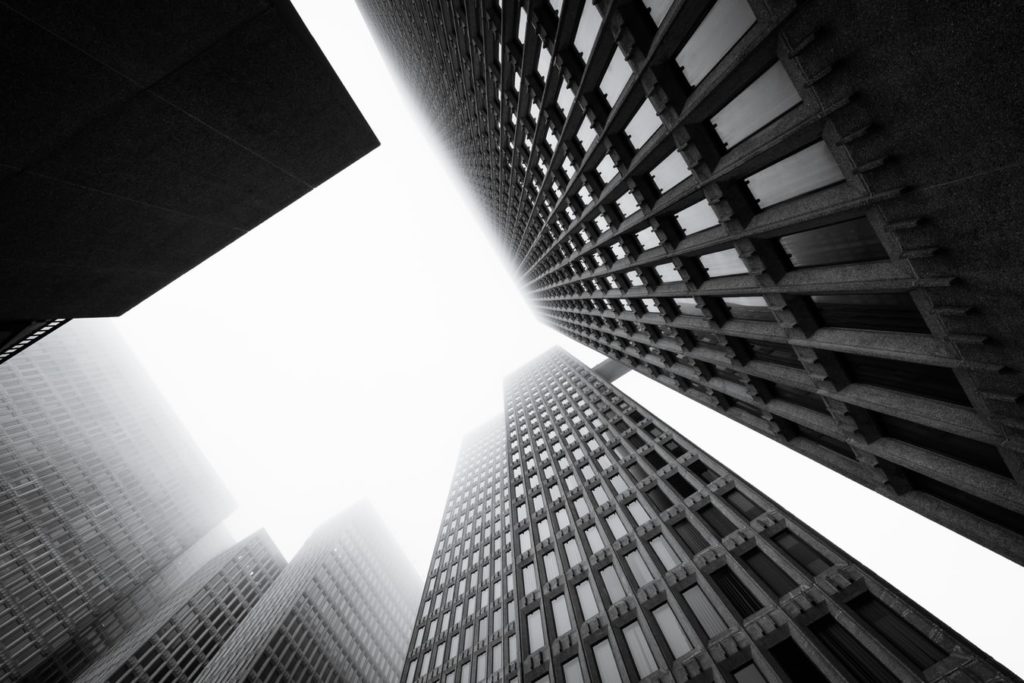 I've always been into high contrast, but I've always been afraid of kicking things to the limits, especially among bright and dark tones. Some of Daidō's photographs are so harsh that they almost look like black ink against white paper. Black and white is in fact better suited for high contrast since there aren't funny looks like the ones you get with color when kicking the sliders all the way up or down. This is pretty important for people that would like to achieve high contrast photographs, do it as long as it doesn't look weird, and you'll achieve fantastic results.
Goodie: If you are into cartoons, then you should probably remember this epic scene from Samurai Jack. And if you are into graphic novels, then this one by Alan Moore should be on your shelf.
Watch Him Talking
The best way to learn something from certain photographers is by listening and watching them. We live in a wonderful era, and this is something we are even taking for granted.
I was extremely happy when I noticed that the Hasselblad award was given to Daidō Moriyama, and I knew I had to write something about it. I waited a bit until the huge personal hype passed so I could be more objective in my writing. Many of us photographers already knew him, but this sort of events enable newcomers to consume work from the most talented photographs out there. Photography is a social activity, and we can make take it very seriously or we can see it as a habit from the human being. Whatever we do, we should always be aware of everything that surrounds us, especially in these days where we tend to keep our eyes glued to our phone screens.