The internet has been very active this week in terms of photography, and Toad Hollow Photography has been searching to find the best links to sites with great tutorials, blogs and just incredible photography to share with everyone. We hope you enjoy this week's list.
Check out the Toad's photoblog and gallery of Canadian Landscape Prints.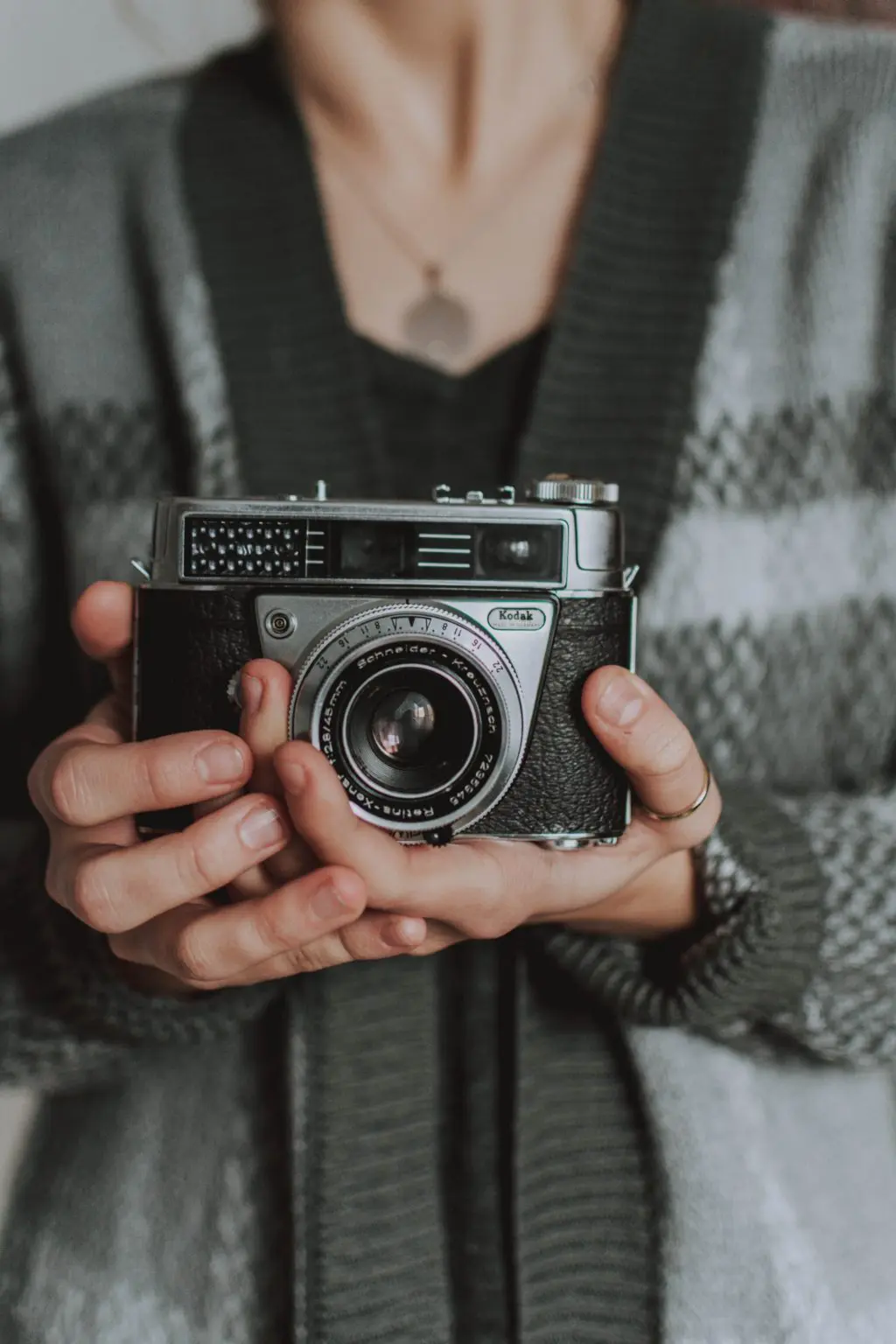 TUTORIALS
Glamour portrait retouching – really great tips and tricks for post photography touching up of portrait work in a professional setting.
Professional photography without professional equipment: myth and reality – Alex Koloskov once again shares with us some masterful techniques and tips on professional lighting that really makes high quality imagery available to all photographers, even those without many thousands of dollars to spend on gear. With a new perspective on lighting and a trip to your local home store, you too can take professional quality pictures. If you spend the time to read one major photography article this week, I guarantee you will not be disappointed in this one.
Yes Virginia, you can shoot handheld in low light – Lee shares with us some tips and tricks on how to shoot great photos in low light conditions, using a recent concert outing as examples. Great tips and tricks are revealed by Lee as he discusses the challenges involved in these sorts of event shoots, and how to overcome those challenges and produce absolutely astonishing images.
A Few Sports and Concert Tips – a fabulous blog post outlining a few tips and tricks in shooting concert and sporting events. These real world tips will help make your next event shoot just that much better, and it's well worth the time to read.
How to shoot light trails at night – Erik Kerstenbeck discusses some really great tips and techniques for shooting light trails using traffic. In-depth descriptions of specific camera settings will have you taking great shots in no time!
GREAT PHOTOGRAPHY
At The Landing – Bob Lussier takes us on a voyage deep inside a 12 storey high water tower. His mastery of shooting stairs has led to the nickname "The Stair Whisperer" and this shot exemplifies why.
GCHQ, N. Cornwall – Chris Maskell shows us a shot that has some really contrasting elements to it. In the background, we have a large satellite dish site and the foreground contains animals, creating a wonderful picture to take in.
Night Trap – Chris DeAngelis takes us up high to see a shot of a F-18 coming in for a landing on an aircraft carrier at night. The light trails are astounding, and as a bonus we have some wonderful sparks to see from the tailhook grabbing the wire on landing!
Chasing Orcas and Eagles – Jim Nix shows us a spot of life as we pass the San Juan Islands in Washington State. This landscape photo really showcases west coast living and there is even an eagle in the tree keeping watch!
Years past… – Simon Morris displays an image processed in B&W taken of an old barn. The contrasts here provide the viewer a ton of drama to enjoy, and the sky really adds an element of great interest.
Falling Apart – Jimi Jones has captured this dilapidated barn in stellar style, bringing us some great colors and textures to take in as Mother Nature is getting a head start on winning this particular battle with gravity and the elements.
Huntington Beach US Surfing Open[/url] by szeke, on Flickr
It's Been a While – Tom Barnett is back from a brief hiatus with two exquisite photographs of a classic 1950 Jaguar roadster. The composition in both shots showcases the silky smooth lines so evident in the classic sports cars of it's generation.
When a Little Blue Heron puffs up… – this incredible photoblog post showcases the Blue Heron in varying states of display! These wonderful photographs really show this gorgeous bird off rather nicely, well worth the time to view.
Moonrise over the Old Neptune – Chris Maskell shares with us an incredibly composed and perfectly lit bit of classic UK architecture. This wonderful photo really gives us a glimpse of the true UK.
The SuperScooper – this fabulous water bomber sits on the tarmac, getting ready for take-off. Jan Winther shares with us a great shot full of light, color and details of this iconic aircraft.
Childhood Joy – Cathy Ross shares with us an absolutely incredible photo taken of a police officer helping a little girl up on his horse. The emotion in both the people is evident and the composition and processing of this piece really bring it to life, in a nostalgic way.
The Latch – once again, Bob Lussier shares with us a really incredible image full of interest through a study of textures and tones. A simple latch to a gate becomes a fully mesmerizing image to take in with this photo.
The Real Stars of the Race – Erik Kerstenbeck posted an absolutely wonderful image of a pair of race horses right after their running. The emotion the horses show in this photo is absolutely stunning, and well worth the time to check out.
Mill Avenue Bridge – this architectural shot of a bridge is definitely something to behold. Great details and tones make for a wonderful image, and the reflections of the lights in the water add a huge element of interest.
The Lonely Gondola – showcasing a beautiful boat tied up by using selective focus and B&W processing to bring a whole lot of drama to this scene. Absolutely wonderful.
What Are You Looking At – every once in awhile you see a photo that feels so real, it makes you want to turn and run. This photograph of a bull and a baby cow peering back at Kristi Hines as she takes this incredible image is truly one such image.
Quebec Finally – several wonderful shots taken in Quebec from a travelling photographer. These gorgeous architectural shots really showcase the look and feel of the eastern part of our lovely country.
Bighorn Sheep – a stunning portrait photograph of a Bighorn Sheep at rest in nature. Alyce Taylor really brings home the majesty and beauty of these incredible animals with this photograph.
Common Winter Damselfly – a crisp and sharp photograph of an insect with exquisite depth of focus to really accentuate the details in the little critter. Definitely one of the best shots of a Damselfly one the internet today.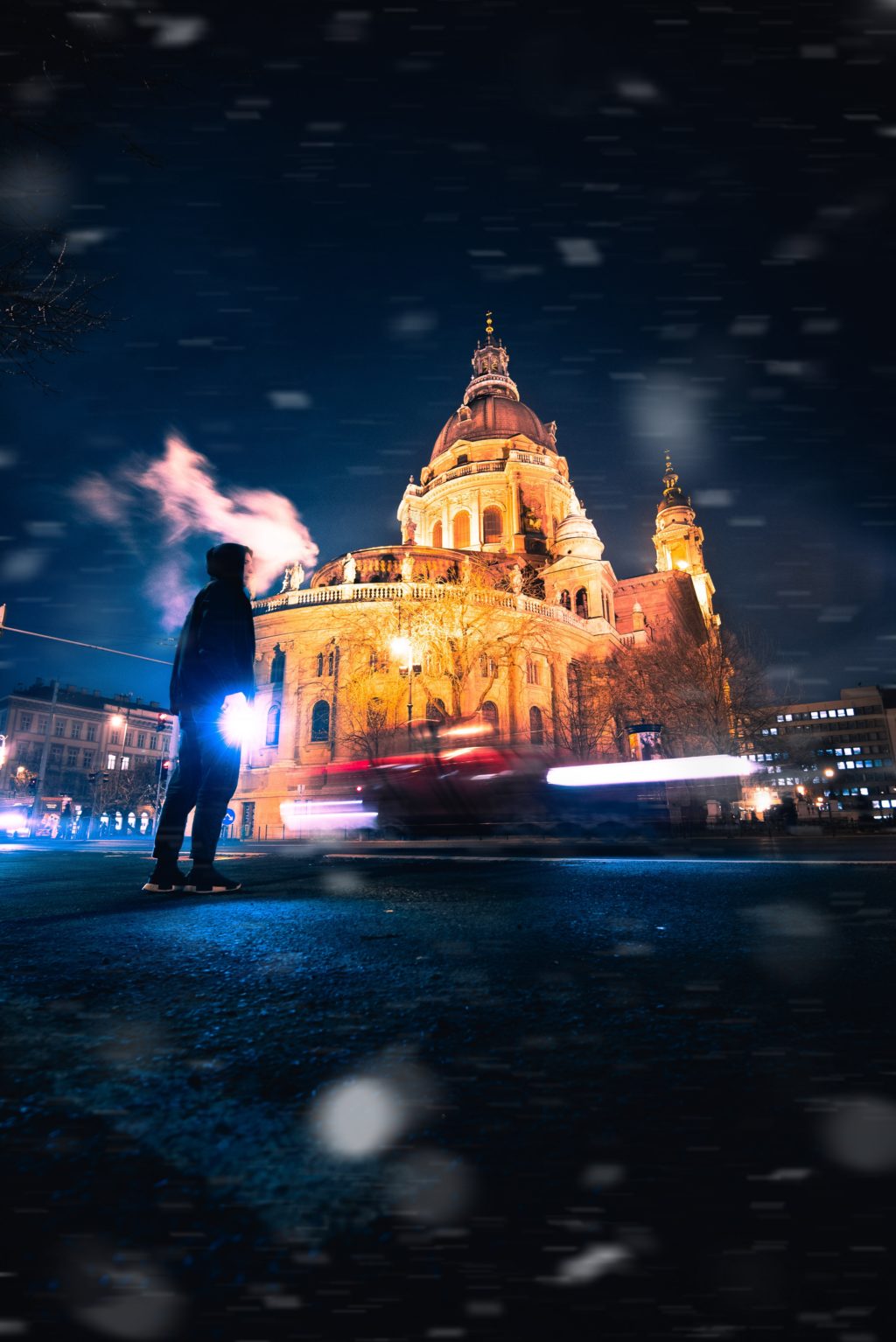 Finally went Whale Watching – our very own LightStalking member, @drec, shares with us a really incredible photo taken during a recent whale watching excursion. This image is wonderfully composed and really gives us a sense of the power of these regal animals in their native environs.
Hungarian Parliament – Jose Vazquez posts an image of the Hungarian Parliament rich in details with just incredible tones to add some great drama! A sharp architectural study sure to please all.
Wake Up – a colorful and emotional shot from Steve Beal shows off a gorgeous sunrise. Great details with a hint of longing left behind by the lone house standing in the distance as the sun rises over the horizon.
On The Rocks – Curt Fleenor created a stunning image that exhibits wonderful colors throughout all reflected softly in the water. A serene scene that is well worth the time to view!
Who says you can't teach an old dog… – an abstract image ripe with wonderful tones and details to enjoy. This is a new style of photography for Chris Maskell, and I am really looking forward to more of this style work in the future.
In the rain – Scott Wood captures a spectacular lightning bolt in action, and what makes it even better is the pelting rain through which we view the scene. A powerful and dramatic image, well worth the time to check out.
Southern Summer Cottage – Rob Hanson delivers a dramatic and powerful image taken of a dilapidated structure that might have once been a house, complete with all sorts of unique "decorations" adorning the yard around it.
Bowling Alley – this incredible image from the studio of Scott Frederick really shows off his personal style of UrBex photography. A somewhat mystical image produced using elements that seem a little out of place in the context of their surroundings, this picture is sure to wow you.
Midnight – photography as a form of art is really a subjective thing for most folks, and sometimes you find an artist who is able to use photography as the first step in their creative process. The results of the reworked image can be absolutely stellar, and today we see one such image. Completely dramatic and moody, the silhouette of this magical tree creates a dark and mesmerizing scene to take in.
Still Alone… – Gareth Glynn Ash shows off a razor sharp macro shot of a beautiful flower. Gorgeous colors and details bring this piece of art created in nature to life on our screens.
David and Goliath – we take a close-up look at a bee and a friend sitting on a flower in this incredibly crisp image. The lighting and colors really bring the focus directly to the subject here and the overall sense is absolutely beautiful. A top drawer macro image!
Mojave Green in the Black Rock Desert by jurvetson, on Flickr

King Vulture – sometimes nature and the animals we find ourselves surrounded by use color for various reasons. In this just breathtaking image, we get a closeup shot of a vulture, and with the coloring on the bird, this image takes on a stunning beauty!
UMMA – Gallery – Old Wing – a gentle and soft architectural study leaves the viewer fully satisfied. The B&W processing used in the creation of this image truly adds a strong sense of an ethereal nature to a man-made facility.
The Hanford B Reactor – in the Pacific Northwest there is no more prolific photographer than Jacob F. Lucas. His blog post this week takes us on an incredible adventure deep inside a nuclear reactor. Having never seen such a thing before myself, this is an absolutely mesmerizing series of images and text to enjoy.
18 Beautiful Environmental Photographs – a collection of 18 stunning images of the world we live in. Each is unique and stunning in their own rights, and this series is well worth the time to view.
Hoar Frost Treeline – this absolutely incredible image from the studio of Erik Kerstenbeck shows us a glimpse of a phenomena that I believe is local to New Zealand. The frost forms crystals that create an aura of other-worldliness to a scene. Most definitely one incredible photograph.
Ted Fines posts an absolutely astonishing image of an abandoned building with natural light streaming through a hole in the ceiling that adds so much drama and emotion to the overall scene. This is a jaw-dropping image that is sure to please everyone with the incredible details and textures to take in.
INTERESTING BLOGS
We are all on our way somewhere – a profound blog post that applies to artists in all practices, and definitely applies to photographers. We found it rather inspirational and well-worth the time to read.
It's Okay To Root For The Other Guy – this is a wonderful and inspiring blog post that discusses the benefits of helping out the community you work within. A wonderful philosophy to follow, no matter your chosen profession, but especially profound in the realm of photography.
22 Things You Can Do Today to Change Your Photography Forever – a great series of tips and actions that will really help move your photography forward. We've tried many of these ourselves, and they really do work. Now, we've got a todo list to try the ones we haven't done yet. Well worth the time to read, it just may be what you need to go to the next step with your practice!!
Review – HDR Darkroom Pro – Jim Denham gives us a comprehensive review of the latest offering from Everimaging Ltd, HDR Darkroom Pro. This fantastic review brings us an in-depth evaluation of the product in the hands of a top pro.
All Photos Are Manipulated – a fabulous article discussion that talks about the whole image manipulation in post-processing argument that seems to be all pervasive these days. This wonderful article discusses the intricacies of this concept and how all photographs are an absolute manipulation in one way or another of the world we're surrounded by.
Planning to Shoot – Ray McMullen discusses the reasons why some photographers plan their shoots far in advance, in some cases several years. A well written piece that potentially gives us all some ideas how to incorporate this concept into our workflows.
Travel pictures you can take in your backyard – Deborah Sandidge shares with us a secret for photographers world-wide that can be an absolutely inspirational message. We've pretty much built an entire online gallery employing this practice, and we've still got a ton more images coming and no end in sight for potential subjects. This is really wonderful advice to consider.