Wintertime might be the best part of the year for landscape photographers who want to hone their skills – it takes some practice in order capture truly magical images of a winter wonderland!
Winter months look and feel a little bit different on each continent, so in case you have a chance to travel, you can surely enjoy versatile winter landscapes in Europe, Asia, America and Australia.
Before I suggest 7 interesting snowy locations for landscape photographers, here are a few useful tips for anyone's who's planning to photograph outside in the snow:
Protect your camera! You should keep the lens cap on when not in use to prevent snowflakes from melting on the front side of your lens.
Shoot in raw format. You will need to fix some issues in editing since snow is quite tricky to photograph, so you should use as large files as possible.
Rely on your histogram instead of your LCD screen. It can be hard to judge a snowy scene on a small LCD screen under a bright sun, so you better trust what you see in your histogram.
Photo by Jakon Owens on Unsplash
Now some great winter locations all around the world, for adventurous landscape photographers:
1. Yosemite National Park, California
Yosemite National Park is quite popular all year long but it's particularly alluring in wintertime.
Then you can capture those beautiful shots of snow-capped mountains, frozen streams, misty slopes and icy waterfalls. On top of that, there are surely fewer visitors in the wintertime so you don't have to worry that much about random people constantly passing by and ruining your compositions!
2. Milford Sound, New Zealand
New Zealand is definitely not among those first locations that pop in your mind when you think about winter.
However, the months of May to September mark wintertime in Fiordland and Milford Sound in New Zealand. The days become shorter and cooler then and mountains become covered in snow. If you want to skip the most commercial places in Europe and America, Milford Sound might be the perfect winter location for you.
3. Sapporo, Japan
Sapporo is the fifth largest city of Japan by population and also the largest city on the northern Japanese island of Hokkaido.
There are many places in Japan to experience snow and snowy mountains, but one of the most striking ones is Sapporo. The city is famous for ski resorts and Snow Festival which takes place in February. Despite the freezing cold temperatures, more than 2 million people go to Sapporo to enjoy winter days, which means that besides landscape photographs you can capture some great street shots as well.
4. Ulaanbaatar, Mongolia
Mongolia's capital Ulaanbaatar is another non-commercial place ideal for photographers who are looking for unusual adventures. This city is Mongolia's cultural, industrial and financial heart.
Ulaanbaatar is also well-known for snowboarding and skiing because the mountain called Bogd Khan is located just outside the city. This mountain belongs to the protected mountain range that lies in the southern part of Ulaanbaatar.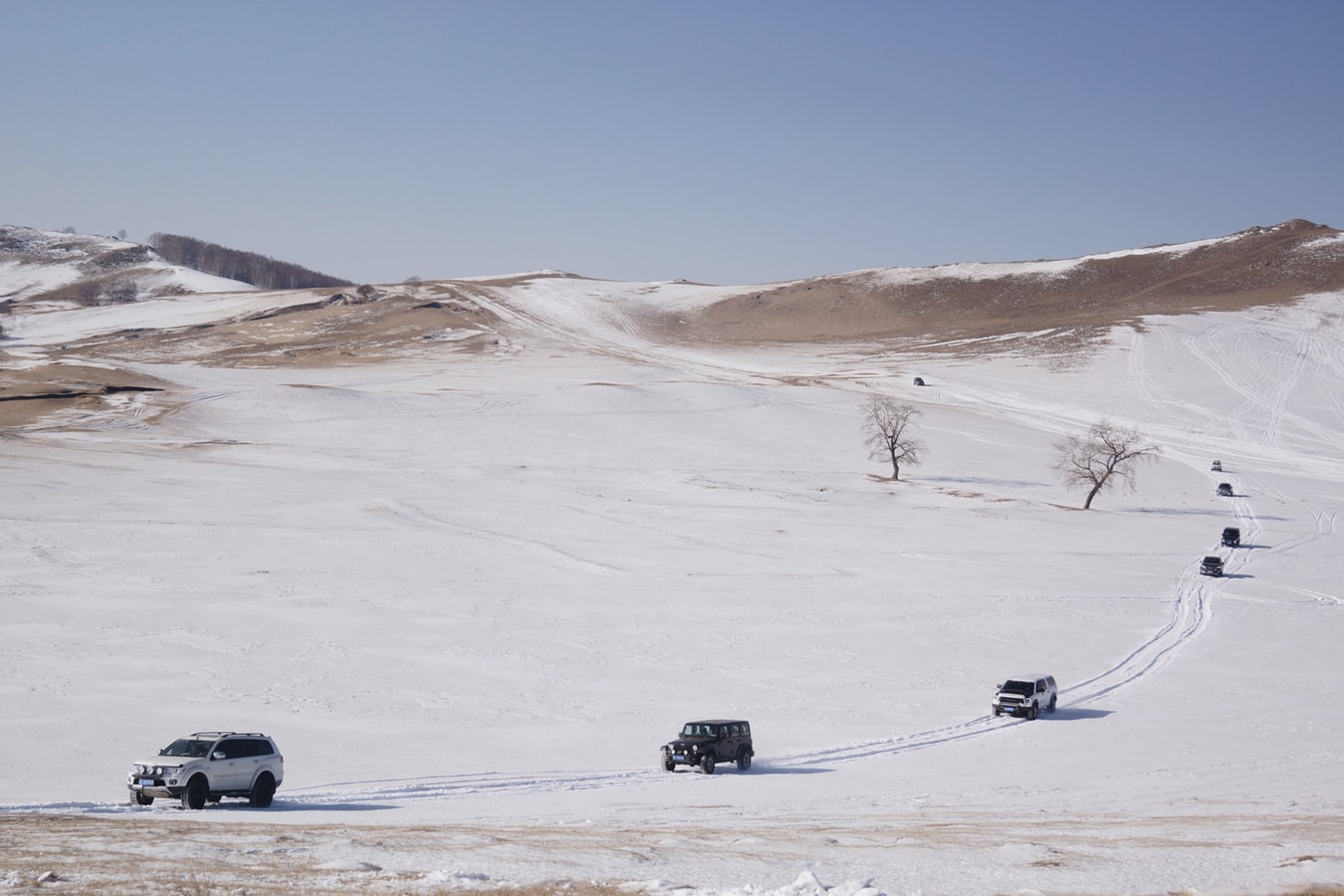 5. The Himalayas Mountain Range
The mountain range of Himalayas is certainly among the most breathtaking landscapes in the world.
The Himayalas are so big that they cover the lands of Pakistan, India, Nepal, China, Tibet, up to Bhutan. You can witness the beauty of this mountain range from all these countries, which gives you a lot of creative options – you can capture local cultures along with mountain landscapes. The Himalayas have snow all year round, so you can't miss those gorgeous snowy mountain caps!
6. Abisko, Sweden
Abisko in Lapland is the perfect spot for those who love serious Scandinavian winter and want to capture the magical lights of aurora borealis.
The sun doesn't rise in Abisko for several weeks in December and January but this darkness makes it one of the world's best places to enjoy and photograph the northern lights. Abisko is also famous for cross-country skiing and majestic national park trails.
7. Rovaniemi, Finland
For photographers who aren't too much into capturing snowy mountain caps, the city of Rovaniemi in Finland might be a great option.
Rovaniemi is the 'official' terrestrial residence of Santa Claus – if you visit the city, you can capture some sweet fairytale alike images of children, reindeer and the famous bearded man! The festive spirit of the city can be felt everywhere in the streets on Rovaniemi.
No matter where you decide to go to shoot winter landscapes, make sure to stay warm and safe and the same goes for your camera.
Happy holidays and good luck with your upcoming photo shoots!