DJI is a name that photographers mostly associate with drones. Their quadcopter technology combined with excellent cameras have made them the primary choice for many aerial photographers.
They do however produce a number of other products, one of which is the Osmo 2 mobile gimbal. I recently bought one to supplement my video work on a trip around England and would like to share my thoughts with you.
What Is A Mobile Gimbal?
A gimbal is an electronic stabilizer that uses clever technology to keep a camera in a fixed position despite movement from the operator. Its a little like an optical or sensor stabilizer on a camera except it stabilizes the entire camera. Primarily used for video work from DSLR or Mirrorless camera, gimbals can also be used to shoot time-lapse, hyper-lapse and panoramics. The DJI Osmo 2 is one of a number of similar products designed to stabilize your mobile phone.
First Impressions.
The Osmo is a solidly made piece of kit although unlike its larger counterparts for DLSRs its made of plastic rather than metal. On the front of the handle it has two buttons and a joystick and on the left-hand side is a rocker switch.
On the right side is a Micro USB port for charging. This can be plugged into a regular desktop computer or a mobile phone USB charger.
The action part of the gimbal, the head, has a clamp that allows you to seat the phone and a slider to allow you to balance the phone.
Unlike the bigger gimbals, Osmo really only needs balancing in one plane, making it a quick and simple exercise to get up and running. It can also be turned to shoot in portrait mode.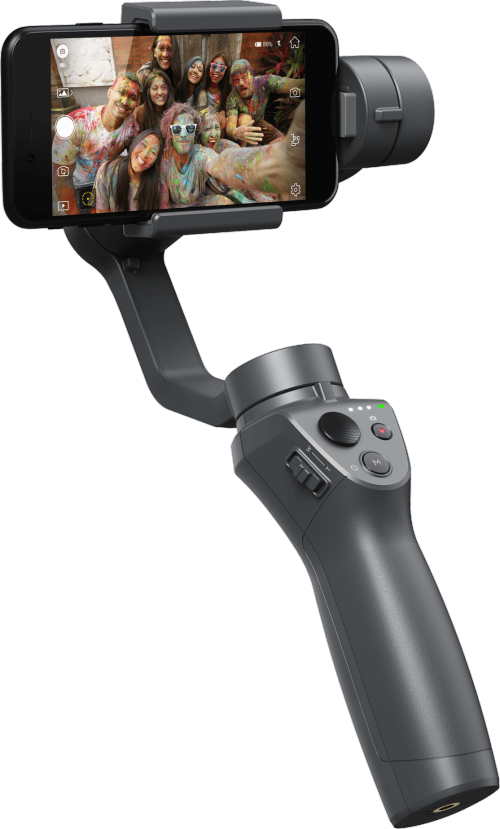 So What Is It Like To Use?
To get going you need to pair it with the DJI GO app. This provides the connection between the phone and the gimbal via Bluetooth and allows the buttons and switches on the Osmo to control the phone directly.
Once paired you are not tied to the DJI App. In the case of my iPhone SE, I can use Apple's own camera app as well as a number of compatible photo and video apps. I used Filmic Pro as the main purpose was to shoot high-quality video.
The first impression of the DJI Osmo 2 Mobile is how light it is. I am used to a Zhiyun Crane with a Fuji X-T2 on it. This lightness is a real bonus and means you can use it all day without getting arm strain. 
The Osmo has two basic modes, Follow and Free. In Follow mode the camera will tilt and pan as you move the gimbal around.
In Free mode, the gimbal will lock the camera in the current direction that it is facing and stabilize it against any movement. I found the Follow mode ideal for smooth movements such as you might get from a pan and tilt video head. The Free mode was better suited to slide and crane style movements.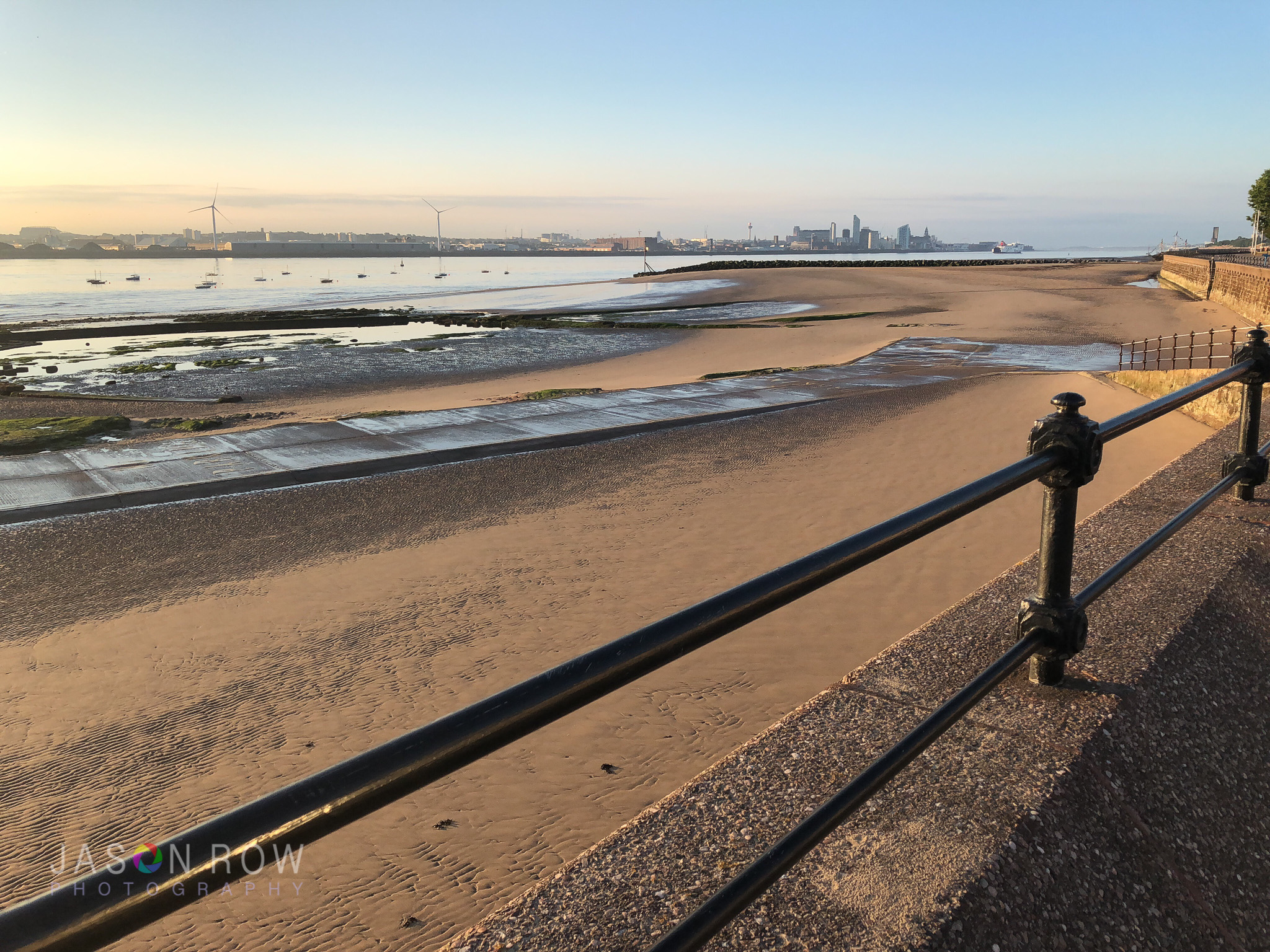 When using the DJI Go App you have a number of photo and video modes that you can shoot with. The photo modes include shooting at 2, 5 and 10-second intervals as well as a reversing mode for the ubiquitous selfies.
There is also an HDR mode that will take a number of shots while maintaining the camera in a fixed position. There are also several panoramic modes that allow you to shoot up to a 180-degree view. The app then stitches the images together into one larger photo.
The panoramic modes are great for getting an ultra wide-angle view of confined areas.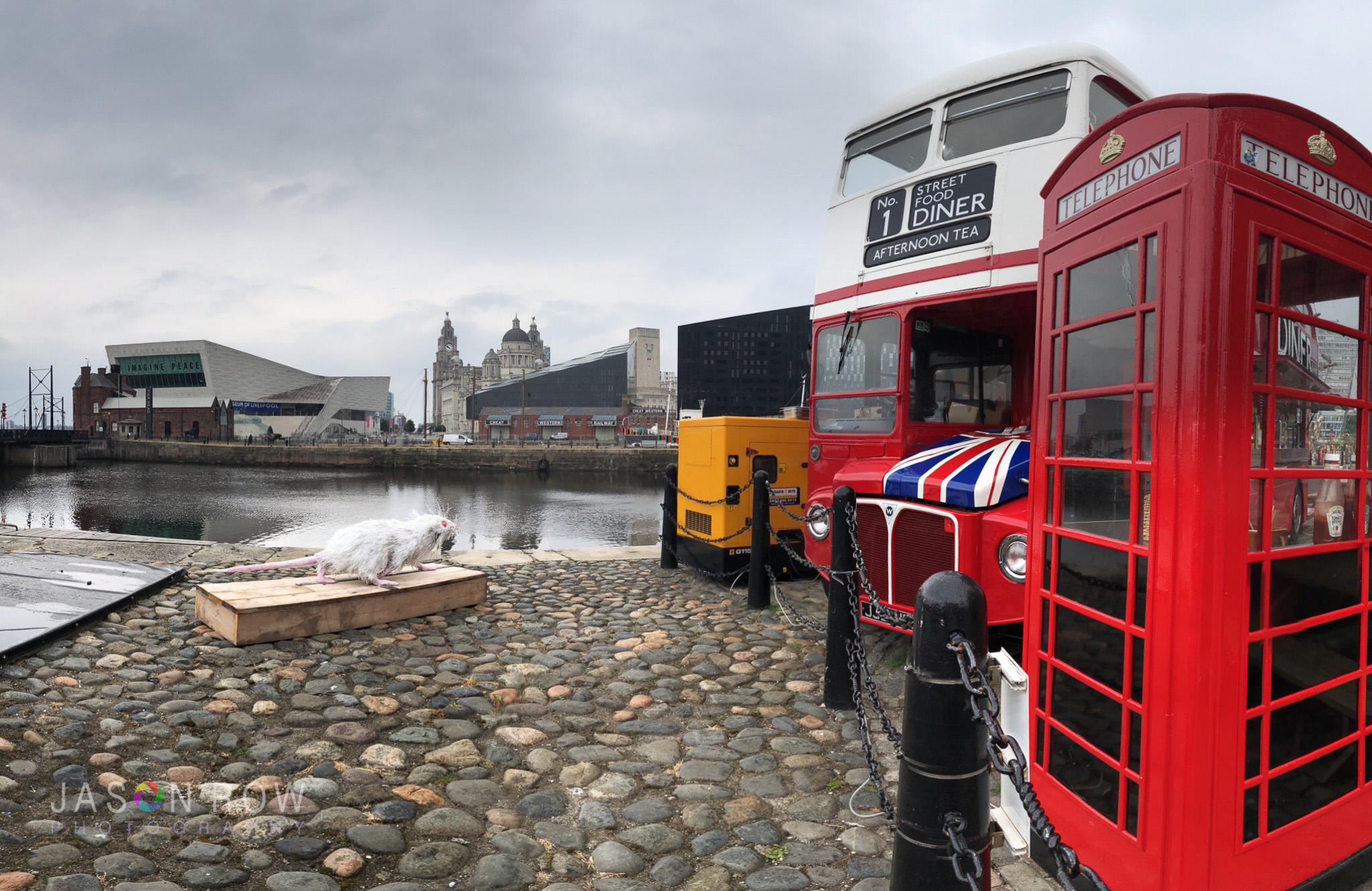 In video mode, you can shoot a standard video based on your current video settings, slow-motion, time-lapse and hyper-lapse.
There is also motion time-lapse. With this mode, you can set the Osmo up on a mini tripod (there is a tripod mount underneath) and shot a moving time-lapse. This is done by selecting up to 5 preset positions and a shooting duration.
Osmo in action with iPhone 8 and Filmic Pro
My overriding early impression of the DJI Osmo 2 is the sense of freedom it gives you. As you are using a small sensor, you need to be careful as to what light you are shooting in, but its simplicity compared to the results you can achieve make it well worth investing in.
If you are the sort of photographer/video maker that loves to shoot on the move all the time, then Osmo 2 Mobile may well be a useful addition to your kit bag. From hyper-lapses to motion time-lapse and even the occasional selfie the £130/$130 price makes it very good value indeed. If you have a decent Apple or Android camera phone, you could open up a whole new spectrum of creativity.