Lugging around too much gear already?
Want to consider a smart consolidation move that is both stylish and innovative, as well as durable and protective of your most valuable equipment?
Meet Pixentu, the "World's Most Functional Photography Jacket."
Recently launched on Kickstarter, the Pixentu jacket promises project backers outerwear that combines the best of a camera bag with the convenience and wearability of a garment.
Packed with multiple pockets and compartments, Pixentu comes in three primary variants: a street photography version, an outdoor jacket for wildlife and nature photography, and a travel blazer designed for corporate events and photo shoots.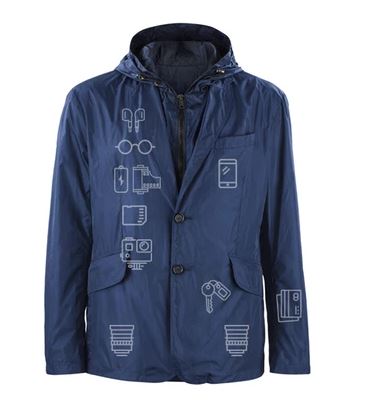 Mindaugas Slapsys, the project founder for Pixentu, credits a night out in Europe with the jacket's creation, "The original idea for the line of jackets struck when one of the team was on holiday in Europe. His backpack, containing thousands of pounds worth of his photography equipment, was stolen one night out."
With security and convenience for the photographer at the forefront of the design, Pixentu gives the photographer access to needed gear while also allowing for maximum flexibility of movement.
The Pixentu jacket contains pockets for both personal and professional items and is prepared to carry a wide-range of products, or as the Kickstarter describes: "Multiple pockets allow you to keep your best gear, such as your camera, tripod, and lenses, within easy reach. And personal items, such as your keys, phone, and tablet, have their own dedicated space."
Waterproof pockets maintain a dry environment for small and medium sized lenses. And the pocket lining is soft and lens friendly so you can use it to clean your lens.
The designers highlight the jacket's waterproof pockets for small and medium-sized lenses. The lining of these pockets are soft and "lens friendly" – meaning you can use them to clean your lens according to the Kickstarter page.
The project is successfully funded as of writing on Kickstarter with a projected availability date of February or March 2018.