Cyber Weekend 2019 (Black Friday and Cyber Monday) is shaping up to be a huge boon for photographers who are looking for some bargains on gear or education. We decided to go out and find as many discounts as we could for the photography industry.
This is a bit of a living document that we will try to keep updated with the latest discounts and deals that we find as we find them. Keep checking back so you don't miss out on any photography or camera bargains. A lot of these deals are already live and we will add more as they come up.
Our Favourite Black Friday Deals so far include:
88% Off Photzy Action Cards
If you have ever struggled with photographers' block then these cards will give you specific exercises to get out shooting and making beautiful images.
Each card takes a photographic idea and presents it as an exercise with self tips, examples and self-assessment. This is the quickest way to improve by doing that we know of.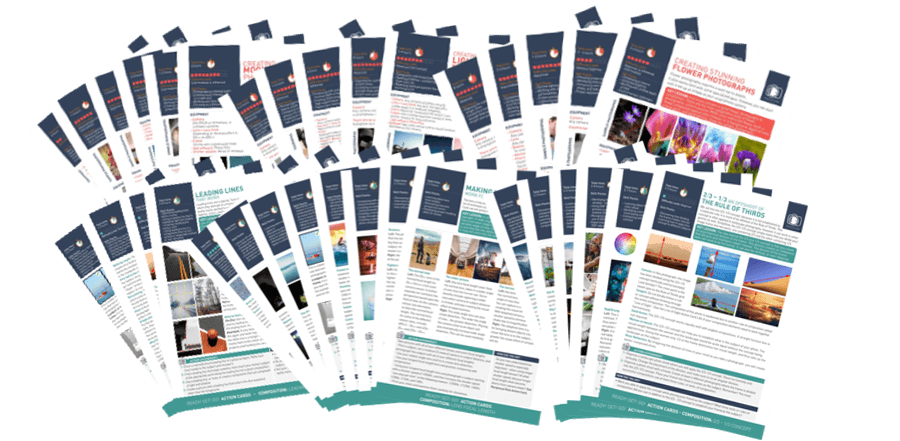 ---
---
---
The Best Photography Education and Software Black Friday Deals
We have put the hard word on as many photography educators and software makers as we can and this list shows you who is doing a deal for Black Friday and Cyber Monday. Keep checking in as we will add more as we find them.
---
The Best Camera Gear Cyber Weekend Deals
Camera gear makers and retailers are also getting in on the Black Friday and Cyber Monday deals act. Here are some of the best camera gear deals we have found so far, but there will be more so check back!
---
We will keep adding more deals as we find them and as they go live from Black Friday through to Cyber Monday so keep refreshing the page so you don't miss out.