There are a few rather effective but simple ways to take stunning portraits with one light. This means that even if you are an amateur photographer, you can take great portraits without spending a fortune on expensive lighting equipment.
We have already covered Rembrandt lighting in one of our previous articles  – now we're going to focus on butterfly and loop lighting. These two lighting setups are less dramatic than Rembrandt lighting and you can use them to achieve simple yet flattering portraits.
The Equipment For Loop And Butterfly Setups
Since you'll be shooting with a single light source,  all you need is a minimal gear kit!
Camera (with portrait lens)
Off camera light source  (either flash or continuous lighting)
Light stand (1 or 2)
Reflector (32" or  42") – this is optional
Even if you don't have a reflector, you can still achieve pretty good results!  Of course, if you prefer the softer quality of light and less noticeable shadows, you should definitely obtain a reflector since they are not expensive but they can definitely improve your portraits.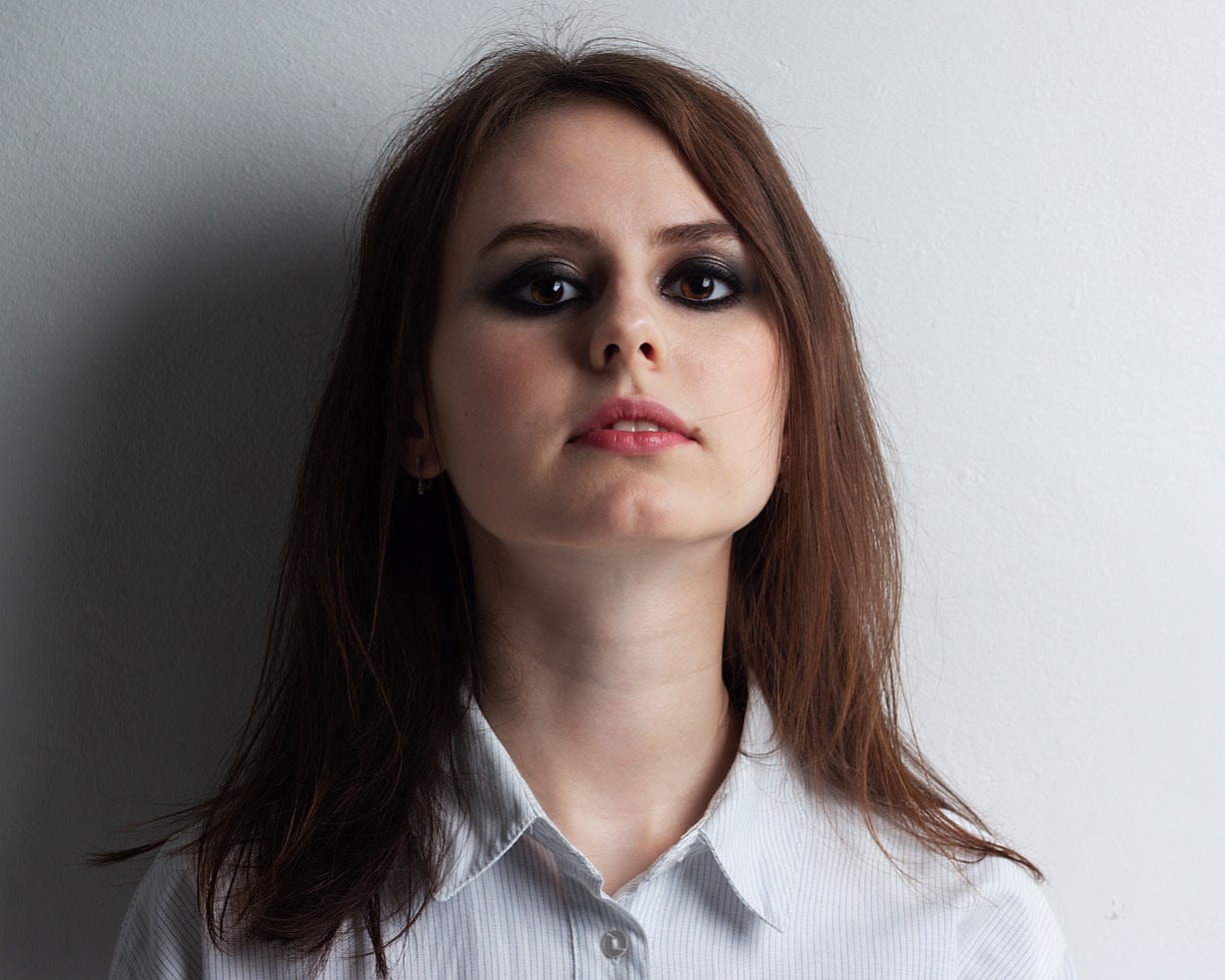 Butterfly Lighting
Butterfly lighting is one of the most popular and most versatile lighting setups.  It's rather simple – it consists of a soft light that hits the subject from above. It is called butterfly lighting because it creates a small shadow (in the shape of a butterfly) underneath the nose and chin.
This type of lighting illuminates both eyes and both sides of the face equally and it creates a balanced and flattering look. An off-camera light used for butterfly setup should be placed directly behind the camera and slightly above the subject's head. The light should be pointed down towards the model at about a 45-degree angle.