December is the time of the year when you'll see decorated Christmas trees everywhere, and it's such a joy to look at these beautiful trees, especially when they are decorated beautifully. Each Christmas tree is different and is decorated differently and you can capture your own tree or ones that you see kept in malls, town centres, cafes, and other public places.
To capture memorable photographs of Christmas trees, you should focus on the lighting, composition, and background. You can also play with perspective and capture holiday scenes in an unusual and refreshing way.
Check out the following 21 images that show Christmas trees photographed in a creative way! You can include people in order to capture a story along with the Christmas tree.
To learn more about compositional tricks you can use to improve your Christmas photographs, download this super useful e-book on Advanced Composition.
To learn more about compositional techniques in photography and improve your Christmas tree shots, download this e-book on Advanced Composition.
You'll get the following:
7 Essential Tips For Composition
3 Steps to Perfect Composition That You Need To Know
5 Awesome Composition Tips To Improve Your Photography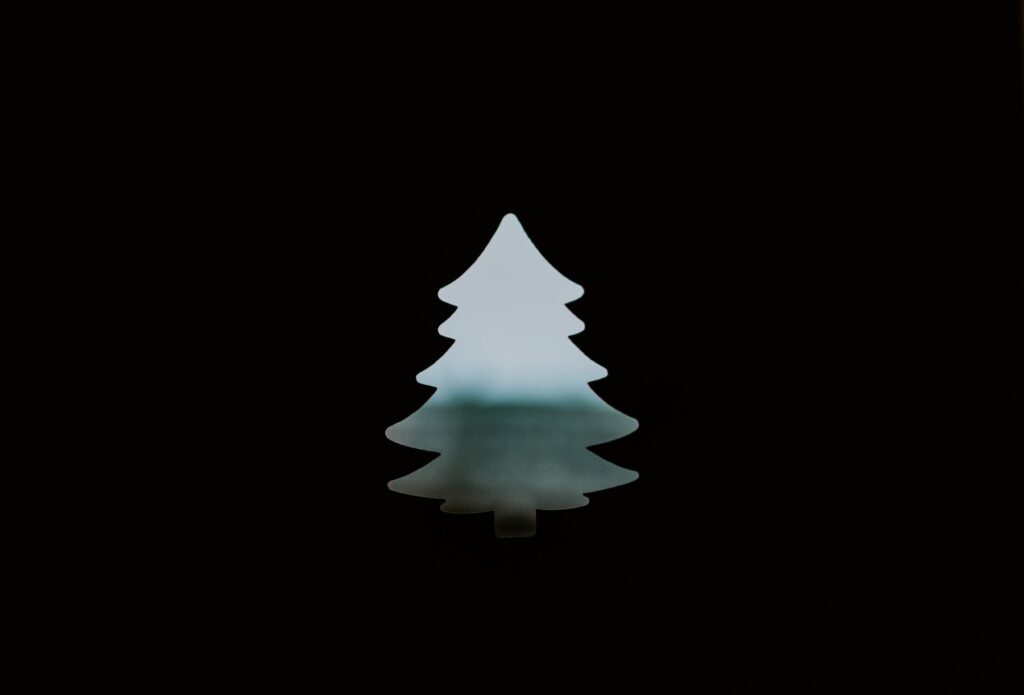 Check out our Advanced Composition e-book for more information on various compositional tricks. This 239-page easy-to-follow practical guide is packed with training assignments!
Further Reading: