Now EVERY Photographer with a Phone or Camera Can Nail Powerful Compositions for Every Photo
Introducing the Composition Drills Bundle
that teaches you potent composition strategies that seasoned photographers know and that you can use to get consistently compelling compositions in your photos
Our 7 Photography Drills Were Created for the Complete Beginner. Compose Expert Looking Photos from your very first day. Get likes, fans, compliments, and even print them to hang on your wall.
LIMITED OFFER: Buy now and get 3 of our Famous Blueprints for Free! Just respond to your email receipt!
All too often we take photos that look like everyone else's. They never seem to capture the beauty, action, or magic of the moment. When you look at Facebook or Instagram, all the photos have that same BLAH quality that sadly says "snapshot."
That's fine for taking pics of the friends and stuff at home and work. But what if you want to get better at photography? Now you can take interesting, exciting, professional looking pictures by nailing your composition that stand out from all others.
Learn Simple Steps for Powerful Compositions
Trained and experienced photographers use some simple strategies for getting outstanding photos. When you see amazing photos featured in major media, on sites, and in print materials, famous photographers are using basic concepts to produce their eye-catching work and they almost always put composition at the forefront of their process.
Our 7 Composition Drills step you through several of these key concepts to instantly improve all of your photos.
Each of these drills teaches an essential composition method with complete, easy to follow explanation and demonstration. This isn't dry theory, but engaging, exciting training you can instantly understand and apply.
Simply look through a single Drill to learn the basic concept. Then try the idea in your own photography.
You go from Zero to Hero in shot after shot. Suddenly you are armed with simple ideas to instantly improve landscape photos, pictures of people, nature, action, and everything else.
No one is born knowing how to take professional looking photos. Natural talent can take you a long way, but learning essential composition concepts is central to great photography.
Once you have this strong foundation in the concepts used by great photographers, you will posses the inspired understanding and skills to start taking impressive photos and videos every time you pick up your camera or phone.
Any Camera You Have Will Work With These Drills
You don't need the latest expensive Canon, Nikon, or Sony to take great photos. ANY camera will do. Lots of top notch photos are taken with a common smart phone. Really!
One of the great advantages of today's digital cameras (including the one on your phone) is they can take clear, high resolution photos. That used to require an expensive 35mm camera that could set you back several hundred or thousands of dollars. Today anyone can take amazing pictures on just about ANY camera.
That's because great photos don't necessarily depend on the equipment used. High quality photos rely much more on a professional understanding of composition, light, colors, lines, textures, visual weight etc.
Don't worry if that sounds new and strange to you. We explain everything. You will soon know exactly what photographers are talking about.
These are the simple concepts that will quickly make your photos and videos FAR more artistic, pleasing, exciting, and beautiful. And it's ALL possible with your phone or cheap discount store camera.
Instantly Put These Composition Concepts to Work While You Shoot
You don't have to study for 3 months to start using this advanced knowledge. Each Composition Drill in the 7 series bundle has you taking pictures right away.
Learn an important concept, then immediately put it to work.
This "hands on" approach gives you better understanding and makes learning a LOT faster and easier. Rather than cramming your head with difficult art theory, you get step-by-step instructions you can put to work right away.
Simply follow our composition methods, examples, and settings to immediately start shooting dramatically better pictures.
We created the Composition Drills Bundle for the complete beginner. Created especially for the person who likes photography but has no idea how easy it is to create strong compositions that take their images to the next level.
This 7 Concept Bundle gives you the smart instruction and easy to follow steps to instantly improve every photo you take. Each Drill includes short explanations with photo examples that make ideas crystal clear.
We suggest activities to apply your new knowledge to the photos you are taking. You learn by doing, remember what you learn, and make it a regular part of your growing photography skills.
Download today and get started fast
Beautiful projects designed to be printed.
Watch your skills grow quickly and practically.
What's Included in the Composition Drills Bundle?
Here is a quick summary of some of the wisdom included in the 7 Composition Drills. This gives you a good idea of the training inside, the easy to follow concepts, and the step-by-step methods for improving your photos.
We start at the very beginning with key ideas for better composition.
These are the keys to creating strong compositions. They are the essential skills that separate great photographers from everyone else.
If you've been frustrated with your photos, wished you knew how to get pro results, and wanted to take your photography to the next level - this is the proven, easy to understand training you need for success.
Drill 1. Balance and Rhythm
This Drill shows you how to give your pictures a sense of stability and an organized look. Learn how to create a harmonious mood visually for your best photos.
Discover how to use a focal point to improve every shot. Incorporate patterns to create unison and balance. Balance images to create visual appeal and a calming feeling.
Drill 2. Breaking the Rule of Thirds
You may have heard of the Rule of Thirds. It's one of the most basic concepts in photography often covered in the first lesson of every course.
This rule simply has you divide the photo frame into 3 equal parts both horizontal and vertical. It frames your image to be the most important part of the shot.
There are times when a photographer will wisely IGNORE the Rule of Thirds. Learn the secret to getting compelling photos by breaking the rule.
You also learn how to put these ideas into action with landscape and portrait photos. With easy to follow step-by-step instructions for taking practice shots.
You will have the Rule of Thirds and breaking it mastered in no time, immediately giving all your photos an extra edge.
Drill 3. Contrast Two Colors
One of the most effective methods in professional photography is also one of the easiest. It is an almost magical idea that instantly makes all your photos better.
This Drill shows you how to contrast two colors to draw the eye. We would love to tell you photographers came up with this idea. But contrasting 2 colors is often observed in nature. It's one of the basic causes of beauty in the world around us.
You look for a particular color and look for a subject with a contrasting color in a certain composition. This concept is fully explained complete with step by step how-to instructions. Made easily understandable with numerous photo examples.
Drill 4. Leading Lines to Draw the Viewer's Attention
Have you ever seen a photo that takes your eyes along a path to a main feature? For some reason it is captivating and almost hypnotic. This is how a skilled photographer can use Leading Lines.
These suggested or inferred lines help draw the viewer's attention into the scene and to the main subject. Your eyes tend to follow lines in images. This happens without most people realizing what their eyes are doing. Leading Lines can be an exceptionally powerful tool in photography.
We understand most people purchasing the Composition Drills Bundle have no experience or awareness of these strategies. They may be new to photography and techniques seem strange at first. That's why our text explains everything in simple terms with brief lessons and lots of clear examples.
Very soon you will be using smart Leading Lines to make your photos fascinating, beautiful, and better than others you have attempted before.
Drill 5. The Symmetrical Tree Drill
This is one of the most enlightening of all experiences in photography. The Drill shows you how to capture delightful symmetry by photographing a symmetrical tree.
We give you simple steps for taking pics that leverage Vertical, Horizontal, and Radial views of the tree or other subject. You learn how to combine symmetry with other concepts in these lessons. Now you're well on your way to taking strong looking symmetrical compositions.
We also cover suggested camera settings so your photos turn out right and often better than expected. All the Drills offer camera settings to help make every experience a successful one.
Drill 6. Fascinating Textures in Nature
Here you capture a photo of textures in nature, then convert it to black and white for an exceptionally striking effect. This is easy to learn, fun to do, and almost always leads to the thrill of taking a lovely top quality photograph.
Nature is full of textures. They can have a rough or smooth physical texture or visual effect. You quickly learn how to spot the textures around you and take advantage of them for powerful composition. Then effectively photograph them for much better pictures.
This includes lots of excellent photo examples that clearly demonstrate these ideas. You can instantly start looking for textures and photographing them for fascinating pictures and video.
Drill 7. Using Visual Weight for Stunning Photos
This Drill shares one of the most important secrets in the advanced photographer's tool bag.
Balance is essential in photography. Visual weight happens when some elements draw the eye more than others. You can vary the prominence of each element in the photo by wisely using simple composition techniques. This leads to captivating photos people will want to look at again and again.
We also give you suggested camera settings so you can easily create photos with excellent visual weight. This is an advanced photographic technique made easy and accessible for the complete beginner. No experience or prior training need.
Easy & Clear – You Need This!
These are the simple, easy to understand, professionally created photography exercises you need to take incredible images right away.

They are written in clear language everyone can read quickly and include easily understood diagrams that you can understand the first time. Plus lots of inspiring pro photos that show every step.

The 7 Photography Exercises get you taking top quality images from the very first day. Get an instant improvement in all your photos and videos...even if you're a complete beginner with only basic camera knowledge.
Lessons from an experienced pro photographer could easily cost you $500 to $1,000 per hour. Ambitious photographers often travel long distances and pay those kinds of prices for this level of pro tips, tricks, and strategies.
You could easily pay upward of $199 for a complete course that teaches you photography from the ground up. But let's face it. Most people buy the course then never use it. They just don't have time for hundreds of pages and long videos.
That's why we created these 7 simple PDF exercises that quickly teach you essential composition techniques. Then put you to work taking better photos than ever.
Normally we price this course at an astoundingly affordable $77. But for a limited time you can get it for JUST $27.
You owe it to yourself to own and benefit from the Composition Drills Bundle. You will soon be taking professional quality photos with top notch composition to amaze friends and thrill family.
Special Bonus:

Lifetime Light Stalking Pro Membership!

$99

Today:

FREE

!
Receive an invitation to become a Lifetime Member of the Light Stalking community (including the famous Shark Tank feedback forum) when you purchase our Composition Drills Bundle. This is usually valued at $99 but as part of our composition drills promotion.
LIMITED OFFER: Buy now and get 3 of our Famous Blueprints for Free! Just respond to your email receipt!
100% Satisfaction Guarantee!
You are fully protected by our 100% Satisfaction-Guarantee. If you don't enjoy our Composition Drills Bundle then we will insist on giving you back your money and you can even keep your Lifetime Membership to Light Stalking gratis.
What They Say About Us!
"Most Trusted"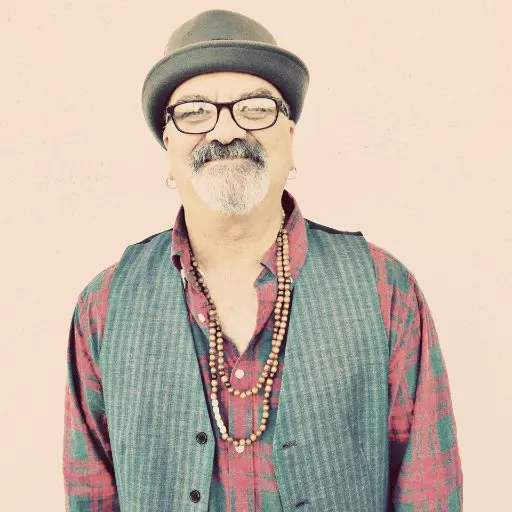 One of the best and most trusted sources of photography info on the web! @LightStalking
"Excellent customer support."
Excellent customer support. I will certainly be recommending you to members of my photo club and anyone else that has an interest in LR presets.
"Highly Recommend"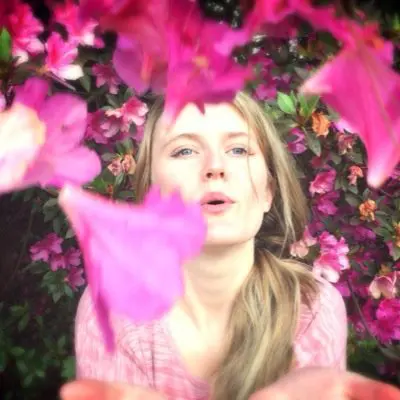 Highly recommend following @LightStalking if you enjoy photography!
Domenique Caroline
- Photographer
"Love"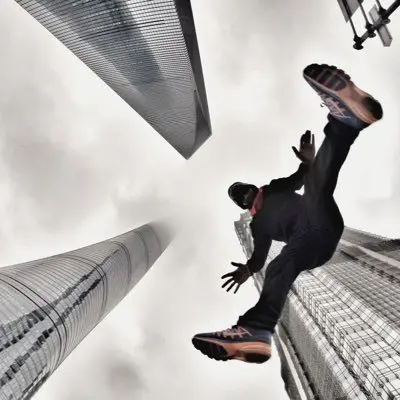 @LightStalking I love this feed!!✨✨❤️👏👏📷📷📷
(Usually $77 for Composition Drills and $99 for Light Stalking Pro)
Buy Today for Only $27.00
"If you don't absolutely love our photography Composition Drills Bundle then we will insist on giving you your money back."
P.S.: Remember, there is no risk for trying our composition drills projects and even if you refund them, you still get access to our wonderful community!
Copyright 2017, Company Name - Disclaimer