The transition from the analog age to the digital revolution left a lot of old devices behind to the dusts of time and cameras are no exception. Whether it is the unique way a device captured an image or the way it felt in the photographer's hands, every aficionado of the old ways has a unique reason for preferring an older, deprecated form of equipment.
A Kickstarter project spurred by this very desire to stop saying goodbye to the tech of yesterday delivered to the world (and its backers) a device capable of adding on digital screen technology to older analog cameras.
Now that project wants to take its device to the mass market with a new Kickstarter project aimed at raising enough funds to do just that.
A Kickstarter staff pick of the week project that should catch the eye of longtime photographers, nostalgia-sick or not, a digital back for the legendary Nikon F Series and other analog cameras is in the works according to NikonRumors.com.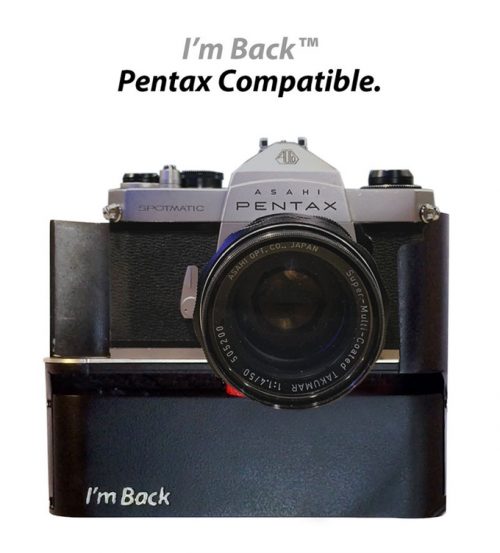 In a cheeky nod to the device's functionality, the "I'm Back" product promises a low-cost digital backing for the 35mm Nikon analog cameras of yesterday. The entire spirit of the product is driven by "going back" to analog cameras and it is this enthusiasm for yesterday that spurred the project's onward with the device being adaptable to several different makes of analog camera. The add-on was developed with the photographer, casual and professional, in mind according to its designer. The device uses Raspberry pi Zero technology to give images captured with an analog lens digital quality, according to its Kickstarter website.
The project's first successful Kickstarter was launched through August 4 until October 3, 2016 and raised 325% of its target goal. The current goal is to raise enough money to produce a product fit for mass production.
Discussing the technical aspects of the project, the designer says, "In the final version that will put the sale already mounted, I will use a hardware and software owned by a supplier and producer of cameras, and therefore, the quality will be higher than that presented here, because it would have a larger sensor (16mpx) and already dispose from a complete menu."
The mass-produced version of the camera add-on are as follows:
Sensor: 16Mega CMOS
Panasonic Lens:7G+IR F=2.5 f=3.0mm
Lens:Close-up
Video Resolution:UHD24(2880*2160) QHD30(2560*1440) 108OP60/30 720P120/60/30 VGA240
Picture Size: 20M 16M 12M 10M 8M 5M 3M VGA
Video Format:MP4 H.264
Picture Format: JPG
Storage Capacity:Max 128G
USB interface Display:2.0″ capacitive touch screens
HDMI Output:yes
Auto White Balance:yes
Auto Eve :yes
WIFI: yes
Menu Language:EN FR ES PT DE IT CN RU JP
Battery:3.7V 1050mAh
Check out the Kickstarter here.