The smartphone world is abuzz with DJI's announcement at CES 2018 of the next iteration in its amazingly good Osmo Mobile line – meet the creatively named Osmo Mobile 2.
Featuring improved functionality in every respect, the new DJI Osmo Mobile 2 also comes in at a competitive price of $USD 129, a price much lower than the current DJI Osmo Mobile.
The DJI Osmo Mobile 2, similar to the DJI Osmo Mobile, uses a three-axis gimbal design for stabilization but sports a redesigned body comprised of high-strength "modified Nylon."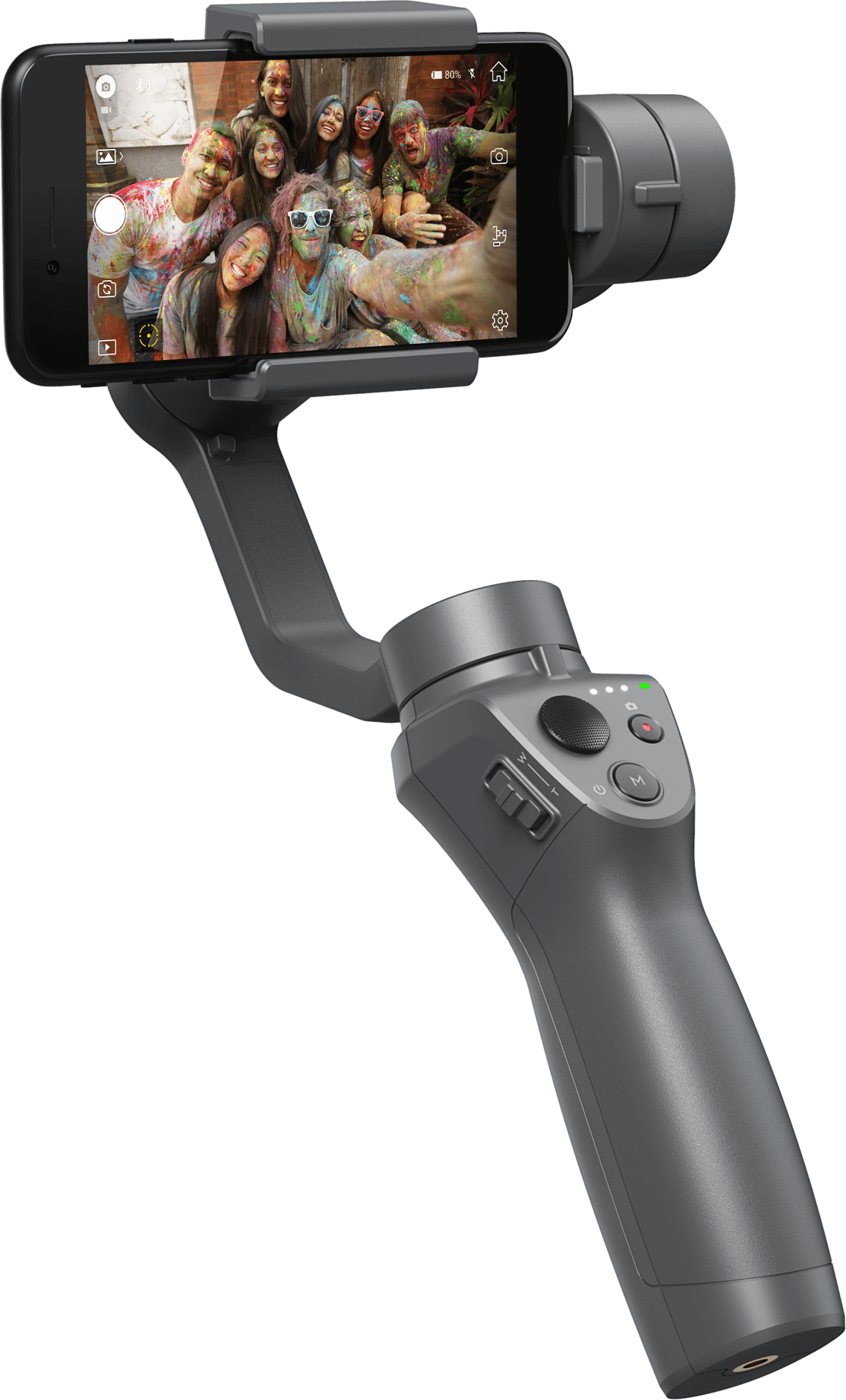 A quarter inch mount on the bottom of the Osmo Mobile 2 can be latched on to a tripod as well as a clamp that allows for swivel functionality for landscape and portrait photography.
The devices adaptability is what should make it attractive to many smartphone photographers and will especially endear it to the social media mavens of the world.
One point of concern for some photographers is the Osmo Mobile 2's built-in battery design as opposed to the Osmo Mobile's removable battery system.
DJI promises a healthy battery life of 15 hours and fast recharging, but that might not calm the overly cautious and habitually over prepared among us.
Another significant design departure is the removal of the Osmo Mobile's trigger and the addition of a zoom slider. The power button was replaced with a mode button and the shutter and record functionality button is combined into one. The changes are meant to make the accessory more accessible to photographers, especially those who have never used a gimbal before.
In a partnership with Apple, the DJI Osmo Mobile 2 will initially appear in Apple stores, beginning January 27th, and rolling out to other retail partners in February 2018. If you're looking to pick up a DJI Osmo Mobile 2 before February, your best bet will be to head over to a nearby Apple retailer.