Double exposure photography, if done well, looks magical and it can help you tell stories even with a single photo.
Stories you can tell with double exposures are often highly appealing in the artistic sense and if you like surreal vibes in visual arts, you'll certainly enjoy creating double exposure shots. While creating double exposures can be done intentionally in camera (in analog photography you just need to expose the same frame of film twice), it's much more common to do it in post-processing nowadays.
You can read our detailed tutorial on double exposure here or check one of the additional tutorials below!
This double exposure Photoshop tutorial is easy to understand and it has more than 850k views, which gives it solid credibility. The instructor is using a portrait photo of a woman and the second image of pine trees. He's explaining how to use blending modes properly in order to achieve a truly beautiful double exposure.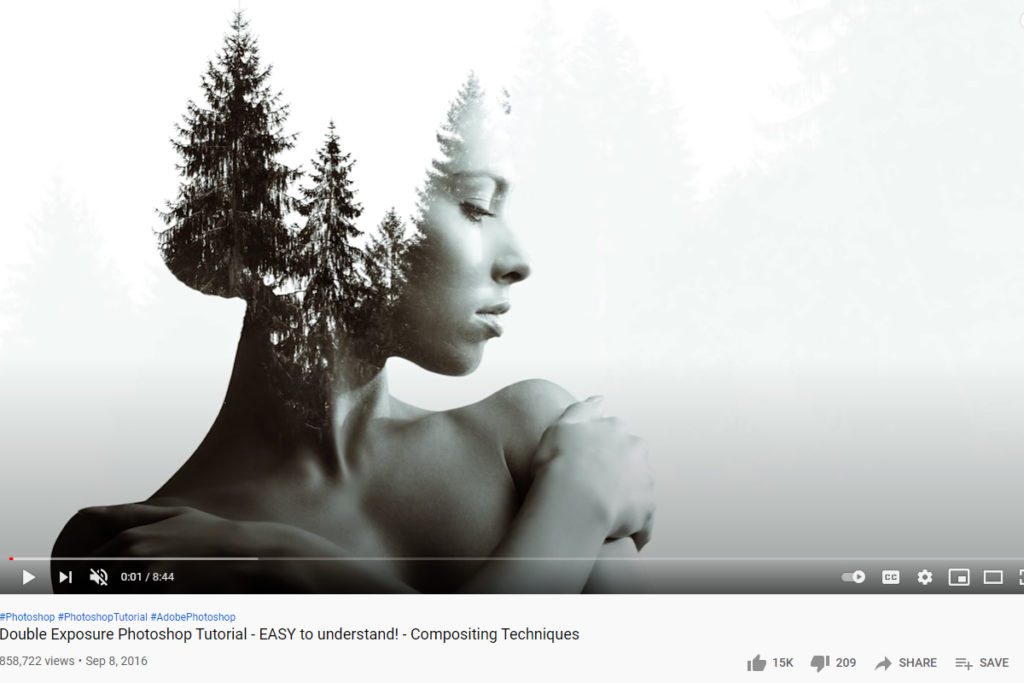 This is a super simple tutorial suitable even for absolute beginners. The instructor is graphic artist Erica Larson and she explains how she uses Adobe Photoshop to combine two photos and create a seamless double exposure effect.
You can either watch a one-minute video or read the instructions followed by screenshots.
This tutorial guides you through all the steps you need to know in order to master the use of Blending Modes and Clipping Masks in Photoshop. These two tools are the essential ones when it comes to creating double exposures.
Just like in the previous tutorial, you can watch the video or read the instructions. In this tutorial instructions are brilliantly written and everything is explained in detail – you won't end up confused!
You don't have to use Photoshop in order to create double exposure effect. This super useful video explains how to achieve the effect in Snapseed app. The video is quite popular – it has almost 2M views and more than 46K likes, which means it rocks!
I don't use Snapseed app myself but after watching this I decided to download it and try it out – sometimes I'm too lazy to do everything is Photoshop!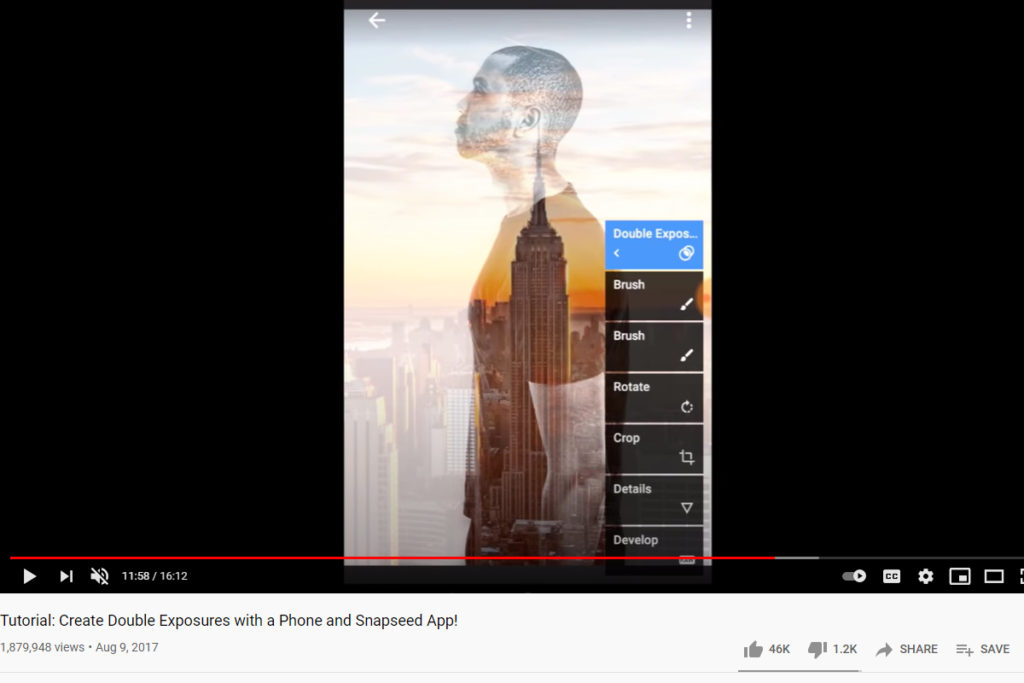 This is more than a tutorial! Besides the basic steps you should follow to create a double exposure, in this article you'll find 5 tips that will help you choose better images for your double exposures. The article features really great images that can serve as an inspiration!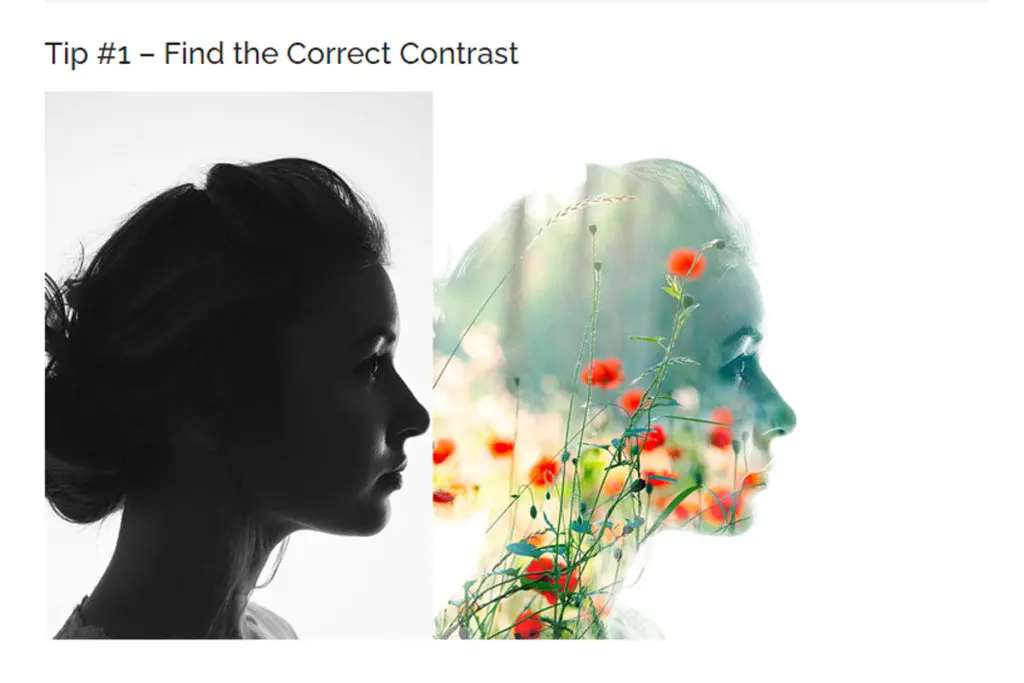 This video tutorial is ideal for advanced photography enthusiasts or professionals who want to learn all the tricks regarding double exposures. It's a long video (1.5 hours) of medium difficulty and it covers Blending Modes, Smart Objects, Layers Masks, and more. It also includes 21 sample images.
You need to sign up and choose a membership plan in order to watch this tutorial.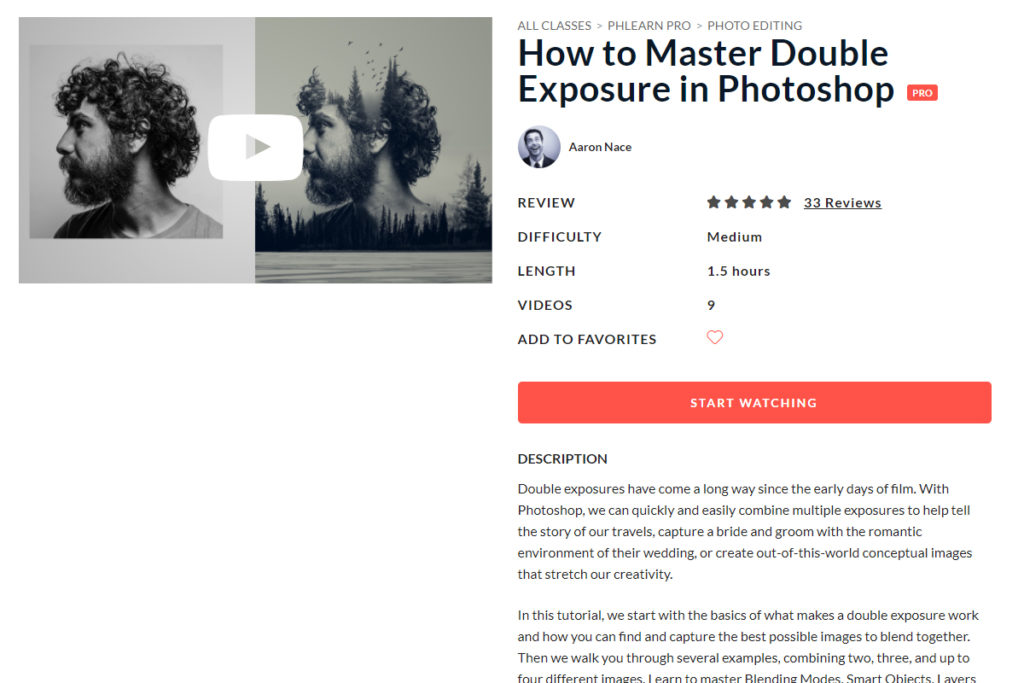 This is another tutorial that covers double exposures you can create on your smartphone, in this case iPhone. The tutorial focuses on Double Exposure portraits you can make with Union app. You can download this app from the App Store – it costs $1.99.
The app mimics Blending Modes in Photoshop and it gives you many customization options.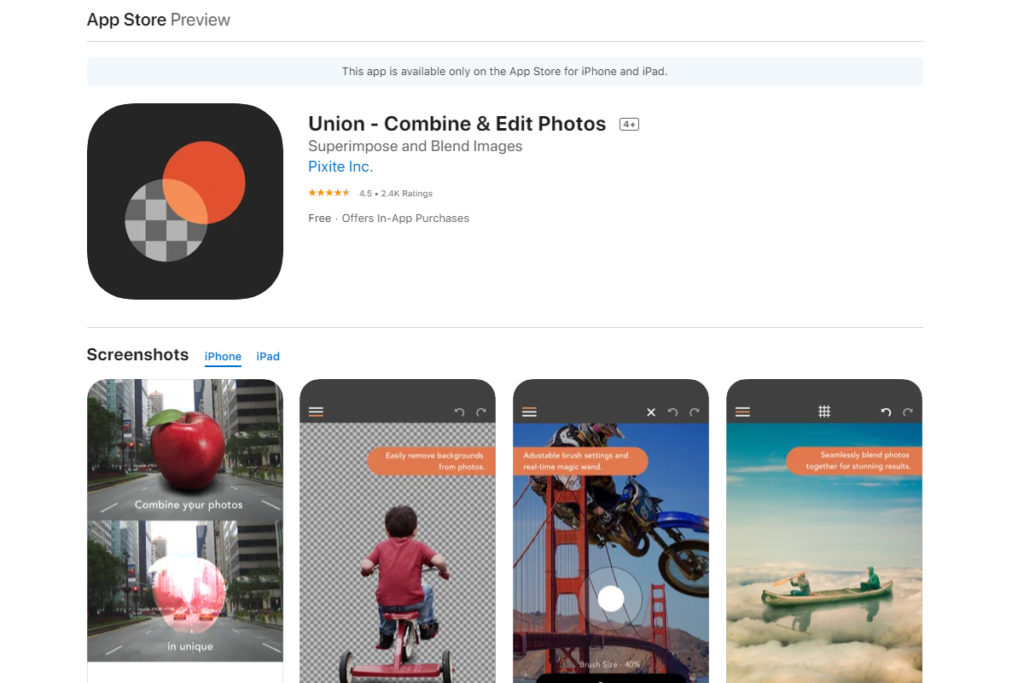 Further Reading: