It's been a great week in the world of photography with some terrific photographs and features being published by some truly gifted artists and contributors online. Toad Hollow Photography has been searching all corners of the internet to find the very best links to tutorials, special features, great photography and interesting blogs to share with photography fans far and wide. We really hope you enjoy seeing these pieces and articles as much as the Toad did in bringing this list to you.
Xu Jingjing
by
Jonathan Kos-Read
, on Flickr
TUTORIALS
Shooting Portraiture at Night: A Practical Tale – Rob Taylor takes us on a detailed journey into the heart of a night shoot with a model. Rob does a great job in his narrative to discuss the challenges and pitfalls to various issues encountered in the field, and finishes off his post with a 15 minute video tutorial outlining his post-processing, and of course the final image itself.
Quick Tip: Use Your Camera's Custom Modes for Better Quality HDR – for those practising HDR photography, this article shows you how to use an interesting trick to grab a large sequence of brackets closely spaced in terms of exposure. This technique produces better quality imagery, as outlined and illustrated in the post, with natural roll off off on highlights and shadows, better colour gradation with less posterization and lower noise.
SPECIAL FEATURES
Fine Art In The Cowichan Valley – here at Toad Hollow Photography we've just added 2 new photographs to our Limited Edition Prints Catalog featuring some beautiful landscape scenes we've encountered here in the Cowichan Valley on Vancouver Island recently. We love the character and spirit of the island we call home so much, and being able to share a little of this with everyone online is something we really enjoy. Please feel free to visit our blog where we discuss the two images and showcase the lovely scenery found here on the island.
Steampunked ~ Steamtown Revisited – A.D. Wheeler delivers another of his epic features, this time taking us to the Steamtown National Historic Site where we get to enjoy a large collection of old trains. If you are a fan of rust and patina, this post is definitely for you, sharing awesome photographs of these old storied trains and some of the details you find within the collection.
GREAT PHOTOGRAPHY
"Landscape" Eden's fiery sunset – Howard Jackman brings us along on a fun expedition, showcasing a great series of photographs from the adventures. Sunsets, landscapes and wildlife all come alive on our monitors as we join Howard at the Wasatch range near Ogden Utah right next to Wolf Mountain ski resort.
Survivor – John Mead captures a truly amazing portrait of an adult bald eagle. The incredible details in the face of the raptor and it's feathers work perfectly with the shallow depth-of-focus to really isolate this grand bird from it's backdrop, producing a striking and breathtaking picture to view and enjoy.
Wizard Island – the bluest of blues are found in this volcanic lake, as shot and shared here by Len Saltiel. Incredible landscapes surround this majestic lake full of pure waters, and Len's elevated perspective of the lake and the island in it's center does an awesome job of conveying the natural beauty of the location.
LuftFlotte Steampunk…
by
Stf.O
, on Flickr
The Cottage – Michael Lewis Glover takes us to Disney's EPCOT Center where he showcases a character cabin situated on the most lovely grounds. As we would expect from the good folks at Disney, the surroundings are immaculate and really capture the heart and mind of everyone who pops by Michael's post to see for themselves.
Matterhorn Under The Harvest Moon – the world-famous peaks of the Matterhorn take on two distinct elements that make this photograph absolutely incredible; the peak is lit and looks like it's on fire as the morning sun begins to rise, and a full moon sits above the point adding great drama. This is a stunning image by Andreas Jones.
Lake Powell Sunrise – an Arizona sunrise baths the lake in gorgeous colors and tones in this picture from the studio of Ron Niebrugge. The details in the natural landscape formations that surround the lake work in harmony with the silky smooth waters captured using a long exposure in this shot.
Urban Rush – several techniques appear to be applied in post-production of this image, creating a really striking shot of the Dubai skyline taken from a vantage point high above at night. Much of the image is produced in monochrome, which serves to accent the colorful light trails from the moving traffic under the fading light of day.
Light of Sunlight – Rachel Cohen shares a wonderful architectural study of an old heritage lighthouse made of sandstone, constructed in 1782. Great textures in the old stone play perfectly with the details of the building to deliver a nostalgic and romantic piece in this photograph.
Sunset – a beautiful sunset bathes a layered landscape in warm tones, creating an abstract image sure to captivate the minds of everyone who visits. The terrific layers captured by Sergey Pesterev create a strong sense of depth and dimension to the scene.
The New Subway Car in Toronto – this great shot features a study in lines and geometry by sharing a view taken from inside a subway car in Toronto. Roland Shainidze isolates the colors in the scene to only show for the red seating, adding a further dimension to the picture. The great vanishing point created by Roland's perspective adds the finishing touch.
Destiny 'Los Santos': HDR Rural landscapes – Light Stalking's very own @astaroth shares a post with a series of HDR images taken of landscapes he has recently explored in Spain. The beautiful landscapes he has captured here really show well with his HDR processing, bringing the scenes to life for everyone to view and enjoy.
Shovel Head – Jay Taylor captures an amazingly clear shot of a Northern Shoveler paddling about in the water. Fabulous details and colors in the bird are all explored in this photograph, producing a striking piece that fans of wildlife photography will find to be a wonderful representation of this great bird.
The Union Club Of British Columbia – Joseph de Lange features a terrific black-and-white architectural study of a landmark building in Victoria, BC. The distinctly European influences in the details of the building are explored in Joseph's photo series, revealing a bit of the character and spirit of the city itself rooted in heritage.
Honest Ed's – Edith Levy shares a couple of shots of an iconic business in the heart of Toronto. The first shot features the building itself, wonderfully lit at night. The second features a whimsical door with a humorous sign on it. Sadly it seems that this building may be nearing it's end of life.
University of Glasgow architecture – Jim Nix shares a wonderful architectural study of a feature at this university, widely believed to be the fourth-oldest university in the English-speaking world. Terrific details are explored in this shot that also features a captivating bit of light that emerges in the far distance.

Kowloon and Hong Kong by Nik Cyclist, on Flickr
It's hard to tell who won the war – Melinda Green Harvey shares a monochromatic look at a long abandoned church in New Mexico. Her perfect composition creates a rather haunting scene, conveying a strong sense of loneliness left behind after a small town turns itself into a ghost town.
Crossing Over – a great study in lines and light is presented here by LensScaper (Andy Hooker). Andy finds a great atrium in a modern building that fills the internals of the facility in light and captures a terrific shot that also features a person walking on one of the walkways for that perfect extra touch of artistic tension.
Introduction of the Model T Ford – the Model T is a true icon in the automotive world, being the first mass produced automobile ever and today being a true collectors item. This great photograph by Mark Summerfield showcases one terrific example of this classic vehicle and discusses the rich history behind the moniker.
Crabbing with Dad at Sunset – a great shot from the studio of Barry Turner finds us seaside during evening time. A father and son on the beach create great silhouettes to add a touch of tension to the picture, and further grounding it with a sense of life in a serene and peaceful setting.
She Always Wanted to Live in a Castle – many of us have dreams of living in a castle, I sure know I do. Rob Hanson visits one such medieval castle in Hattingen, Germany and comes away with a stunning image that showcases the incredible architecture, the materials used to construct the building and a bit of the surroundings for context.
Come On Then! – this wildlife shot by Phil Morgan features a male elk, caribou or other related creature with glorious antlers and terrific details. The animal is facing directly at the camera with its mouth wide open as it expresses itself rather vociferously.
The Fountain – breathtaking colors only found in autumn come alive in this photograph from Brad Mitchell. The canopy of color fills the monitor for the viewer, creating an instant sense of peace and tranquility that can only be found in nature.
Country Barn – Steven Perlmutter shares a pastoral shot of a weathered barn, revealing all the textures and character that is found in scenes like this. Steven's perfect composition shows off the surrounding landscape that the barn finds itself in the midst of, adding a terrific element of interest to the photograph.
Sunbeam – this photo features the skeletal remains of an old wooden ship, now lodged firmly on the shores of the beach as water and time work together to dismantle it. This highly dramatic shot is full of natural tension, leaving the viewer with a deep sense of wonder to the backstory behind the boats life and how it got here. A terrific image by Kamil Olszak.
INTERESTING BLOGS
Blast from the Past: Photos Captured 125 Years Ago with the Kodak No. 1 – my fascination with photography doesn't begin and end with just the pictures, there are also stories shared in still images. This collection of images showcases a selection of pictures created with the first mass produced camera by Kodak over 125 years ago. The glimpses into life just before the turn of the century are absolutely fascinating, revealing a look at a time when photography was just beginning to emerge into the mainstream.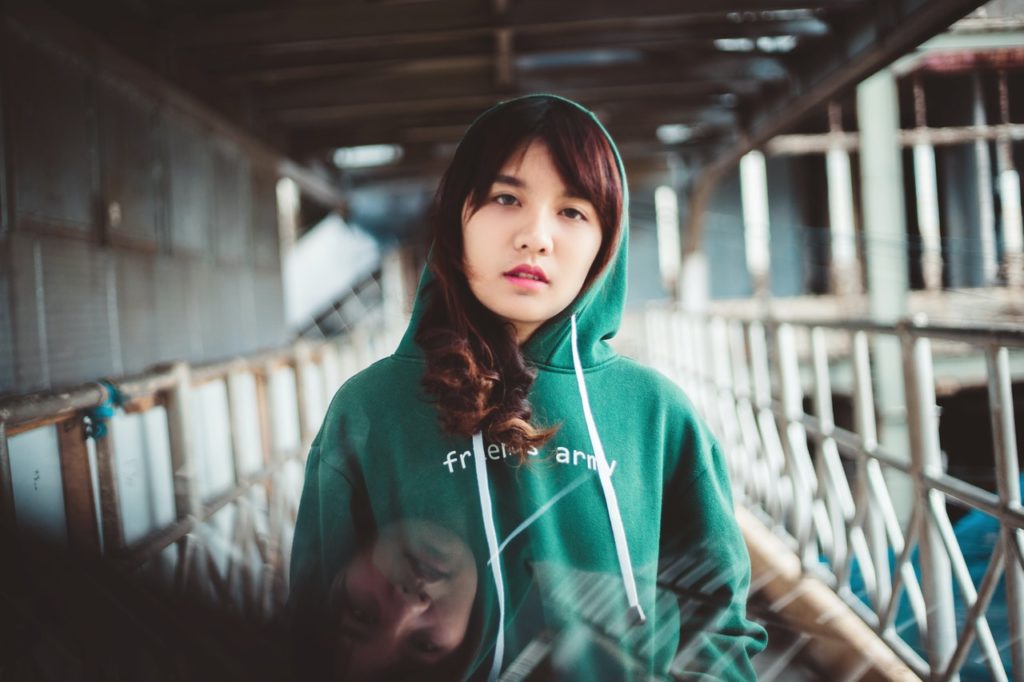 Creative Feature – Oliver Ohlrogge and Lucas Rachner host interviews and insights into the world of photography on their new site called Creative Feature. This looks to be a great site to learn about photographers techniques and their inspirations.
The First Photo – Harald Johnson takes us on a wild journey spanning two countries where we get to see and learn all about the first permanent photograph. Joseph Nicéphore Niépce was the father and inventor of the techniques and chemicals required to create permanent imagery, and this voyage of discovery takes us to his original home in France where he did all his work and back again to the United States where the actual original image itself is on display. This is the perfect way to wrap up this week's photography list, looking at how the craft all started.