Even if you're an amateur landscape photographer, you surely know that you need to have a solid tripod in order to be able to shoot in any kind of lighting and weather conditions. There are many kinds of tripods – some are relatively large and cumbersome, while others are lighter and easier to use. Their prices also vary from cheap to very expensive, depending on the brand and characteristics.
In order to be able to find a perfect tripod, you need to understand what are your needs in terms of gear. For instance, if you want to use a mirrorless camera, a huge tripod might be a bad idea.
Landscape photographers certainly don't enjoy carrying the weight of a heavy tripod and that's why you should consider not only traditional tripods but flexible ones as well. In this article, we're going to cover some advantages of flexible tripods, especially those with ball heads.
Versatility Of Flexible Tripods
One of the most amazing things about flexible tripods is the fact that they allow you to take photos and videos at extreme heights and angles. They can help you cultivate your photographic creativity and they are a great addition to any landscape photographer's bag.
Flexible tripods are insanely versatile because you can do literally anything with them – wrap them around trees, hang them from a bridge, even bend them into selfie sticks.
In addition to being flexible and versatile, these tripods are also portable due to their lightweight. Flexible tripods can easily fit into bags or pockets because they are usually less than a foot tall. Because of this, you can keep them in your car or in a camera bag all the time and always be prepared to take some amazing photos.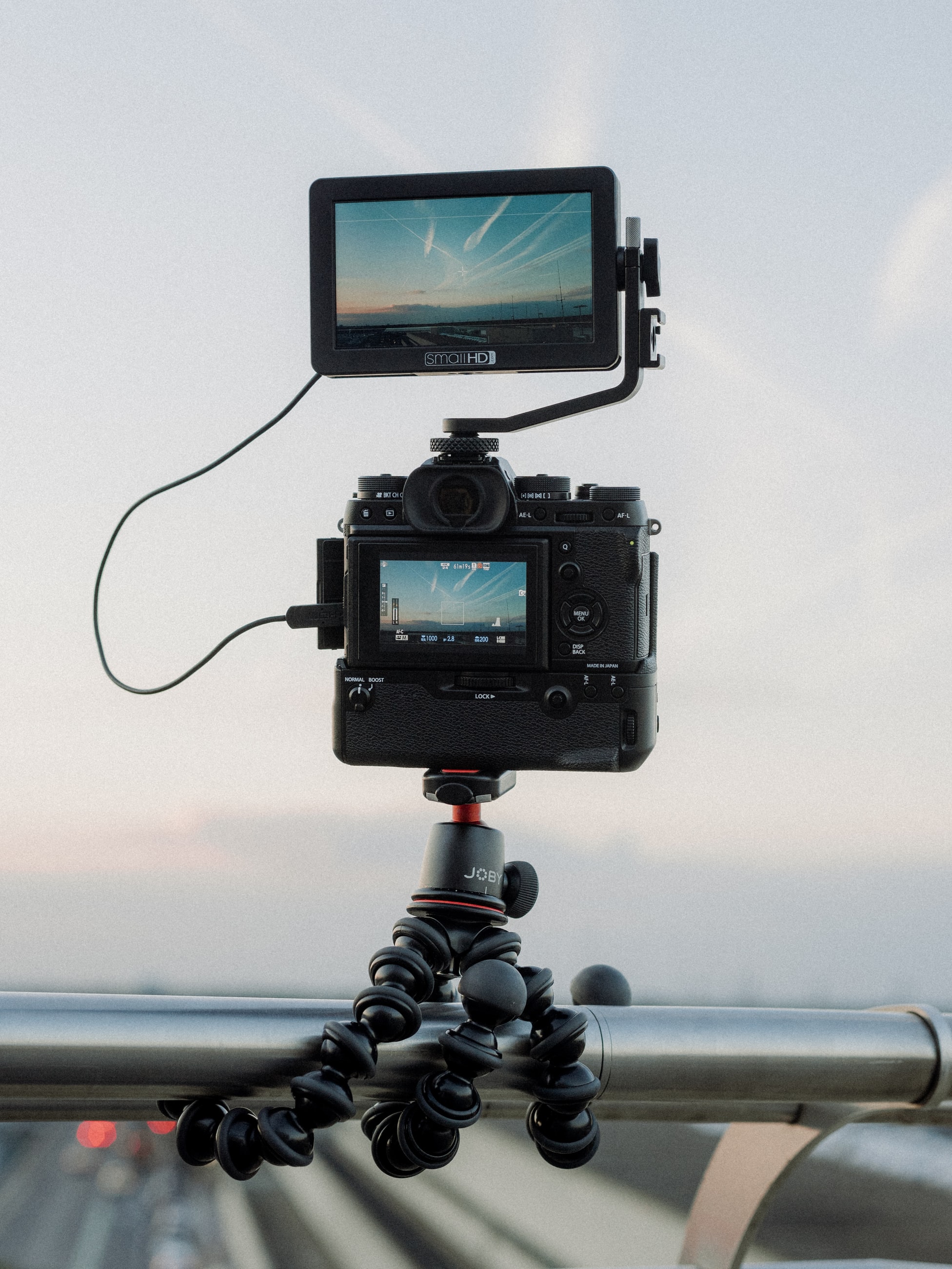 What Are Ball Heads?
If you don't what a ball head is, here's a simple definition – it is a metal or plastic apparatus placed on top of a tripod that increases stability and provides more accurate rotation of the camera.
Ball heads are elegant in design and at the same time very precise and reliable. They work in a rather simple way – your camera sits on top of a rotating ball, which you can tighten or loosen. When the ball is loose, you can move it around and then tighten it down in the chosen position.
The great thing about ball heads is that they are small, light, and stable. Because of this, ball heads are what most landscape photographers decide to buy.
Flexible Tripods With Ball Heads
The combination of a flexible tripod and a ball head seems like a perfect solution for many landscape photographers. If you want to try it out, you can take a look at the following two options:
Joby GorillaPod Magnetic 325
This is an affordable mini tripod suitable for landscape photographers who use small cameras – it supports weight up to 325 grams (11.5 oz). This tripod can stabilize the camera on uneven ground and wrap around various objects. It also comes with magnetic feet, an advanced feature which allows you to stick the tripod to metal surfaces. Because of this feature, it can be used for snapping creative photos from the hood of a moving car.
Joby GorillaPod Magnetic 325 is small and flexible enough to fit in any kind of backpack, which is a great advantage. It's also an ideal solution for people who take their GoPro everywhere.
You can buy it on Amazon for $23.
Joby GorillaPod 5K
This is the best professional flexible tripod geared towards photographers who have larger cameras. It's an incredibly strong tripod but it's also very portable. It is made of durable rubber and it weighs roughly 1.5 pounds, but it can hold up to 11 pounds. This means that you can attach even a large DSLR with a telephoto lens to this amazing flexible tripod. Of course, it comes with a ball head too!
You can wrap Joby GorillaPod 5K around various objects at all kinds of angles and transform it into a selfie stick or shoulder rig by adjusting its super-flexible legs.
This professional tripod can meet the needs of serious photographers and videographers. Since it's incredibly durable and strong enough to hold a full-frame DSLR, it's perfect for adventurous high-altitude photos and videos.
You can buy it on Amazon for $116.
If you still think that nothing can replace those old-school bulky tripods, you should definitely give flexible tripods a chance – maybe they will surprise you in a good way and make you change your mind!
In case you want to learn more about tripods, feel free to check out the following links!
Further Resources: