There hasn't been a lot of talk about the future these past several weeks in terms of products in development and what companies are planning in terms of development roadmaps.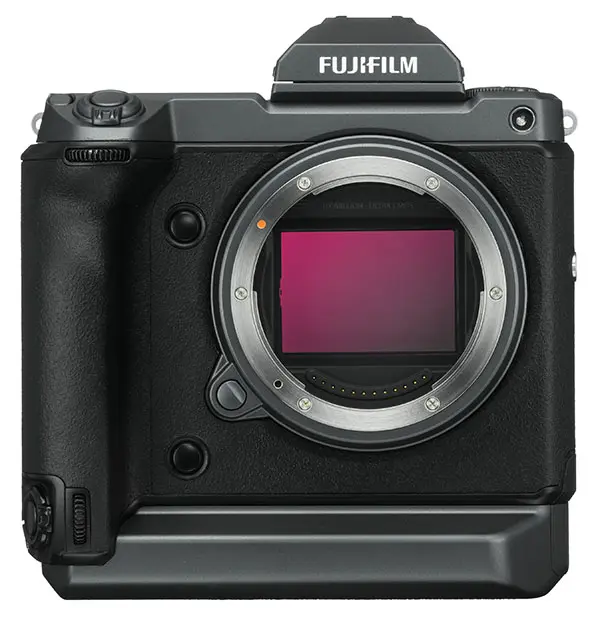 That's probably why this news from Fuji concerning their digital medium format cameras is so heartening. It's a short break where we get to look ahead and debate whether or not Fuji's plans are pipedreams or a true vision for the future.
In a recent interview with cinema5D, Fuji's General Manager Toshi Iida sees a bright future ahead for the for the GFX lineup, and, for fans of that model, his predictions probably come as no surprise. Basically, he sees the GFX becoming more integral to Fuji's lineup and offering more power and capabilities at the same time.
An excerpt from the interview about this topic reads in part:
"cinema5D:…full-frame cameras are kind of dropping in price. And they're doing quite a good job. Do you think in the future you will be able to also bring the price down of a medium format and accommodate the needs of filmmakers, something that is a bit more cost-effective and that can compete also price-wise with [full-frame] cameras?
Toshi Iida: Of course we're fully aware about our competition. And we already started doing GFX50 at a very attractive price point already, but the response is great. So it's always our ambition to make the GFX a mainstream product. To make the GFX a mainstream product we need to continue our effort to make it more affordable and probably smaller and lighter. So this is one way we're focusing on."
What do you think of Fuji's plans for the digital medium format? Well-reasoned or somewhat bold given market conditions? Let us know your thoughts on this in the comments section below if you like. We love to hear from you.
And don't forget to check out all of our other photography news articles here on Light Stalking by clicking this link here.