Light Stalking has grown into a thriving community with close to a million people following us or seeing us online in one form or other, every month. In all of the hullabaloo, it's easy to miss the core of what's happening in photography on Light Stalking. So that's why we decided to sum it up for you. Here's what you missed recently on Light Stalking.
Photo of the Week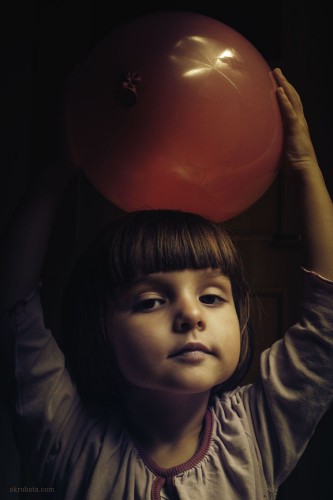 This photo of the week is by tomm.  He can also be reached on his website, blog, Facebook and Flickr.  You can comment on this photo here.
The Most Popular Stories from the Last 14 Days
•Photographers, Know Your Rights! – You may have more rights than you think.  The information in this article may come in handy if you ever find yourself in handcuffs while taking photos on the street!
•Don't Miss These Awesome New Photography Links – Toad Hollow Photography brings you the best from the world of photography each week.  This week features a vast and varied mix of photography blogs, tutorials and photos.
•15 Thoughts on Fine Art Photography Composition by Alain Briot (With Photos) – "Imagination is more important than knowledge" according to Albert Einstein.  However,  a little knowledge can help the photographer to more fully express their imagination and convey emotion.  The creative use of composition, color and light can allow the photographer to elevate their work to fine art status.
•34 Photographs of Cathedral and Church Interiors That Rock – Cathedrals and churches can lend themselves to some amazing imagery.  These images, which don't always follow the "rules" are perfect examples.
What You Missed in the Light Stalking Community
Submit your photo to this week's photography challenge – Where are you headed in 2013?  Where do you want to challenge yourself with your photography in 2013?  Show us a photograph and explain why you would like to move in that direction!
We have had some great responses to our last few photography challenges on the forum.  Last week's photography challenge was White! – Show us the white in your world such as snow, white sandy beaches or anything else white.  Also, check out the The Holidays challenge from the week before.
Other Weekly Photography Challenges:
View this week's Mobile Monday Challenge.
We'd love to chat with you! Add your opinions here:
•Pink sunset
•Post Your Blue Hour Photos
•First Macro Shots
•Urban Water Features
What Are Our Members Up To?
We have some amazing members here at Light Stalking that run the gamut from career professional photographers through to beginner enthusiast. Here's what a few of them are up to in photography.
Great Shots Uploaded to the Light Stalking Community
Photo by Alberto, who can also be found on his website, Facebook and Flickr.
Photo by Richard Wood. Richard can also be found on Facebook.
Photo by Catherine.  She can also be found on Flickr.
If you're not already part of the Light Stalking community then come and join the fun. We promise not to bite!