Entering a photography contest is a great way to not only gain exposure for your work, but to also win some fantastic photography gear that you can add to your collection. Additionally, your photo may be published in popular magazines, advertisement campaigns, etc. – which looks great on your photographic resume.
Step 1 is to be a talented photographer who can capture what others can't. However, sheer skill isn't a guaranteed way to win a contest. How do you ensure that your photos receive the best chance possible in winning? Since you photographers put so much hard work into your photos, here's some simple guidelines on how to properly enter a photography contest.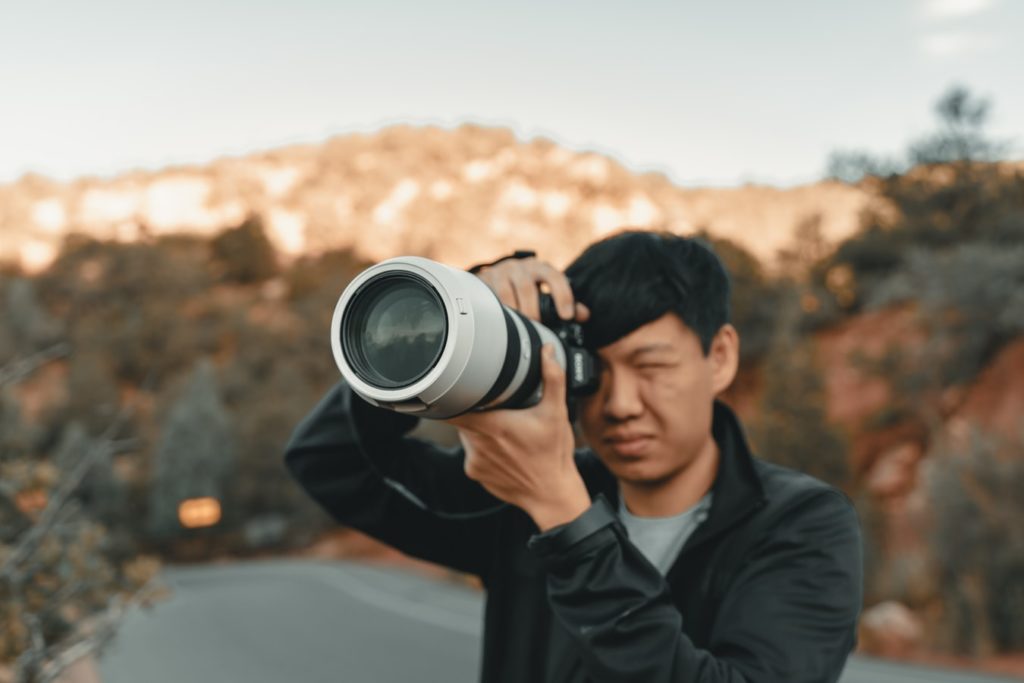 Stick With the Theme
The categories or overall theme of the contest you choose should always be followed. Many times, photographers are tempted to take their existing photos and try to work them into a theme – this can lead to photos being greatly miscategorized. While your images can be open to interpretation, it would be better if your photos fit into the theme in an obvious manner. Instead of making the category fit your photo, try to make your photo fit the category – in other words, unless you have a photo that is clearly a good match for the theme, consider taking new photos that mesh well with whatever category you're entering.
For example, when I entered the above image into the Nature's Colors contest by Outdoor Photography Magazine, I chose it because it went well with the idea of "nature's colors" – bright green and very natural.
Also, if you're entering a portfolio contest – meaning a collection of images that are supposed to be cohesive- make sure that your photos go well together in an ovbious way. Whether it's in the way you process your photos (colors, tones, etc.) or by content, you need a common thread. A disjointed portfolio submission is a guaranteed way to be passed over.
For example, if the theme is "outdoor gardens", it wouldn't be wise to have four random photos of flowers. Instead, four tight crops of similar-colored flowers would sport much better with the judges.
Read the Rules
…and then read them again. Some contests have strict image size guidelines that may disqualify an otherwise strong contender. The submission guidelines are there for a reason and it would be a disappointment if you were to overlook a small detail that could have easily been fixed.
Speaking of, if you need any clarification of the contest rules (especially regarding the submission guidelines) or are concerned that one of your images aren't suitable, do not hesitate to ask.
View Past Entries
If the contest has been a recurring on for a few years, then you'll have a good amount of finalists to browse through. See if you can find out what the common factors are – did they follow the theme guidelines exactly? Did the photos seem to excel in composition and originality, or were more traditional photos chosen?
For example, when I chose to submit my "Clover" image above, I looked at past entries and saw that the winners seemed to have a monochromatic color scheme…that is, there was a great emphasis on one color palette – and a lot of it. I was hoping that the green color of my photo – along with the originality of the dew drops – would make it stand out to the judges.
Get Peer Reviews
The more feedback you receive about your photography, the better prepared you are to submit your images. However, you don't need a panel of professional photographers to give you feedback – simply ask your friends, coworkers, or even post your photos on a photography forum. It doesn't have to be a detailed critique – as long as you're getting some kid of response to your images, you can decide whether to enter it or try again – this third-person opinion from someone not involved is a great asset.
Enter Early
This may seem pretty obvious, but many don't bother to enter their photos until the cut-off date. While all photo submissions should be considered if they were entered in time, there is always a flood of entries towards the final hours. Your photos may easily get buried.
To stay fresh in the judges' minds, enter your photos at least a day or two before the contest close date.
While these guidelines can't guarantee a win, they will help you to improve your chances. The most important step to follow would be to get peer reviews. This will help you improve your technique and your photo, which is what you should focus on the most.