Everyone likes cute photos of cats and dogs, and such photos and videos are among the most popular posts on Instagram. However, if you're into photography, you probably have a more refined taste and just regular shots done by Instagram pet photographers might not satisfy your creative cravings.
I suggest you check out the following seven truly outstanding Instagram pet photographers that create not only sweet but also artistic shots of various pets.
Enjoy the cuteness overload!
Gerrard is a professional animal photographer known for taking quirky and charming photos of cats, dogs, and sometimes their owners too. His profile is a versatile combination of studio shots and more casual outdoors shots of pets. He also photographs more unusual pets such as roosters and pigeons. I really like his sense of colors and wonderful pastel backdrops and the soft lighting he uses for the studio shots.
Elke Vogelsang is a popular pet photographer, based in Germany. Her images can be found in important publications, including the Daily Mail and Huffington Post. She does predominantly studio shots of pets, which look like creative corporate headshots. She focuses on the expressions and emotions and the proper timing is of crucial importance in her portraits. She has a separate profile dedicated to cat photography.
Emily is a fine art natural light pet photographer. All her pet portraits are captured outdoors and they feature beautiful, fairytale-like settings. She's my favorite on this list because I cherish the huge amount of effort needed to take these ethereal portraits of pets. The softness of the light and colors in her shots are as dreamy as it gets. Emily is also a photography teacher – you can learn more about her courses on her website.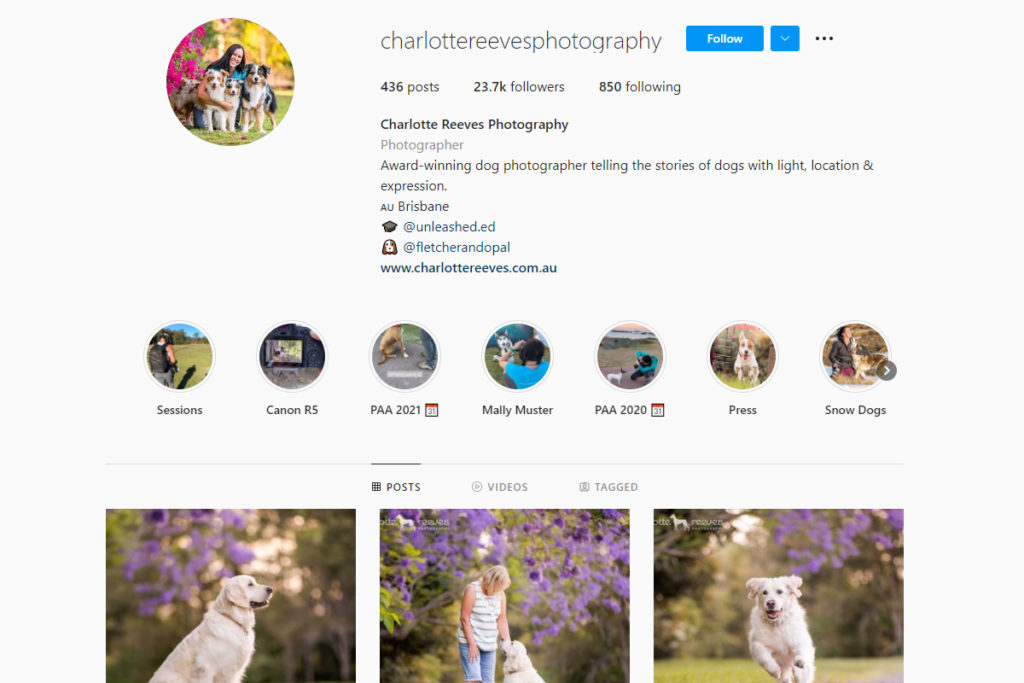 Charlotte is a Brisbane-based photographer. She's an award-winning dog photographer telling the stories of dogs with light, location, and emotions. Her portraits are bright and airy and she works predominantly with natural light. Charlotte is a successful photography educator and her program called Unleashed Education can help you improve your pet photography a lot!
Gabriella is based in the Netherlands and she takes photos of her adorable ginger cat called Sam. Cats are tricky to pose and compared to dogs, they are much more challenging to shoot. That's why photographers who specialize in cat photography are less common, and we have to appreciate Gabriella's continuous efforts to collaborate with her ginger cutie. Her photos are a nice blend of indoors and outdoors shots and she uses mainly natural light. Well, I'm sure that cats hate flash photography much more than dogs and people!
Carli Davidson is an internationally recognized award-winning photographer and an experienced animal trainer and caretaker. Her understanding of animal behavior makes her portraits even more enticing. She is a freelance photographer for the Oregon Zoo and she shoots a variety of wild and domestic animals. When it comes to her photography style, it's very eclectic in terms of lighting, color, and mood.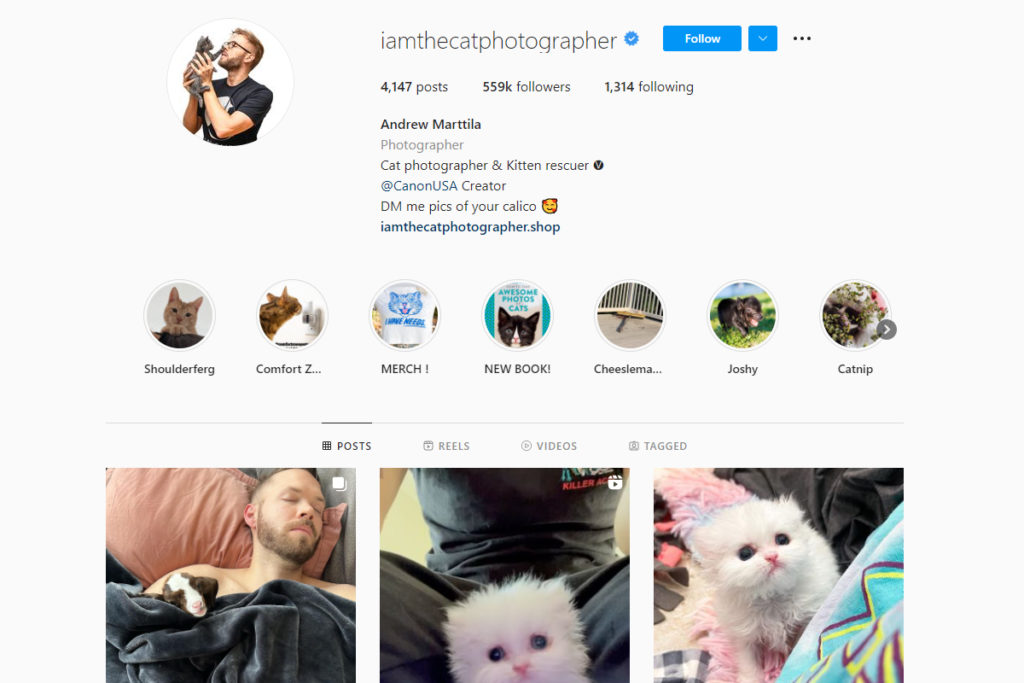 Andrew Marttila is a professional animal photographer and kitten rescuer. He has more than 500k followers who support his work and help him promote cat shelters. His images of kittens are particularly adorable and he sticks to candid shots rather than posed studio setups. If you want to learn more about his work, you can visit his website as well.
Further Reading: