Instafun! – These Little Cameras are Pretty Cool
Instant photos are fun and there is a craze around these instant cameras and instant films even in this Instagram age! Yes, that is true…. These are now the highlight of important events like weddings, birthdays and holidays, where people instantly take pictures and have the snapshots straight in hand, instantly!
They're also good for scrapbooks and other similar projects.
So, this is what a team of instant photo enthusiasts from Ukraine have come up with. An instant camera, that is foldable and made using recycled paper and cardboard. Yes, that's right, and it is called the "Jollylook."
Totally Eco-Friendly
Jollylook is an Instant camera and the first cardboard foldable instant camera which is made completely out of recycled paper and cardboard. It is neither mechanical nor electronic and hence no more worrying about batteries and chargers.
The camera just uses a little paper, a pair of lenses and an Instax mini cartridge.
Jollylook + Instax – Image by Jollylook
The Foldable Cardboard Instant Camera – Image by Jollylook
Jollylook Really is Environmentally-Friendly
Jollylook uses way less materials than used in the packaging of a regular camera. The camera body, the shutter and aperture are made of thick paper and laminated cardboard. Jollylook is as dangerous to the environment as a banana peel! This is what the team says! 😉
On January 31st, 2017, a Ukrainian team of instant photography enthusiasts, started a 30-day crowdfunding campaign on Kickstarter.com, to bring Jollylook, The First Cardboard Vintage Instant Film Camera to instant photo lovers.
Co-founder and author of this project Oleg Khalip came up with this idea while he was explaining to his son how a camera works, by showing the insides of an analog camera. This is when the idea of Jollylook crept into his mind.
Jollylook Sketch – Image by Jollylook
Jollylook on Table – Image by Jollylook
The co-founder and author of the idea Oleg Khalip says,
"Once I was showing my son what's inside the analog camera and how analog photography works, I thought then, "What if the package itself transformed and fulfilled the function of the camera and the picture turned out immediately?!"
There was no problem with instant photos technology, people had solved this problem long time ago. What remained to be created was an analog camera that would be simple and contained in a package, that worked properly, allowed to take pictures and get instant results.
I had to study the structure of many analog cameras, before being able to make the shutter. The most difficult part in the development was the shutter (no existing structures worked for Jollylook, so I had to invent a new shutter).
After picking the right lens and calculating the aperture, we created a folding "accordion" camera body from paper, then the case where the instax cartridge is placed, and we then moved on to the design. Without any doubt, it had to be retro with a little steampunk look.
We then had difficulties with the unit for getting the photo out from the cartridge but after testing many options, we achieved a perfect result; photographs are now developed and pulled out with a rotating handle."
Close up photo with Jollylook – Image by Jollylook
Fresnel Lens – Image by Jollylook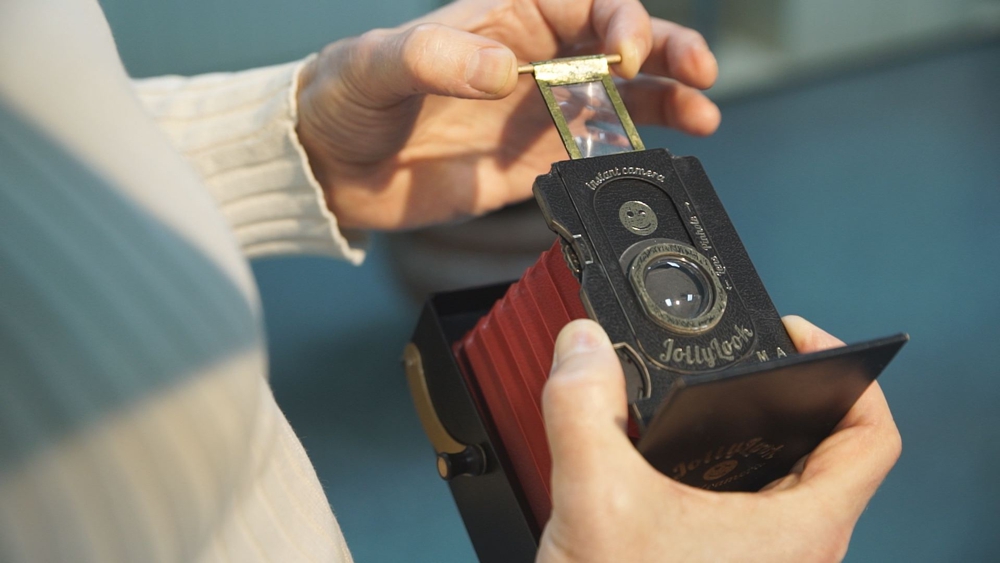 Jollylook Vintage Camera – Image by Jollylook
Jollylook Closed – Image by Jollylook
Jollylook Opened – Image by Jollylook
Jollylook Pullout – Image by Jollylook
Jollylook Pinhole – Image by Jollylook
Jollylook Image Rollout – Image by Jollylook
"When moments of life that we see freeze on paper – it's magic!" – says Oleg.
The crowdfunding campaign with a goal of $15,000 will last for 30 days and the first mass produced Jollylook cameras are expected in June 2017.
Meet the team behind this project! – The Jollylook Team:
Oleg Khalip – the author of the idea, a designer and inventor with 30 years of experience in organization and design of production facilities in the field of engineering.
Yuri Sibiryakov – an experienced designer with 40 years of experience in aviation engineering, design of devices and equipment. At Jollylook he is in charge of product design and producing equipment.
Evgeniy Ivanov – a film director who loves instant photography and film. The internet man takes care of marketing, PR and social networks.
Mariia Khalip – creates computer graphics and artwork. Inspires the team with her neatness and great sense of style.
Anna Gorbenko – organizes co-operations and procurement, monitors the delivery and saves the team money. Also many times she reminds the team to eat!
What are the Advantages of Jollylook?
Vintage Design – retro with a little steampunk.
Folded and Compact – a little bigger than an iPhone box.
A Great Gift – can be used immediately and instantly.
A Great Toy – Jollylook is a great teaching toy for children. Your kid can take it apart and see how it works.
A Great Souvenir – even after use Jollylook is beautiful on the shelf!
Fun – entertaining and positive emotions.
Beautiful Photos – using Instax mini film you get 10 instant classic color or monochrome analog unique photos. (the cartridges can be changed many times easily and quickly )
Environment-friendly – easily recyclable, as dangerous to the environment as a banana peel!
Here are Some GIFs of the Processes in using the Jollylook!
Changing Cartridge in Jollylook – Image by Jollylook
Developing the Image – Image by Jollylook
The image pullout mechanism – Image by Jollylook
Pulling out the photo – Image by Jollylook
Pulling out the viewfinder – Image by Jollylook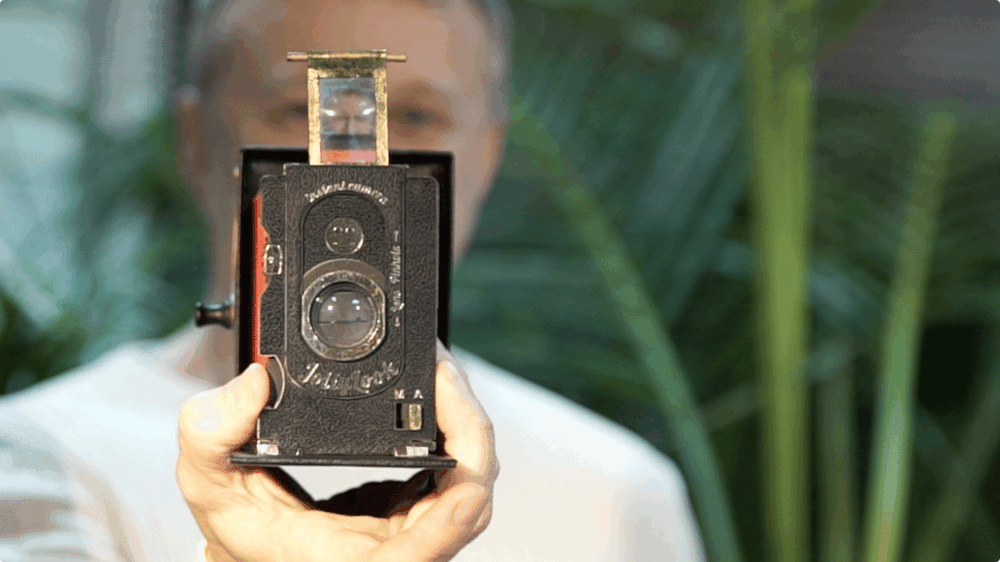 Shutter release – Image by Jollylook
And Now the More Important Factors – the Specifications of Jollylook
Lens – a meniscus lens with a focal length of 110 mm (4.33 in), allows you to take photos from portrait to landscape. Can be moved up to shoot through the pinhole.
Viewfinder – a Fresnel lens
Aperture – a switchable diaphragm with manual adjustment for the seven values: f/8, f/11, f/16, f/22; f/32; f/45; f/64 + pinhole.
Shutter – automatic with a shutter speed of 1/250 or 1/160 and manual shutter mode with the possibility to control the exposure time manually.
Pinhole – a round hole in a copper foil 0.6 mm (0.023 in) in diameter, located on the diaphragm disk
10 shots per Instax mini cartridge (the cartridge can be changed many times)
Storage conditions – store in a dry and dark place at room temperature.
Conditions of use – use at temperatures between 10 – 35 °C (50 -95 ℉) in dry weather.
Size when folded 85 x 127 x 48 mm (311⁄32 x 5 x 157⁄64 in)
Film – Takes Fujifilm "Instax mini" instant film cartridge
Photo size 46(W) x 62(H) mm
If you're curious (we certainly are) about how the photos turn out in this camera, here are some scanned samples below!
Anna in the dark – Image by Jollylook
Brother and sister – Image by Jollylook
Double Exposure – Image by Jollylook
Flowers – Image by Jollylook
Flowers close up – Image by Jollylook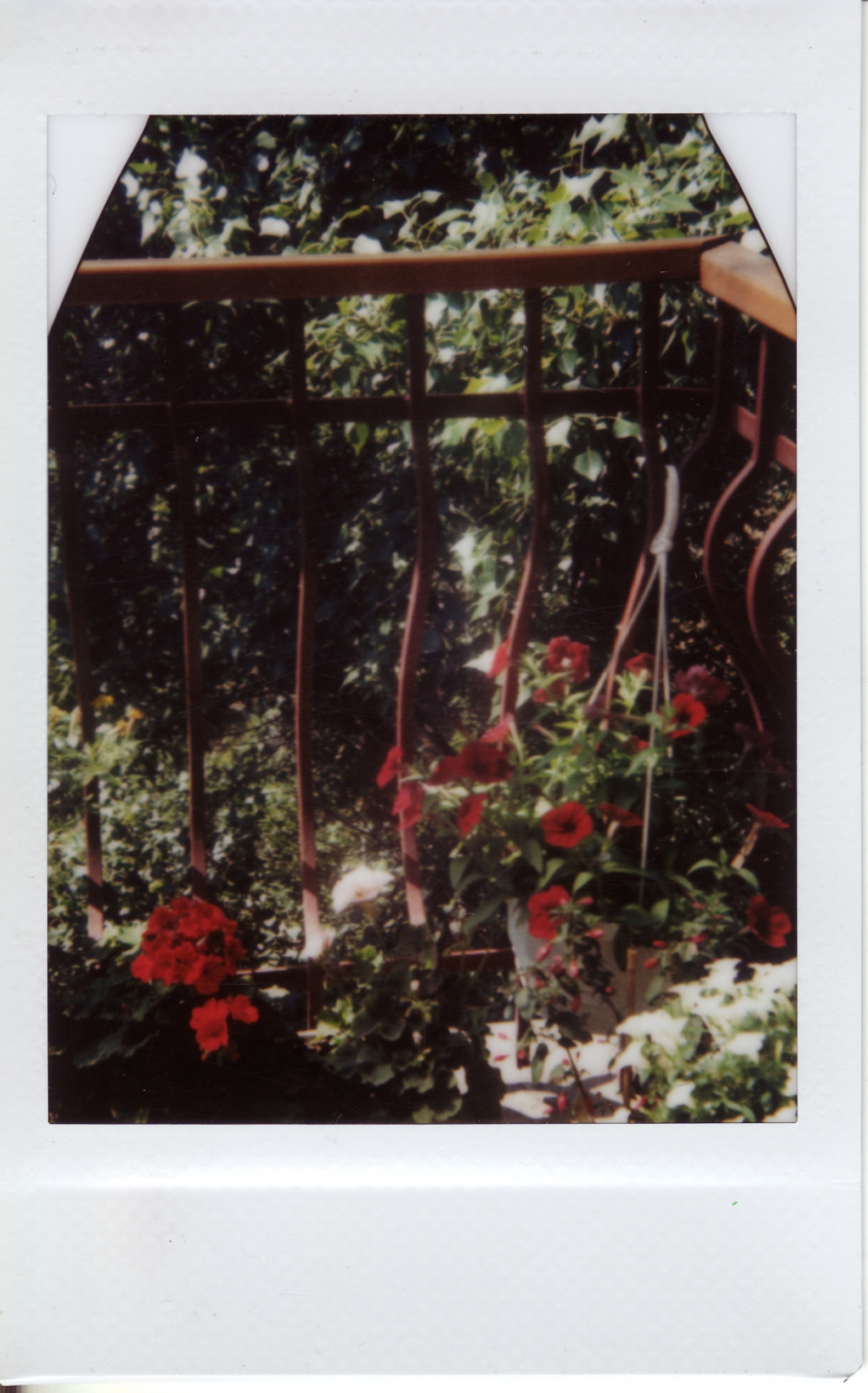 Flowers on the balcony – Image by Jollylook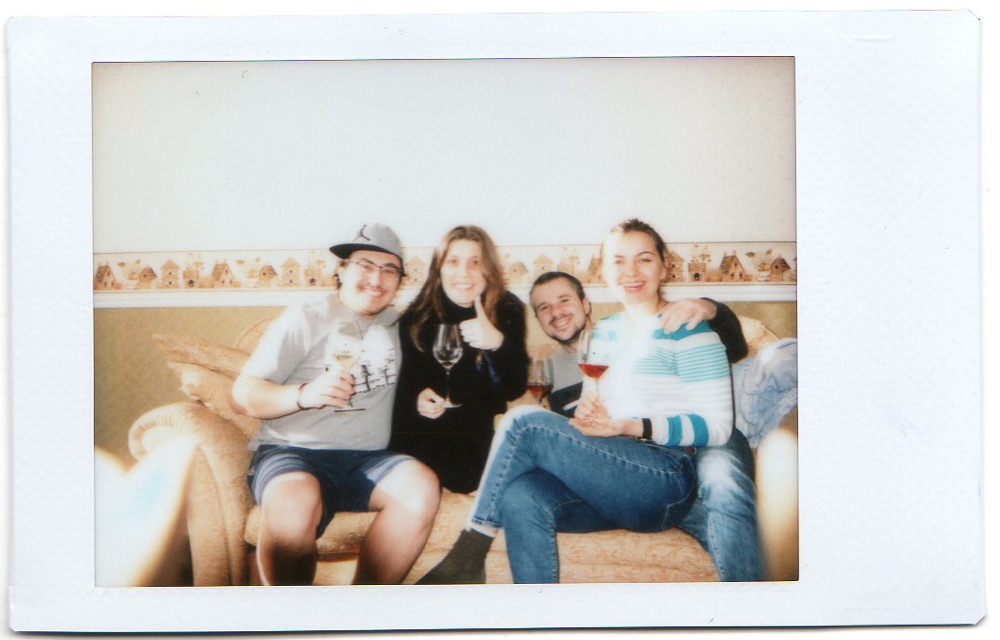 Friends – Image by Jollylook
Girl and Cat – Image by Jollylook
Girl in Garden – Image by Jollylook
Happy Boy Kid – Image by Jollylook
Mother and daughter – Image by Jollylook
Here's a short video that demonstrates the construction and workings of this foldable instant cardboard camera!
https://www.youtube.com/watch?v=h6WKOzSlp9E
Jollylook – Contact & Social Media
---
Further Learning
Understanding Light is absolutely essential – as photographers we all know it, there's no getting around this one. So as for using this Jollylook, you can appreciate although external light modifiers can be used, you've got to understand the basic principles first.
Luckily, just for the readers, we have an excellent and comprehensive Guide for you: Fantastic Fundamental Light Skills – "The fast and easy way to develop a fundamental understanding of light so you can take better photos!"