Photography is so powerful that it can brighten up our lives – what a great way to start our day by checking out some beautiful images in the comfort of our homes! Here is your weekly wrap-up from Light Stalking – you'll find carefully curated photos from the general chit chat as well as creative shots from Tersha's latest challenge on Still Life! And as you've already guessed by now, we'll be mentioning some worth-seeing shots from the Feedback Forum too.
Photo Of The Week – September 07th, 2020
Beaky was supposed to be the Guest Judge last week. There was a mixup. So as not to negate his effort – I'm posting his selection this week.

Next week, we will return to the regular schedule.

Here is what Beaky had to say…

"I have picked Bruce's photo, I find this very interesting and it makes feel I want be there and fossick around. I love to visit old places like this and I hope you get the chance.

The colours of the old wooden buildings against the green trees and everything is sharp and in focus. I find myself looking deep into it to see if I can find things. Awesome shot Bruce , well done."

Thanks Beaky!
What Are Our Members Up To?
Pour some coffee and enjoy our favourite shots from Challenge 502nd!
What You Shouldn't Be Missing From Light Stalking Community
Anne shared a nice image of a monarch butterfly. This is one of the 52 monarchs she has been raising from eggs.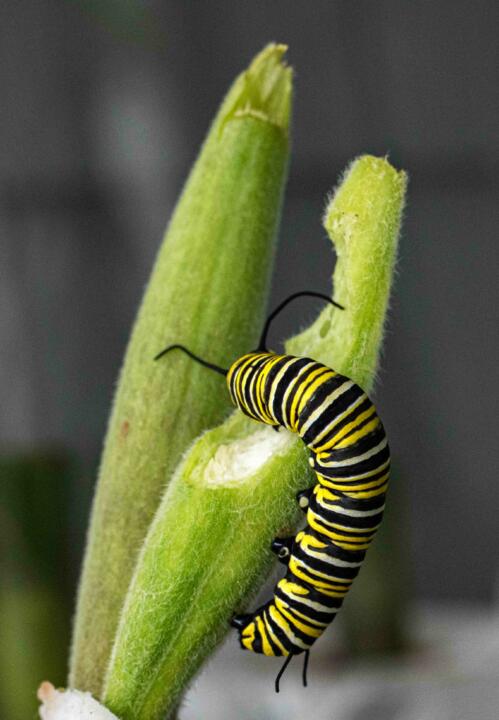 Patrick experimented a bit with a point and shoot camera, some sheets of frosted plastic, a coloured flashlight and some other goodies. Here are the results – genius indeed!
Beaky shared some of the local wildlife near his place.
Dave shared a Cross Orb spider with us!
Joanne shared a photograph of a mint tea ceremony. She also asked a question about Lightroom, check it out in case you might be able to help her!
Here is a closeup of the tea ceremony: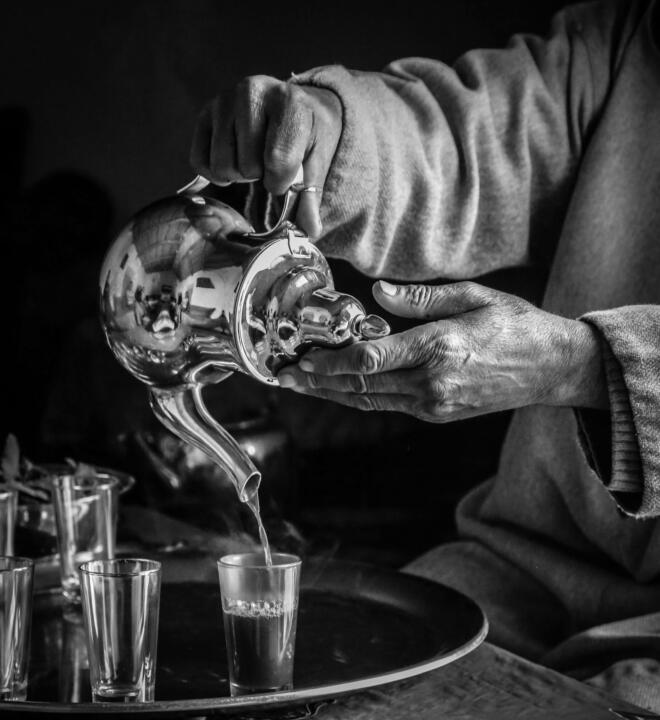 We'd Love To Hear Your Thoughts
Our Feedback Forum received some nice photographs and it is clear that some of you have started building a solid photography style. This is the right place for all those people who want to grow fast as photographers. This is possible thanks to valuable and positive feedback, which is perhaps the best way to hack the learning curve in photography.
Here you'll get your work critiqued by plenty of well-intended people, but you'll also have a chance to critique your peers. We truly believe in the power of criticism and feedback.
Many of our members have nurtured their own photographic knowledge by giving out elaborate critiques that go way beyond simple emoji based reactions or "nice shot" comments. Here are some of the most interesting shots shared during the last week:
The Shark Tank is a great place to learn and to discuss, so please read the instructions in order to get a better critique experience. Share your comments, opinions and doubts on any or all of the images above. We also will be delighted to see some of your own images. Don't be shy, critiques are given to photographs and not photographers. We'll be more than pleased to help you out; after all, we all are in love with photography. Also, don't forget to participate in our 503rd challenge on Strong Shadows!