Light Stalking has grown into a thriving community with close to a million people following us or seeing us online in one form or other, every month. In all of the hullabaloo, it's easy to miss the core of what's happening in photography on Light Stalking. So that's why we decided to sum it up for you. Here's what you missed recently on Light Stalking.
Photo of the Week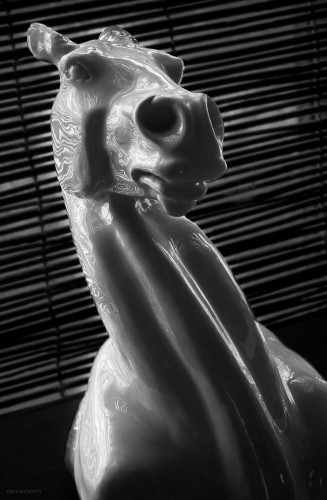 Congratulations to Mary Nash-Pyott for this dark and beautiful photo of the week! Mary can also be found on her website and her blog. You can comment on her photo here.
The Most Popular Stories from the Last 7 Days
•5 Ways to Improve Your Photography Without Touching Your Camera – Congratulations to Richard Walker for writing one of the most popular articles every written on Light Stalking, possibly the most popular, and deservedly so. Most of us have doubted our ability and/or potential as photographers at one point or another. This is especially true when we are first starting out. The truth is, everyone has potential to take great photos. Rome wasn't built in a day and it can take some time and practice to really learn to "see" all of the photographic opportunities around you. The 5 excellent tips in this article will likely set your mind at ease, inspire you and give you an excellent start on taking better photos.
•91 Great Photography Links (Grab a Coffee) – As always, we have had another fabulous week in the world of photography. Toad Hollow Photography searched the internet and brought you his weekly compilation of the best photographs, photography blogs, tutorials, photo collections and more! This week, learn close-up portrait photography tips, winter photography ideas, hand-held HDR processing, and mastering the Lightroom adjustment brush. Special features this week include filters for digital infrared photography, life before Photoshop and a post featuring the incredible works of Joel Sternfeld. Also, be sure to check out the fantastic collection of photos which were hand-collected for you by Toad Hollow Photography as a well as some great photo blogs.
•7 Detailed Tutorials that Will Improve Your Indoor Portrait Photography Today – Lighting in photography is a science and can be especially challenging indoors. Whether you are a seasoned pro or a beginner to the world of indoor portrait photography, something from the 7 tutorials featured in this article will be of use to you. Topics covered vary from using natural light and avoiding the use of flash to posing and composition.
•How using Color Relationships Can Impact Your Photography – Color is everywhere and has a profound effect on our emotional state. Some colors make us feel happy when we look at them and others can be so jarring that they make us turn away. As photographers, we often don't get any formal training on color theory, but color relationships are still important whether we know about them or not. While most photographers, being artists, do have a gut-level intuitive sense of color it can still be immensely helpful to become educated on the subject. This insightful article explains basic color theory and demonstrates these concepts with some very helpful photos.
What You Missed in the Light Stalking Community
Submit your photo to this week's photography challenge – Body Parts! Let your imagination run wild with this one and get creative. Tell us a story with your photos or just use it as an excuse to have some fun. Either way, please share your photos with us.
We have had some great responses to our last few photography challenges on the forum. Last week's photography challenge was Musically Inspired!– How would you interpret music visually? One idea would be to demonstrate an interpretation of a song. Another idea is sharing a photo of a musician, instrument or band.
Also, check out the Freedom! challenge from the week before. This concept is very open to interpretation. What does freedom mean to you? Show us!
Other Weekly Photography Challenges:
View this week's Mobile Monday Challenge. Photos submitted must be taken on, and any editing done on a mobile device.
We'd love to chat with you! Add your opinions here:
•Headless Portraits
•Advice needed re DSLR cameras
•Winter Sunset Photo Group
•Two Little Ladies
•Snow No More
What Are Our Members Up To?
We have some amazing members here at Light Stalking that run the gamut from career professional photographers through to beginner enthusiast. Here's what a few of them are up to in photography.
Great Shots Uploaded to the Light Stalking Community
Photo by Mike Dean. Mike can also be found on his blog, and Flickr.
Photo by Mikell Herrick. Mikell can also be found on Facebook, Twitter, Flickr and Picasa.
Photo by Richard Wood. Richard can also be found on Facebook.
Photo by Stewart. He can also be found on his website, Facebook and Flickr.
If you're not already part of the Light Stalking community then come and join the fun. We promise not to bite!