A new Fujifilm camera in the Instax line should be hitting a store near you soon.
The instant camera renaissance that has swept the market in the past few years has not gone unnoticed by Fujifilm and its iconic Instax line of cameras and film. In a welcome addition to the format, Fuji recently debuted a new square camera in the Instax line, the SQ6.
Whether nostalgia or a love for all things analogue, Fuji's new format hopes to cash in on the boom in this camera segment with the new, quirky square-format SQ6 compatible with the 62mm x 62mm/2.4in. x 2.4in Instax film which takes about 90 seconds or so to develop. The new SQ6 is available in white, gold, and grey.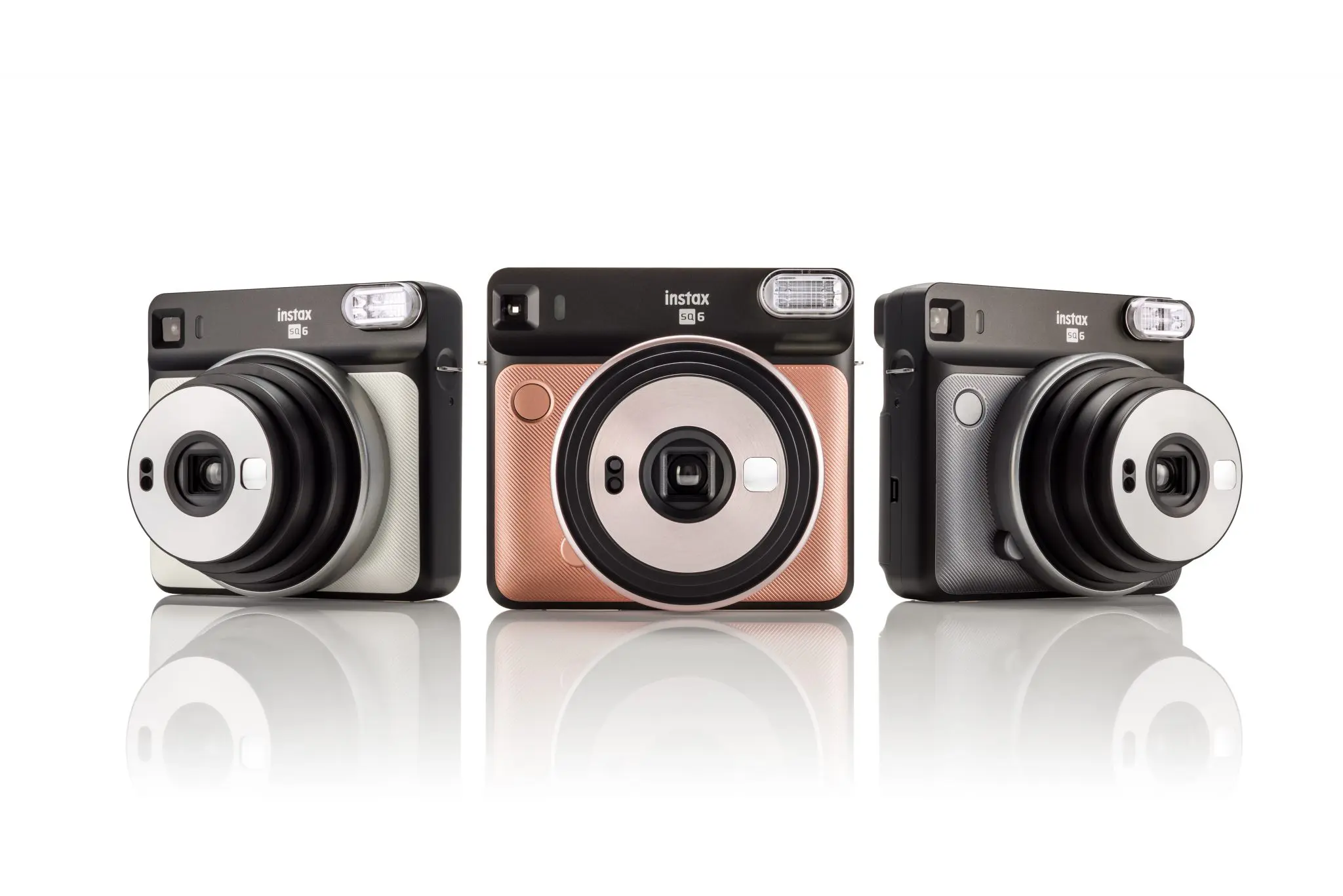 The design is what will catch the eye of many camera fanatics. Employing a minimalistic approach, the new SQ6 features a 65mm focal length lens and the unit is powered by two CR2 lithium batteries.
In terms of weight, it is as light as a feather, coming in at 393 grams. It even has a self-timer with ten-second delay and a built-in flash with an effective distance of 2.7 meters.
Another feature that the Fujifilm Instax SQUARE SQ6 has that is intriguing is different flash colors which give photos a "unique, textured effect" according to the company. These colors are orange, purple, and green.
The camera should hit retail on May 25, 2018, for the reasonable price of $USD 130.
In a crowded market dominated by smartphones and expensive equipment, it is always neat to see a little piece of kit like the Fujifilm Instax SQUARE SQ6 rear its head.
Although it remains to be seen if the camera is a hit with consumers, the design is already turning heads and has piqued the interests of many in the community.