Macro photography opens up a new world to photograph. It can definitely be a challenging genre and so we've pulled together 13 links that will give you the definitive overview. And again, while shooting macro is a challenge, we know that the end results are totally worth the effort.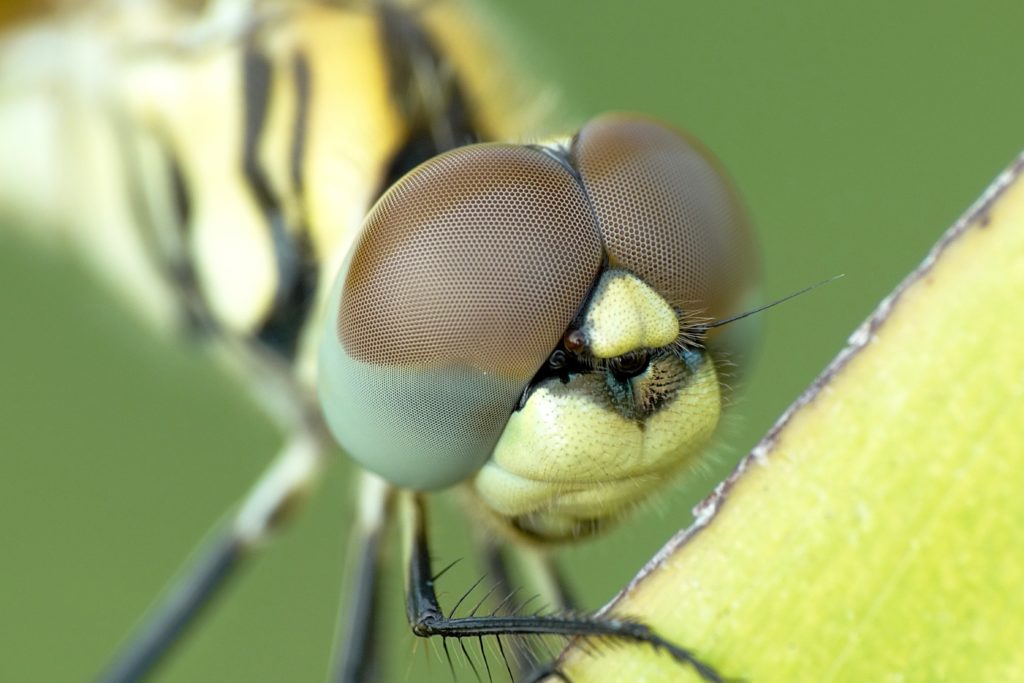 Why You Should Get Into Macro Photography
1. 7 Reasons Why You Should Get Into Macro Photography: We should probably begin here. Federico outlines some engaging reasons why you should take up macro photography. From its ability to highlight intriguing details to enthral you in the world of the abstract, macro is an unseen world of photographic potential.
2. 5 Challenging Problems I Have Encountered Trying Macro in My Garden: Ok this is a very interesting piece from Rob. Here he outlines his experience with trying out macro photography in the backyard. His key take away is (as always) it isn't just about the gear you use. Definitely, have a read before you rush out and purchase all those enticing accessories!
How To Get Started
3. How To Get Started In Macro Photography Without Spending a Cent: Here Jason Row walks you through some great DIY tips on reversing rings for your lens to get into macro photography quickly and cheaply. He notes that this is a quick way to start testing your skills and to see whether your interest is really peaked before you go out and purchase yet another expensive lens.
4. Extension Tubes: An Affordable Intro to Macro Photography: With the potentially high cost of admission to macro photography, here is another great piece on getting into this interesting genre without spending a fortune on gear. Extension tubes are a hollow cylinder that is placed between the camera body and a lens. This increases the distance between the camera sensor and the lens and in turn enhances the magnification level – giving you an affordable entry into macro photography
5. 4 Essential Considerations to Help You Create Excellent Macro Photographs: As Jason D. Little notes macro photography can provide a formidable challenge. To take on this genre you'll need precision, persistence, and patience to capture your creative vision. Here he provides us with the four essential areas you'll need to get right to get that great shot.
The Technicalities of the Macro Photography Genre
6. The Technical Side Of Macro Photography: Here Jason Row provides an overview of macro photography to get you started. With macro giving you access to a whole new world of photographic possibilities, it is helpful to have a brief overview of the gear and techniques that are involved in this interesting genre of photography.
7. Do You Want Brilliant Macro Photography? Here Are The Accessories You'll Need: Jasenka notes that macro photography has very specific gear requirements, you also need to deal with tricky conditions such as shallow depths of field, long shutter speeds and tight working spaces. So in this tutorial, she provides an overview of the accessories you'll need to kick your macro photography into overdrive.
8. How to Make Use of Different Lighting Options in Macro Photography: Jason D. Little tells us here that when starting out in macro photography, too many photographers spend an inordinate amount of time researching which lens to buy. And while the lens is important, it is also vital to understand lighting to get that successful shot. Here Jason gives an overview of different lighting options to take your macro photography to the next level.
9. How to Use a Speedlight for Macro Photography: More specifically on lighting, Jason breaks down how to use a speedlight set up for capturing great macros. This article helpfully takes you through light positions, set up, and camera settings to ensure you understand how to use your flash for macro photography, even if you prefer to use natural light.
10. How to Choose A Macro Lens: Here Jason Row outlines just what this article says…this is all the pointers and information you need to understand when you come to choose a macro lens.
Tips On Focus Stacking
11. Focus Stacking in Photoshop: How to Get Pin Sharp Macro Shots: Focus stacking is where you take multiple shots at the same exposure but at different focal lengths and then "stack" them in photo editing software. This capability is great for macro photography to ensure that each part of your shot is tack sharp
12. Photography Tutorial: Focus Stacking: Here Jason Row gives you a step by step guide on how to combine 3 or 4 images with different focus points to get the depth of field you desire in your shot. From how to shoot the images to get the results you want from your focus stacking to creating the final image. This is a true, easy to follow, step by step tutorial.
Further Learning
13. 5 Free Macro Photography E-Books to Help You Master the Craft: Ritesh Saini has chosen five fantastic and free ebooks that cover everything you need to start with macro photography. Read what Ritesh has to say about these ebooks in the article, and I've also linked them here if you want to go straight to these great guides:
We hope these links give you the fundaments to give macro photography your consideration.
One of the most beautiful things you can shoot in macro is flowers. If you want to take your macro flower photography to the next level please take a look at photographer Leanne Cleavely's phenomenal guide Photographing Fabulous Flowers.
This guide takes you through gear, camera settings, natural and artificial light, composition and post-processing – everything you need to take amazing photographs of flowers.