NASA's Perseverance sent out its first two color photographs just the other day.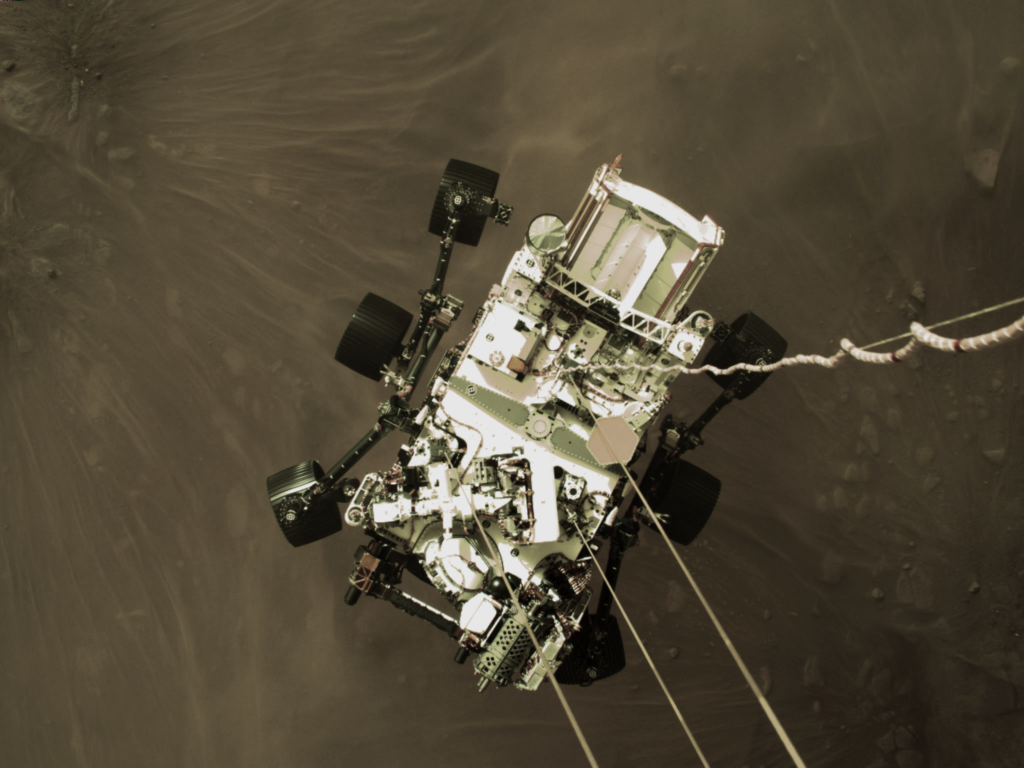 If you missed that article, you can check it out here.
Today, we've got something even more spectacular and that is a 360-degree panorama shot from the latest NASA mission.
The technology powering Perseverance is actually nothing new. In fact, NASA's latest mission is based on "…Mars Science Laboratory's Curiosity rover configuration. It is car-sized, about 10 feet long (not including the arm), 9 feet wide, and 7 feet tall (about 3 meters long, 2.7 meters wide, and 2.2 meters tall). But at 2,260 pounds (1,025 kilograms), it weighs less than a compact car. In some sense, the rover parts are similar to what any living creature would need to keep it "alive" and able to explore."
As we pointed out yesterday, what makes Perseverance unique (and different) from previous missions like Curiosity is that the current mission is equipped entirely with color cameras.
That's a difference you can see in the panorama shot that you can view at this link here.
Coming in at 23 something different cameras, Perseverance the output from this rover is only expected to increase in the coming months as it explores the Red Planet.
Space.com explains the various camera upgrades on Perseverance over Curiosity, starting with the Mastcam-Z. This is an upgraded version of the same equipment found on Curiosity with the "Z" designating the unit's ability to zoom – something that Curiosity's Mastcam cannot do. As Space.com points out, the name, in general, refers to the camera's position on the rover like a mast on a sailboat. This camera will be able to produce 3D images that will prove vital to examining geologic features on the Martian surface.
Arizona State University in Tempe principal investigator Jim Bell told Space.com of the camera, "Routinely using 3D images at high resolution could pay off in a big way,…They're useful for both long-range and near-field science targets."
Mastcam-Z will be able to take more 3D images than Curiosity's Mastcam, potentially allowing mission scientists to examine geologic features in more detail and scout out promising scientific sites from large distances, NASA officials said.
If you're interested in watching a video of the landing itself, you can do that here.
Have you seen the Perseverance photos? What about the panorama shot? Let us know what you think of NASA's latest mission to Mars in the comments below.
Check out our other photography news on Light Stalking at this link.
[DPReview]