What a week of reveals at CES. We don't know about you but we're just now catching our breath. Here's some of the latest from Canon.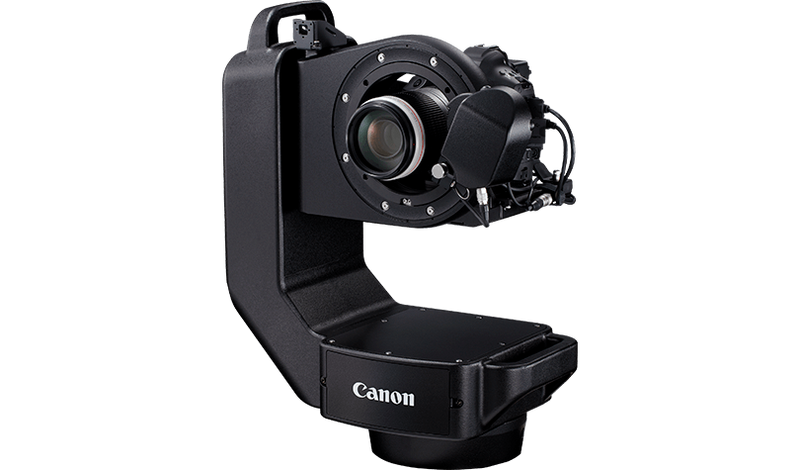 A new robotic camera system from Canon could make life easier for sports photographers – and it could arrive just in time for the Tokyo 2020 Olympics.
Meet the CR-S700R Robotic Camera System, a new product that the company promises is compatible with its 1D X Mark II or the 1D X Mark III. There are also six compatible L lenses.
Yeah, it's not for your everyday Joe, but pro sports photographers have a lot to be excited about.
Employing a lightweight design, Canon says this makes it perfect for capturing dynamic subjects.
The system comes with an IP camera controller CR-G100, the CR-A100 Camera Remote Application, which will give photographers the ability to control multiple units with one PC.
From its website:
"A user can control multiple cameras/remote heads from one computer, grouping cameras and firing them simultaneously, improving image capture efficiency and workflow."
"Set camera shooting parameters with the Camera Remote Application and monitor multiple/individual cameras, from their Live View output, or via optional viewfinder or wide-angle overview cameras. Control the head via the app or an optional joystick or gaming controller."
And it promises to work in places where space could be an issue:
"This centre-based, stable head system rotates around a radius of approx. 26 cm (excluding attached lens and camera) enabling placement in tight spaces."
Sounds pretty cool to us. What do you think? Are you a professional sports photographer? Let us know your thoughts on the new CR-S700R Robotic Camera System in the comments section below.
Also, check out some of my other photography news articles on Light Stalking by clicking here.