Like a steam train, 2020 is coming around the bend and it's time for New Years Resolutions. But where did 2019 go? Thankfully, we have our photography to hold the many sights and eye treasures we see throughout the year.
For photographers, our work is much more than a social posting or an Instagram like. It's personal.
Before the ball drops in Times Square and fireworks fill the sky, how well are you managing your own photography life? You know what I'm referring too. Our gear, images, our tools and plans for next year.
As we move forward, we'll share some ideas to help keep the creative juices flowing, the inspiration hopping and our photography evolving in 2020.
Since we're saving our creativity for our photography, we'll name these ideas "New Years Resolutions."
Our Gear
When was the last time you went through your gear and purged? Take a few minutes and go through your lenses, filters, bags and accessories. What do you use regularly, sometimes and never? If you have a 'never' pile – a great opportunity to donate or sell. Your cast-off maybe someone else's treasure.
How clean are your lenses? I'm not referring to the front class, but to the total lens. The front, the back and overall exterior. Our lenses take a beating with exposure to the elements and our treatment. By keeping them in tip-top shape, they will take care of you.
Those camera bags, tripods and tripod heads get dirty too. Sand, grass and other environmental 'artifacts' get trapped. Once they're in your bag, they scoot their way into your camera gear and even your sensors. If you give your accessories a workover, they'll work better for you.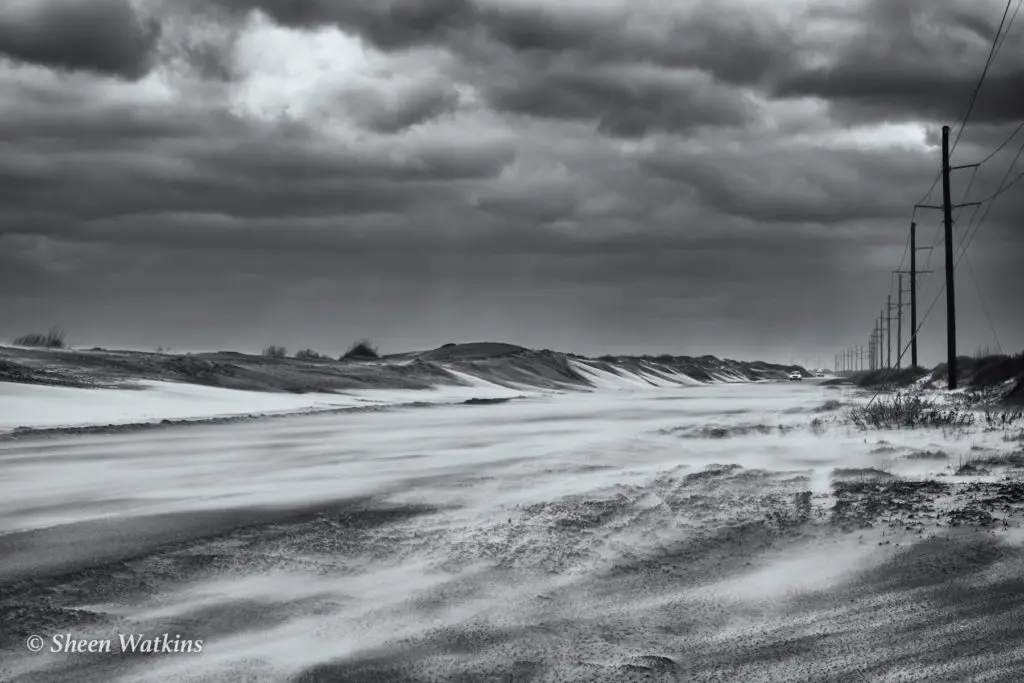 Organization
If you needed to find the "image from that trip" you took a few years ago, how long would it take? Would you be able to find it quickly? Or, would you have to dig through file after file, or across external hard drives or years of files to find what you're looking for?
Our post-processing software manages not only our edits but our photography life. As our life evolves, so should our organization system. If we're spending too much time in search mode, it's time to make adjustments.
For example, if you're using Lightroom, a single catalogue is all you need to manage years of work, your raw files, collections/categories of files and more. Investing in your organization (or reorganization if needed) takes time. The payoff is faster access to your files and more time doing the fun stuff – bringing your photos to life.
Safety & Protection
Save your sanity, save your work! If your computer died today, what would happen to your images? Where does your copy of all of your hard work reside? On another external drive(s)?
Bulletproof your hard work by investing a few dollars a month in either a cloud-based back-up system or a remote offsite backup storage approach. If using the later manual approach, having a scheduled, frequent backup plan will mitigate loss in the event of an unplanned disaster.
Check out cloud-based storage systems like Backblaze. For $60.00 a year, you have unlimited storage of all your data files and continual backups.
Editing Tools
What is the newest editing technique you learned this last year? What would you like to try in 2020? Here are a few suggestions:
Add a plugin to your current inventory – Topaz Studio, DxO Nik Collection, Smart Photo Editor and others interface cleanly with Lightroom to give your images a one-click creative application. You can use as-is or further edit to your personal preference.
Create presets that streamline your workflow – from importing to exporting files and everything in between, automate those steps that you do repetitively.
Deepen your knowledge in your existing post-processing software. Learn masking, perspective control or others to elevate the quality and creativity of your post-processing work.
New Years Resolutions & Plans for 2020
If it were December 31, 2020, and you were looking back on the year – what would you have liked to accomplish? With a defined plan, the likelihood of accomplishing your goals is much greater. If you get started on the steps that are part of the plan right away, you'll be more apt to meet and exceed your personal goals.
From all of us at Light Stalking, we strive to provide you with great articles and tips that you can search and read any time of the day. Thank you for reading, commenting and being a part of our community. We wish you a year filled with many great memories, beautiful editing and a stress-free photography year!
Related Reading: Do You Commit to Any Of These 8 Common Lightroom Mistakes?