My position on photography contests is clear. I'm against contests organized by organizations unrelated to photography. Competitions offer a wide range of benefits, but we must be cautious and carefully choose the ones we participate in. Usually the following platforms launch contests in a traditional way, and although they don't put forward the same contest year after year, they are always expected to start some sort of competition. It is wise to keep an eye on them.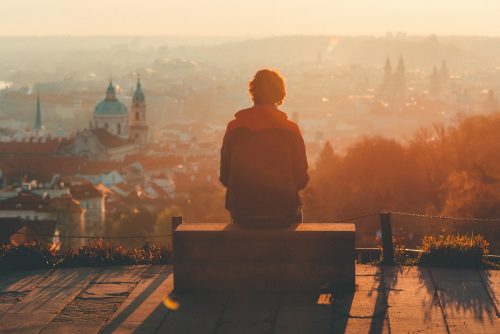 1x has maintained their spirit of "in the pursuit of the sublime" when it comes to the photographs they showcase. 1x is not an ordinary "upload everything you want website"; it has always been characterized by pushing back against the phenomenon of millions of images being uploaded to a single place every day. The number of images uploaded to some websites is ridiculous. 350M images are uploaded daily to Facebook, while 1x only publishes a small handful of images received daily by the members of their community. Every month 1x receives a million new visitors seeking the quality that characterizes the website, which is why they promise to give "high-quality exposure."
They hold contests with various prizes. Sometimes they open calls to select work that will be published in their annual books (that are quite a delight), and sometimes they offer cash prices. I recall they once had Steve McCurry on staff. They usually run monthly themes in which many of their community members participate.
Finally, these guys redesigned their website from this to this.
Whenever I have the chance to buy one of these magazines, I do it without much thought. B&W Magazine is more an art object than a traditional magazine. They carry few advertisements, and they are all art- or photography-related. This magazine calls itself the magazine "for collectors of fine photography."
They hold annual contests that can be seen here. If you're looking for high-quality exposure, this is the place with contests for you.
Over almost ten years, LensCulture has become one of the world's most authoritative entities in photography. They are committed to the discovery and promotion of the best photographers and seek exciting work with various photographic disciplines (documentary, fine art, nature, photojournalism, activism, street photography, sports, fashion, poetic, personal, abstract and human). Their contests offer significant benefits besides cash prizes.
To each participant that pays an entry fee, they offer the following goodies:
A submission review by a photo-industry professional
A LensCulture Portfolio Account
Opportunities for immediate exposure
Recently established, the World Photographic Cup was born as a cooperative effort by two industry heavyweights, the Federation of European Photographers and the Professional Photographers of America. The WPC's singular purpose is to "Unite photographers in a spirit of friendship and cooperation." For them, the brotherhood and sisterhood of photography is a bond that transcends language, culture, and geography. There are lots of other contests out there, but there is just one World Photographic Cup.
The World Press Photo Foundation is a major force in developing and promoting the work of visual journalists through a range of activities and initiatives that span the globe. World Press Photo's contest is, without question, the most prestigious photojournalism contest out there. The winner gets a lot of exposure, thanks to World Press Photo's involvement in breaking news. Their prize is €10,000, and they have no entry fee, but their standards are extremely high. They work to develop and promote the quality photojournalism that people deserve around the globe.
Other Contests
The 500px platform is very popular, and they constantly launch a series of quests that offer impressive prizes and help us better understand how contests work. Prizes run from cash to cool gadgets like camera bags and other stuff. Getting to experience the dynamics of contests is pretty risk-free with them, and it can also be fun because it is not a traditional "likes" contest. One of its most valuable assets is that they set up a gallery called "Inspiration" where you can get a better grasp of what curators and judges look for in submissions.
Everywhere you can find many contests that respond to the spirit of photography, and it's worth visiting this website to become aware of them. The guys at Format made a decent selection of good contests to consider for people who want to participate in this sort of thing.
The participation in photography contests is for photographers who are committed to the discipline and who have had some degree of growth, too. This should not discourage newer photographers, and participation as such can work as a goal. We can aim to participate in the coming year, for example, and to have images with a certain quality that will make our participation nurturing, even if we do not win.