Recently, I was a part of a sort of an expedition in Mariovo, a mountainous region in southern Macedonia covering an area of 1300 km2 with 30 villages, out of which we visited eight. This area is rich with history and a magnificent landscape. This camping event was intended for people who love to hike and cycle in rough terrains. Apart from my love of cycling, I went to document the villages, their architecture, and the surrounding flora.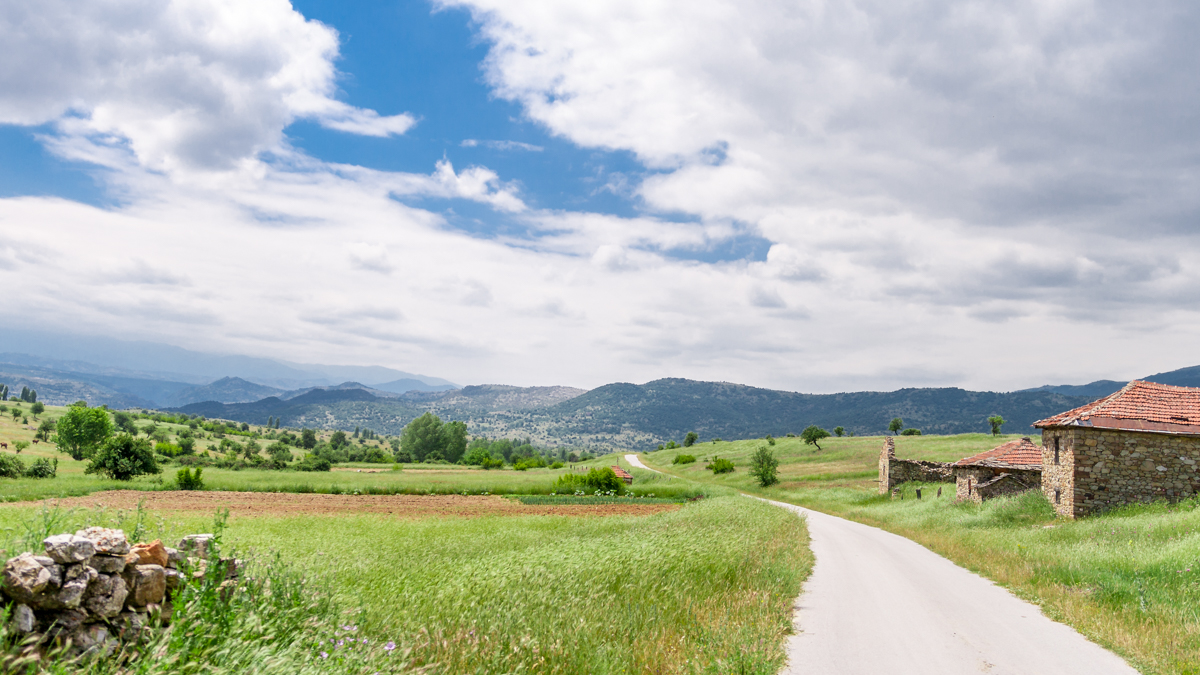 It was a tough job, to be honest, since I wasn't well prepared, physically. I successfully completed the job, even though my body's every muscle cries out with pain. I made too many mistakes in preparing for the expedition, as well as during the expedition, so I was forced to improvise more than I was comfortable with. However, this experience has taught me how to do it the right way, next time.
So how should you prepare for a photo expedition?
This is How Research Will Result in a Better Hike
Even though there was very little information available about the areas which I was documenting, there was enough to give a rough idea of what to expect. Before embarking on an expedition somewhere far from your home where you know aid is not readily accessed, it is wise to research the terrain, weather patterns, climate conditions, water-availability, cell service, and the distance you are about to take on. It is really important that you are well-versed in these factors. To illustrate: the water I brought for my 22 km trip turned out to be vastly insufficient. Luckily, my friends knew better so they took along more than enough. If it hadn't been for my friends, my situation would have gotten really bad, really fast, since the temperature felt close to 40 degrees Celsius (due to the lack of water and shade and the rocky terrain which reflects the sun and the heat).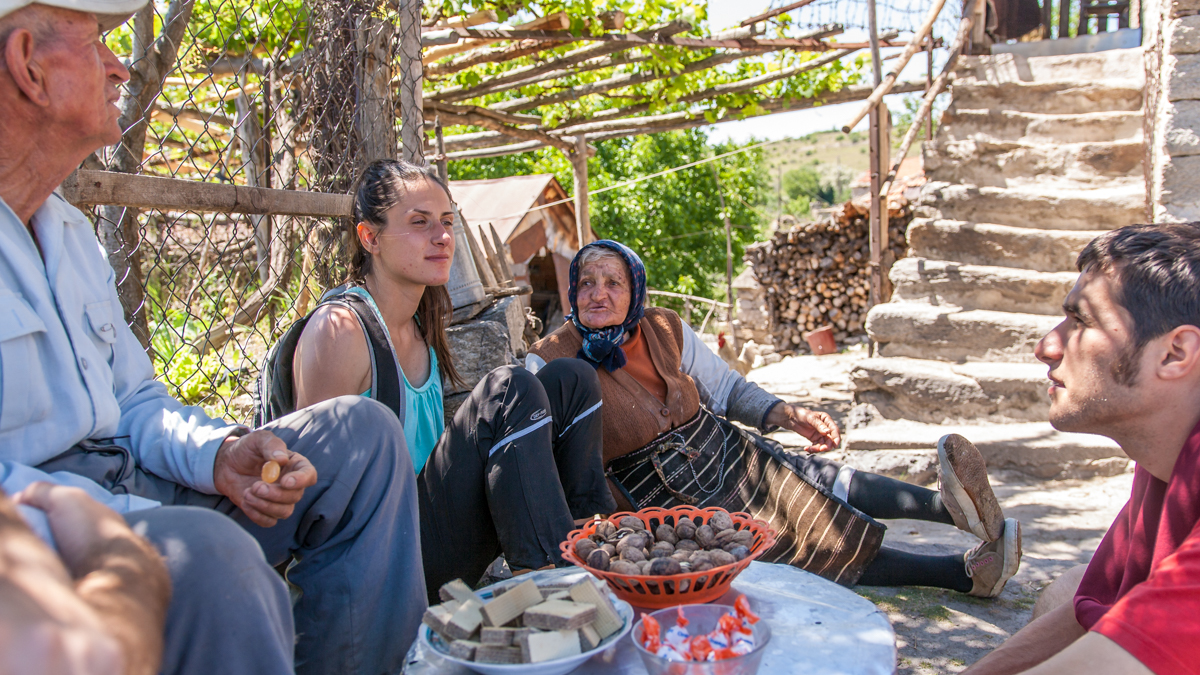 You can hire a local guide to show you the region and lead you safely throughout the expedition so that you get the most out of it. Guides often know the area better than the rest, and they could show you a great landscape that nobody has photographed so far. Additionally, guides know the local people who can share some interesting stories (as those that I heard from the locals in Mariovo). Guides also know which areas are dangerous so they will be able to advise you on how you can avoid them.
Know your Capabilities
Sadly, I haven't done a proper hike in a while, and this one of 22 km was a bit too much for me. I wouldn't have taken it on if I understood how long it would be. Actually, I understood it was 11 km, but it turned out that was just the one-way trip. I suffered for my error with massive leg pain, swollen ankles, a nasty sunburn, and heaps of other issues. The biggest issue was that while being a wreck, I still had plans to do a 38 km bicycle tour on the very next day. Luckily, the pain wasn't so bad in the morning and I was able to do the tour as intended. The moral of the story though is this: if there are a number of successive assignments which you need to complete, then overestimating your capabilities can leave you incapable of completing all the tasks. This is also important when you are out in the field of photography because sometimes you'll have to traverse rough terrain which can lead to injuries, if you aren't careful enough.
Bring the Right Gear
Depending on the area and terrain, pack the gear that is necessary for survival and which will function properly in the given conditions. From my experience, proper shoes are a must, because once your feet start feeling serious pain, you'll find that you can't move properly, and then everything else becomes a problem. Along with adequate footwear, pants are another consideration. If you are traversing through grassy terrain, there will likely be many plants with nasty thorns, so wear long trousers which cover your legs properly and can even be tightened at the bottom to prevent sneaky plants from creeping inside.
Sun-exposure is also a major issue, so have plenty of sun protection lotion with you since you'll have to reapply it every two-to-three hours, depending on the brand. Cover your head and back of the neck in order to avoid heatstroke. Heatstroke is a potentially deadly scenario if emergency medical assistance can't reach you quickly enough.
Your backpack will probably be full of camera gear, but don't make the big mistake that I did – make room for water. The people accompanying you will be carrying extra water, but it isn't fair to expect them to haul enough so that you don't have to. If the temperature is really high, you'll be going through a liter of water every 750-1000 meters. This is due to the fact that you are carrying a considerable amount of weight in the backpack including the camera gear, and the backpack itself forces you to sweat more, so you dehydrate very quickly.
Photo by Edgar Pierce
Bring a Swiss army knife (or similar multi-use tool) with the tools and accessories which are useful in a lot of situations involving troublesome run-ins with plants and local wildlife. Such a tool even comes in handy when preparing a snack. When you ride a bicycle don't forget a tire pump and a spare tire. Another pair of socks would be convenient in the event that your socks get full of spiny prickles. To spare yourself some of the burden, this additional gear can be shared with the members of the group that accompanies you.
If you don't have a guide or other individual who knows the terrain very well, the use of a map (make sure you know how to read a map properly) or GPS device is mandatory because the terrain, weather, and your own psychological state can easily disorient you, escalating the danger of the situation. Don't rely on your smartphone for GPS because the battery will run out quickly, and you'll need your phone to make contact, in case of an emergency.
And the Right Camera Gear!
I was traveling with two camera bodies, of which I ended up using only one most of the time. In my backpack, I had a Canon EOS 1000D (my trusty and reliable old chap), Sigma 18-35mm f/1.8 DC, Canon EF-S 55-250mm f/4-5.6, Macro Extension Tubes, Marumi 72mm CPL, AA battery drawer for the battery grip for my Canon body, Yongnuo 565EX II flash, and one spare battery for the Canon. Additionally, I had a Pentax K-50, with 18-55mm f/3.5 – 5.6 and 50-200 f/4-5.6. Why did I haul two camera bodies? Well, while I was waiting for the 7D mk2 to arrive, I needed a body capable of video, and I needed a second body to avoid switching lenses in case of wildlife. Therefore, the Pentax had the 50-250 mounted most of the time, while the Canon had the Sigma lens mounted all the time. Adding the weight of the tripod, notepad, and the backpack itself, the weight of my burden got up to 10 kilos. As you might imagine, that is a hefty load to be added on your back, and even though it was distributed properly, it takes a toll.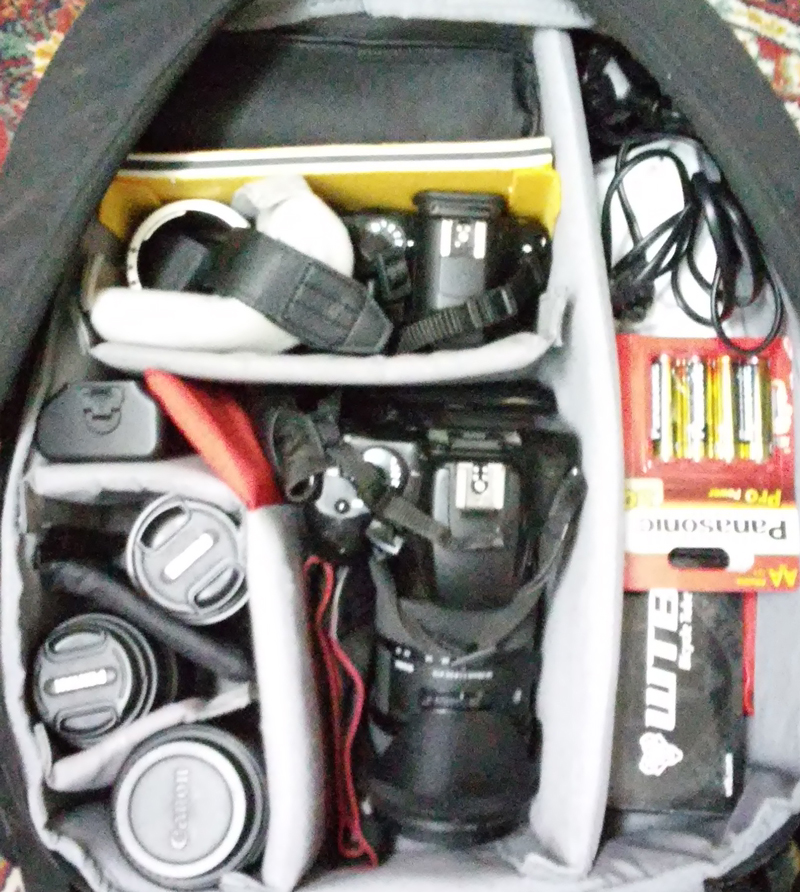 The moral of this story: make sure you don't haul any unnecessary weight in camera gear, and if possible, bring only one body. I know many photographers who bring two or even three bodies, all of different makes, and so they have to haul along duplicate lenses. For example, there are photographers who get one Canon DSLR and one Sony mirrorless, and even though the mirrorless systems are quite lightweight, the glass is hefty and it will hurt your back, eventually. So it is better to invest in one brand so that you can carry one body and no duplicate lenses. This will help you pack lighter, if you hike to photograph often.
If you are still using the regular strap that comes with the camera (or a designer replacement with the same shape) you might want to invest in something like sling straps which disperse the weight more evenly and allow you to have your camera ready at all times. If you insist on having two bodies, there are sling straps that have two camera mounts on each side of your body so the weight is properly balanced without choking you in the process.
Spare batteries, car and wall outlet chargers, spare memory cards, and waterproof tents to protect your gear in case of heavy rain are all items I recommend that you have for lengthy trips.
Organize you backpack when packing so the weight is distributed evenly on both sides, as uneven weight distribution can cause back muscles to fatigue quickly, making your hike much tougher than it usually is.
Things that you should be warned about: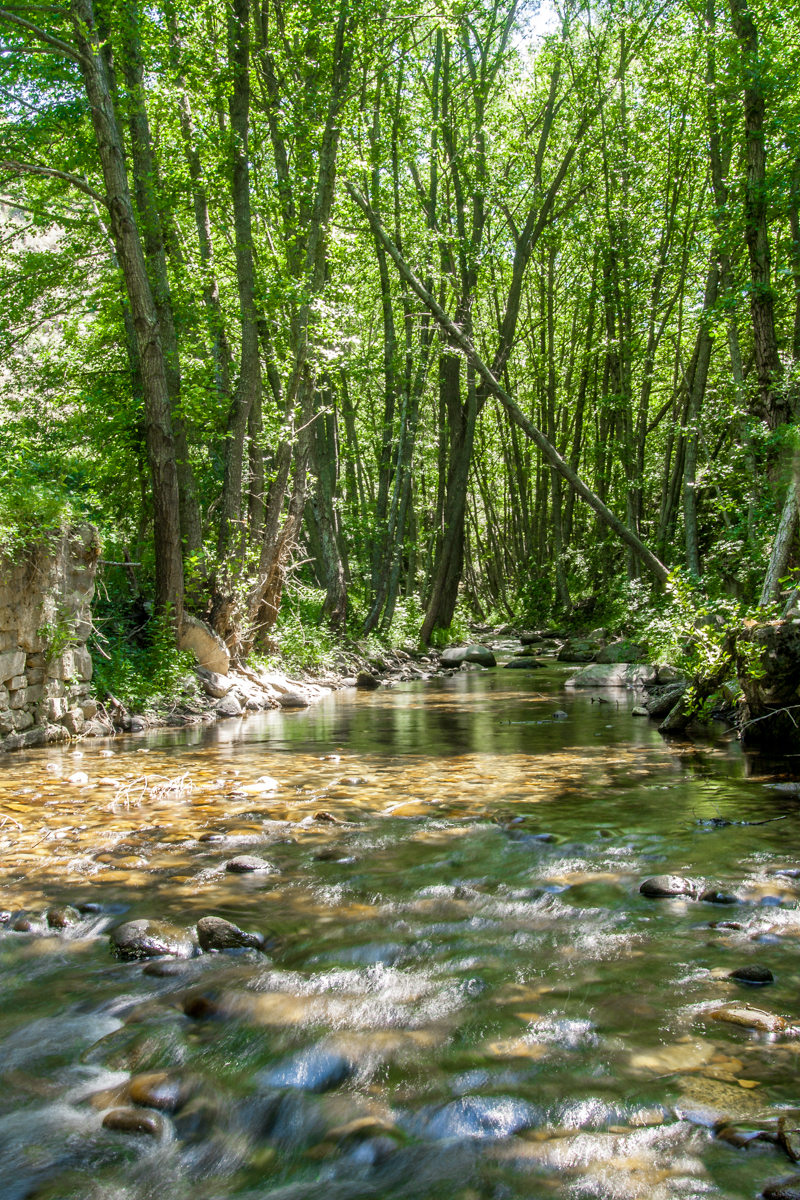 If you doubt that you can jump or successfully cross a stream of water, then you probably can't.
If you are allergic to bug bites (especially bee or wasp stings), grass, or pollen, then an expedition of this sort isn't for you.
Where there are lots of rocks and dry grass and when the sun is at its peak, be on the lookout for snakes, especially in high grass where visibility is reduced.
Insect repellents don't work as well as you think they would.
Feel a headache coming on? Find the nearest spot of shade to rest in and get hydrated. If you feel dizzy, seek medical assistance because this could signify the onset of heatstroke.
It's better to be safe than sorry when venturing into the wild. Any situation can quickly take a turn for the worse.
Always tell several people where you are going, who are you going with, along which route you will be traveling, and how long the trip should take. In the event something happens to you and you are unable to call for help, other people will be able to alert rescue services because they'll know something went wrong with your plan.
Having a spare battery pack for your mobile phone can be a life-saver.
Travel with epinephrine packs, at least two of them, if you have allergies and decided to take the trip anyway. Make sure you know how to use the epinephrine dispenser and when, and in case you don't catch the symptoms in time, make sure your companions know what to look for. Additionally, it would be nice if at least one of them knows how to use epinephrine kit.
Even though climbing high can expose you to cooler temperatures, summer temperatures can still rise up to 45 degrees Celsius, which can be really dangerous. That is why good gear and proper planning are essential. If possible, avoid traversing areas without any shade between the hours of 11 AM to 5 PM in the summer. Heatstroke can set in within an hour.
Photographing in the Wild
Since it is an expedition, you won't have the luxury of picking the ideal weather conditions, so you'll have to learn to adapt. It is wise to head out really early in the day, preferably as close to dawn as possible. You'll have more time to photograph while the sun isn't yet at its peak, so you'll have some nice angular light to work with. Once the sun reaches its peak (12 o'clock) images can get a little dull, but this doesn't mean that you can't photograph at all. A photo is better than no photo, especially if you are documenting beautiful areas, as I was.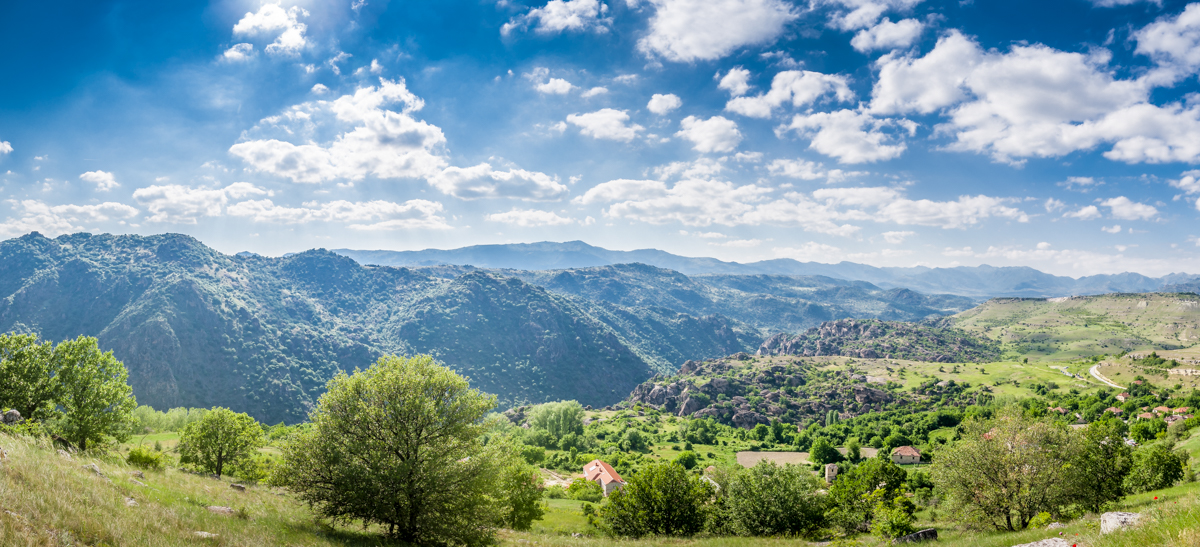 Get your panoramic game on, since you'll want to do quite a few of those as well. You may believe that a fisheye lens will do, but often even that isn't wide enough. Even if I had a fisheye, I wouldn't use it for documenting areas because of the distortion it causes. Panoramas provide a rectangular field of view, unlike the fisheye lens. So this is really a win-win for you: less weight to carry, and higher-resolution images without the fisheye distortion. Yes, it takes few seconds more to shoot, but that isn't a big issue. I'm able to snap an 8-12 picture panorama in less than ten seconds. And if I can do it, so can you.
Be on the lookout for wildlife because you can always snap a keeper with the sun behind you. It may not be the most dramatic shot of the day, but it does seem to maximize your chances of getting a sharp focus, proper light (so the subject is clearly visible), as well as the chances that you'll spot the critter in the first place.
From time to time, cast your glance to the trail behind – there might be some interesting landscapes or action happening there that you don't want to miss.
Summary
Expeditions and hikes are a tough job for a photographer. The added weight of gear and the responsibilities of handling your gear can easily make you neglect your own well-being, so make sure that you are well prepared and are accompanied by at least one experienced person. Do your job, shoot what you need to shoot. But don't forget to enjoy the trip and make the most of it!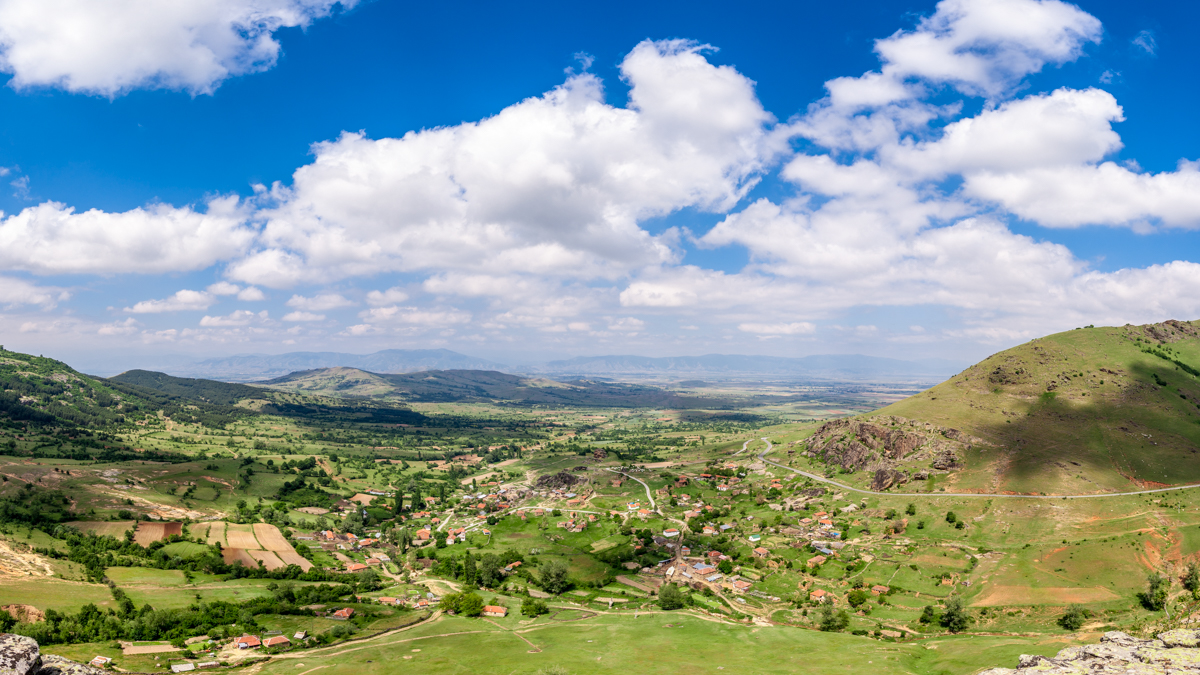 Have you had the chance to enjoy an adventure such as this? Share your experiences in the comments below. We would like to hear your story, as well!