One of the things I look forward to most when traveling to foreign countries is capturing the culture!
I see this as a highlight of being somewhere totally alien to me so that I'm able to return with genuine images I'll remember. What do I want to achieve when shooting?
Capturing local, daily life as it unfolds in front of my eyes. I want both myself and anyone looking at my photos to see that I've "been" there and got a little immersed in the culture and tried my best to document this.
Okay, let's get into some great tips to help you out for the next time you're at a street market – abroad, your very own local one or somewhere else in your country.
Photographing Street Markets – The Technical Stuff
Equipment to Use
Ideally, you don't want your gear to be too heavy – it's obvious, if you're at a market all morning, all evening or even ALL DAY, you need to keep things light.
I would either have a single zoom (17mm-50mm f/2.8) or a prime lens (like a 35mm) – bear in mind these lengths refer to a crop sensor DSLR. Essentially, keep things simple, ideally minimal equipment because you don't also want to appear too conspicuous!
A camera and a short lens, nothing fancy – you've got photographing to do, not spend time switching lenses and worrying about battery for your flash etc!
Correct Focussing
Showing intent allows the viewer to see what you're defining within your frame. If you have an idea in your head whilst approaching something – like open foods, put that idea into practice and check that it looks clear to you and the viewer what you're capturing.
Focussing correctly means you can really shoot some great details that are normally overlooked within busy street markets!
Light Source – Bump Up your ISO
When arriving at a market, one of the first things you'll notice is that they're usually covered – which means without raising your camera's ISO, you're gonna end up with some underexposed images.
Not only that, it'll probably need raising because you've got to consider avoiding camera shake in your images (i.e blurry photos) because your shutter speed is too slow (due to low light). Don't be afraid to increase your ISO higher than you normally would.
I'd personally always aim for at least 1/80 of a second – 1/100 is safer of course (no slower). But I will say this. Sometimes the shot is about you being in the right place at the right time – don't miss it, dial you ISO up super high if this one of those moments.
Shot Early or Late to Avoid Harsh Light
This comes back to light and enjoying the early morning or end-of-the-day buzz & atmosphere of the market, but also this means softer light throughout the markets. So although it may be a little darker, it does mean avoiding hard sunshine, which generally only gives glare and unwanted shadows.
Capturing the Moment – The Sale
Interact with the vendors. Get some quick chat going to engage and then they'll be aware of what you're doing. This will allow you to hang around some more and really capture the magic of bartering, exchanging, hand shaking, smiles and all sorts of emotions & body language.
Think about telling a story and what good is a set of street market photos if there's nothing captured of actually what goes on.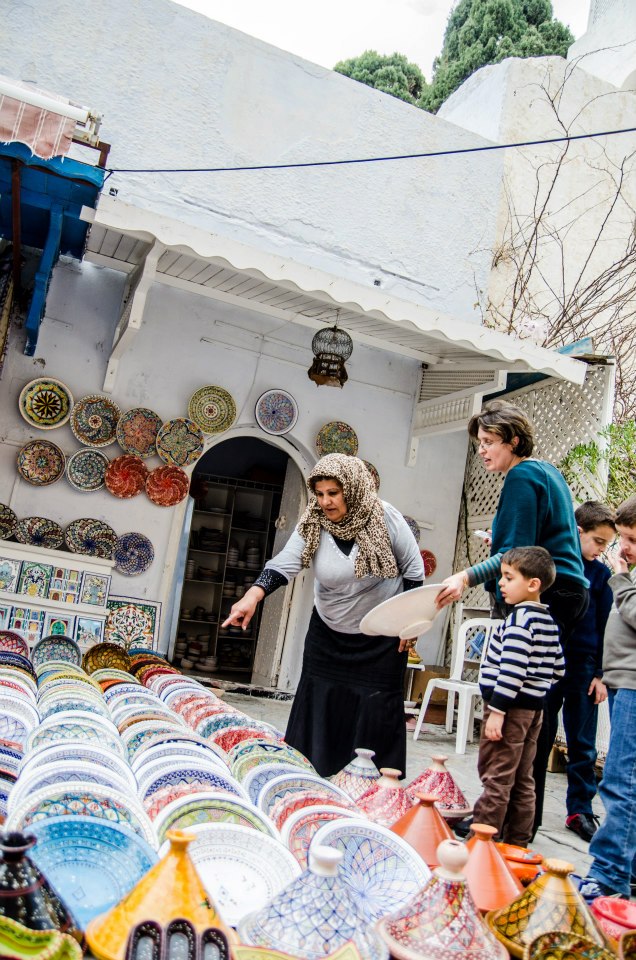 Fill your Frame
Aim to shoot either wide or close-up. The reason behind this is because you want your images to look intentional and without too many distractions – this means that you should take the photo with a clear thought in your mind about what it is you're actually focusing on.
Your Perspective – Try Different Angles
Getting shots from up high or down low, shooting from different angles and therefore mixing up your perspective is the easiest way to really create some variety on your pictures.
Treat the viewer to seeing what appears at eye-level to be just an ordinary market, but in fact, has something really curious about it.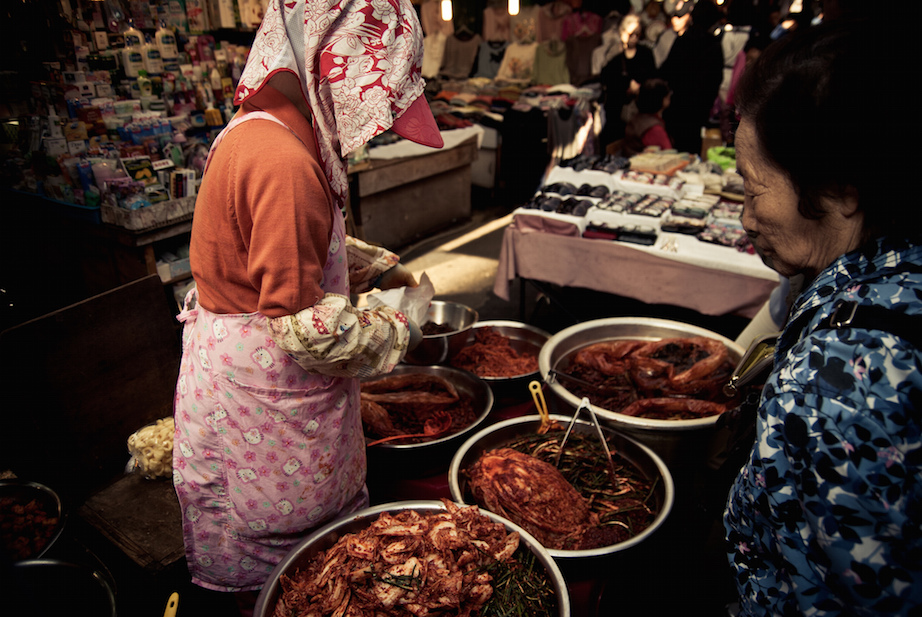 Other Really Important Stuff to Remember When Photographing Street Markets!
Weather & Time
Number one, make sure the market you intend on visiting is actually open!
After this, any weather is good weather – rain and wet can allow for some great visuals of people with umbrellas, water running and drops. Make sure you and more importantly your gear stays dry and clean!
Look Out for Bursts of Color
You'll spot this a mile off – especially in foreign countries because their markets can be quite different to what you're used to a home and see lots of amazing colors will catch our eye, so pull the camera out and see what you can do!
Things like spices, vegetables, scarves & clothing are all wonderful examples of capturing the unique beauty of street markets.
People, Expressions, Emotions and Candid Photography
When photographing street markets, take your time and feel what's going on around you – watch interactions and pay some close attention, this doesn't mean staring but just taking in the atmosphere. You might even notice some patterns of activity, allowing you to get some great shots.
Showing Some Gratitude as a Photographer
Be courteous. Some Market stall vendors really aren't keen on a photographer right in front of them, if it looks like they are uncomfortable as if they mind (or gesture if you speak different languages) and you'll pick up a clear sign pretty quick. Shake hands if it feels appropriate.
Safety – Be Aware of your Surroundings
Just keep an eye on your gear. strap your bag to you and make sure you have a cross-body strap for your camera or at the very least, your neck strap wound round your wrist! Markets are busy places and things can happen in a flash.
Keep any valuables close to your person. Wallets, smartphones etc should be securely packed away and not at all conspicuous. It's just an invitation for a rare opportunist to grab and run. So always be extra cautious.
---
Further Resources
Further Learning
To really ramp up your Lightroom knowledge and skills beyond these few tips, be sure to check out Lightroom Power User by Shotkit which will put you among the more advanced users of the program very quickly.