Time flies. Before you even realize it, a week has passed. But it's the day of the week you've all been waiting for (or so we think). It's the Wonderful Wednesday – the day we bring you awesome photography deals and freebies! This week's list contains links to some great deals on photography education, gear and software presets. But that's not all, there are some really cool freebies to grab too! We hope you like them.
Photography Education
Mitchell Kanashkevich Bundle of 4 Fabulous Guides
In this mega bundle, you'll receive 4 of award-winning photographer Mitchell Kanashkevich's best-selling photography. Being offered at a 50% discount, the 4 guides are: Understanding Post Processing, Powerful Imagery (case-study breakdowns of 15 powerful images), Seeing the Light (tips on making the most of natural light with minimal equipment), and Rabari (an insider series into travel documentary photography).
Price – $70 $35 (50% off)
The Complete Digital Photography Course
So you have purchased a DSLR camera recently but have no idea how to make the most of it? Don't worry, in this online course at Udemy by photographer Steven Riley, you will learn all the basics of photography from picture-taking techniques to understanding composition. Use the coupon code CRB765T to avail a 75% discount.
Price – $20 $5 (75%off)
Photography Gear
Case Logic DSLR Camera/Laptop Backpack SLRC-206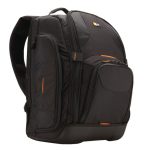 If you have been in situations where you had to decide whether to carry your laptop along in your trip because it would mean carrying an additional bag apart from your camera bag, it shouldn't happen again. This backpack comfortably accommodates your laptop as well as your photography gear. It also has a place for your tripod.
Price – $119.99 $77.99 (35% off)
Available at a fraction of the price of its first party equivalents, this external speedlight has made flash photography affordable to many. But that does not mean it sacrifices quality for low price and in fact, it is used by many professional photographers. If you haven't experienced it yet, there is no reason you should deprive yourself of the thrills of flash photography.
Price – $99.99 $69.99 (30% off)
Presets, Actions, and Texture Overlays
Enhancing Natural Light Preset Pack
A set of 12 stunning Lightroom presets, they can instantly improve the natural light in your photographs with one single click. These presets are subtle yet powerful in their work. Not too flashy or glitzy, they can beautifully transform your nature or landscape images into extraordinary.
Price – $30 $17 (43% off)
200+ Photoshop Actions from 14 Different Sets
This is a huge collection of Photoshop actions that is being offered at an astonishing price. With so many actions from different sets to choose from, you will surely find something that suits your needs. The different sets include wedding actions, vintage, winter, color pop and many others. Use coupon code BIGBANG within the next 3 days to get an additional 30% off during checkout.
Price – $243 $12 (95% off)
127 High-Resolution Texture Overlays
These texture overlays can make your images pop. From flare, light effect and rainbow flare to bubble, sparkle and bokeh texture overlays, the 127 choices can very easily tire you. With so many options at your fingertips, you have complete control over the wow-factor of your image. Use coupon code BIGBANG within the next 3 days to get an additional 30% off during checkout.
Price – $122 $10.5 (92% off)
Freebies
Short Guide to Landscape Photography
A beginner's guide aimed at helping you create beautiful images of the world around you. The guide will cover: elements of composition, leading lines, shadows and highlights, diminishing contrast, scale of known objects, use of a focal point, color temperature changes and much more.
Getting Started with Photoshop CC – Online Course
This is an introductory course on Photoshop CC that explains you everything to get you started with image editing and much more. This may not be the place for those who have already learned the ropes of Photoshop but a great place for absolute beginners.
Introduction to External Flash Photography – eBook
This is a very concise guide on external flash photography. The book is barely 9 pages long and it gets straight to the point. From using flash indoors to using bounced flash, it covers all the important areas. It has dedicated sections on explaining the use of flash outdoors and how to achieve great results.
How to Liven Up a Dull Image in Lightroom – Video + Presets
In this free video tutorial, photographer Jason Row explains how to use Adobe Lightroom to add life to a dull image. Also included are two presets (plus how to create them) for a Graduated Sky and Corrected Curves.