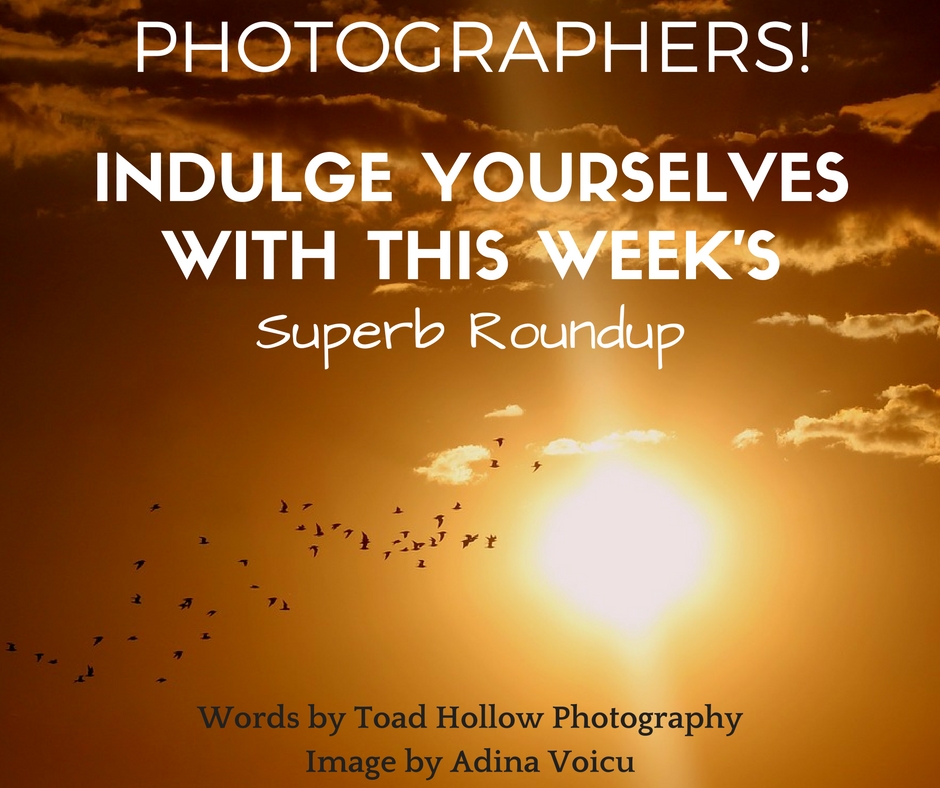 As another exciting week passes us by, we find Toad Hollow Photography looking in all corners of the internet for links to tutorials, special features and great photography to share in this weeks list. This list is composed of a hand-curated selection of sites and links by many different artists and writers working in the field today, sharing their very best work. We truly hope you enjoy checking out these links as much as the Toad did himself in bringing this list to you.
PHOTOGRAPHY TUTORIALS
5 Common Photography Myths Completely Debunked! – Jason D. Little writes a great article and shares it here on Light Stalking, discussing 5 common precepts we find in the world of photography and how they don't apply in many cases to capturing great images. The age old adage "the best camera you have is the one with you" is taken one step further by Jason as he shares insights that show you the power of breaking the rules, and the terrific results you can achieve by doing so.
Quick Tip: How to Remove Reflections in Eyeglasses with Photoshop – sometimes the simplest approach to solving a problem can truly be the best. This quick video tutorial is just over 5 minutes in length and takes you through a great technique that can be used during a session to capture the data you need to fix reflections introduced by eyeglasses.
Your Body Doesn't Lie: How to Use the Mind-Body Connection in Street Photography – this in-depth article discusses the connection between the mind/body of the photographer with the setting you are immersed in during your work. This tutorial is less technical in nature, yet is full of great insights that can really help you capture the types of candid street themed images you have always strived for.
Introduction to Landscape Photography – this is a great primer for those looking to branch out into landscape photography. Sample images are included with all the key concepts discussed, showcasing the results you can expect yourself if you apply the techniques while out on location.
The Use of Gestalt in Photography: Similarity – master photographer and teacher Joe Baraban shares some insight into the notion of similarity as expressed and found in the term Gestalt. Joe's years as a professional photographer gives him a large portfolio to draw upon, and in this post we get to enjoy a selection of his photographs the embody the term shared in the article.
OUR SPECIAL FEATURES THIS WEEK
A Shutter Speed of 1/100,000,000 s: Capturing Photos of the Atomic Bomb – advancement in technology often times is fostered by the necessity to solve specific problems using tools that do not exist at the time. This special feature briefly discusses a technique that was invented to capture the ultra-fast reactions created by bombs, and included a selection of images that reveal an aspect of physics not often seen by man before.
10 of the Weirdest Cameras Ever Made – while surely only scratching the very surface of the topic covered, this article reveals a set of cameras that are as unique as they are intriguing. Ranging from old designs to contemporary creations, this article is a fun way to pass a few minutes of time.
Jardins d'Orient à Paris – Mathias Lucas takes us along on a lovely exploration of an exhibited garden in Paris on a perfect day. This large collection of photographs focuses on the flowers and vegetation found in the garden, along with a handful of abstract type shots captured that features the details of the location and it's natural surroundings.
JUST GREAT PHOTOGRAPHY
Schwabacher's Landing Revisited – Bob Lussier brings us along to a very special place indeed, a place where landscapes take on the look of pure magic. In this composition, Bob takes advantage of the beautiful colors in the sky as they create a wonderful feel, highlighting the drama found in the incredible mountains in the distance.
Roaring Fork in Infrared – red is an important color in art, with many people believing it creates a strong anchor for images. This incredible photograph comes to us from Jim Denham, featuring an old wood cabin in an area of forest, surrounded by flaming red leaves, the effects of post-production using infrared stylings.
Brooklyn Bridge – Ryan Millier brings a cinematic feel to this composition featuring the skyline of NYC at night. Fast moving light trails work together with the twinkling lights of the city to create a highly dynamic and dramatic piece that captures the character of this world-famous landmark.
Sunrise over Haley Lake – as the sun rises over the horizon casting wonderful hues and tones across the sky, Adam Taylor is there and ready to take advantage of perfect lighting conditions. This landscape shot looks over rolling mountains that form layer upon layer as the sense of scale and depth is revealed.
The Back Alley II – this shot comes to us from Herman van den Berge who creates a strong and artistic piece that takes on a painterly look. The crisp details work flawlessly with the still waters of the canal that the homes sit beside, adding layers of interest to a shot that beckons the viewer to visit in person.
the glorious derelict – natural decay can be the perfect source of subject matter, revealing a beauty that can only be found by years of oxidization on surfaces that cannot be pristine forever without intervention. This shot from Frank King reveals one such subject, focusing on a replica of a famous ship that now sits as a burnt out hull, awaiting it's final verdict.
Bellagio Lobby – the extremely colorful lobby of the world-renown Bellagio Hotel in Las Vegas comes to our screens in this lovely image from Evan Gearing. Evan uses a very wide-angle lens in this photograph, capturing all the colors and details that reside within the incredible overhead feature that is responsible for creating a vibrant swash of color in the space.
Heflin's Store – an important historic store is carefully photographed and shared here by Mark Summerfield. The architecture of this old stone store house creates an old-world feel, highlighted by the stone that remains visible on portions of the exterior to add to the authentic heritage feel.
Dark Night – this nighttime shot of Dubai comes to us from photographer Rana Jabeen who captures this scene from ground-level. A bridge in the right part of the frame creates a perfect natural leading line into the composition with this shot, gently guiding the viewer through the picture as details emerge.
Baltimore Oriole – Wayne Beauregard shares a delightful shot of an Oriole as it sits perched on a limb on a bright and cheerful day. Wayne's photograph features great detail in the bird, sharing a glimpse of it's natural personality as it sits overlooking the lands it inhabits.
…bled XLVII.. – Lake Bled takes on completely different personalities depending on the time of day and the season. This composition of this lake comes to us from roblfc1892 roberto pavic, taking advantage of the late day's blue hour as a dusting of snow sits on the medieval monastery in the center of the lake.
Canoeing in the Rockies – Yoho National Park, British Columbia – incredible colors in the lake featured in this shot from Len Saltiel speak to the abundant natural beauty found in the Canadian Rockies. A tiny canoe paddles it's way across the still waters of the lake, gently breaking the perfect reflection in the lake as time slowly passes those who observe.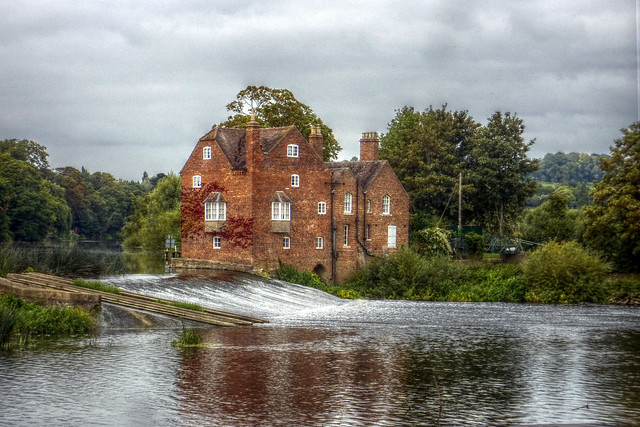 Staircase XXXIV – at first glance you may be tricked into thinking you are looking at a light bulb due to the obvious shape created, however a closer inspection reveals an interesting staircase that leads to a vanishing point heading towards the heavens themselves. Matthaeus Anton Schmid's shot is quite abstract in nature, however it also satisfies those who love naturally formed geometry and shapes in an image.
SGang Gwaay II – this black-and-white shot comes to us from Vancouver Island based photographer Ehpem, capturing a fleeting glimpse of a mortuary pole hand crafted many years ago now. As the years pass, the effects of strong west coast weather patterns slowly take effect, creating great textures in the wood as the remains of the person interred slowly return to the land they once inhabited.
Westminster at sunset – these world-famous landmarks are often shot and shared online, showcasing the old architecture and character of the city of London at it's best. In this shot from John Wright, a gorgeous sunset dances across the sky, creating the perfect color palette to accent the details of the old city itself.
Rosh Hanikra – Edith Levy shares a terrific trio of shots that feature the rock formations found on the mediterranean coast of Israel in the Western Galilee. Untold years of pounding of waves have slowly crafted out these incredible caverns, and Edith also shows us tunnels carved with purpose, finishing off the featured set of shots with additional context.
Endless Stream – Cyril Young creates and shares a very dramatic monochromatic shot in this piece, highlighting the scale and drama of the city of Shanghai in the middle of night. The panoramic format used to create this shot adds to the sense of size of the city, along with fast moving light trails that give off a feel of intense activity.
Queue ahead – Andy Hooker (LensScaper) shares a dramatic shot captured in the high mountains under a thick blanket of snow. Andy's shot features a string of climbers all connected via rope as they make their hike up the mountain face, and a result of this is a natural leading line that guides the viewer through the frame itself.
Saint Conan's Kirk – the incredible details of this old church's interior pop to life on our screens in this incredible photograph created by Ann. The textures of the stonework work with the flawless ornate woodwork to create a space with an old-world feel that in turn is perfectly documented in this image.
Grand Canyon of Yellowstone – Michael Criswell captures a true stunner of a shot with this image, showing off the dramatic beauty that is found in Yellowstone Park in the US. This shot takes us through a portion of the canyon, with massive stone walls on either side as a grouping of clouds lingers overhead for an added element of interest.
Living the Dubai dream – the vibrant city of Dubai lies far below in this night shot captured by Hashbrown26 from a highly elevated perspective. The marina sits far below, encircled by the incredibly dramatic architecture of this contemporary city as everyone scurries about chasing dreams and opportunities.
Stormy Weather: Infrared – and finally for this weeks list, we take a look at an infrared image created and shared here by Joe Farace. This shot features a bucolic building sitting near a tree as a storm broods overhead, and the effects of exploring the infrared spectrum in the shot takes advantage of this to showcase nature in a different way.