Many great photographs and posts have been made this week online in the field of photography, and Toad Hollow Photography has been busy compiling a list of the very best pieces. This weeks list contains some of the most outstanding tutorials, photography and interesting blogs as found by the Toad. We really hope you enjoy seeing some of these works as much as the Toad did in bringing them to you.
Check out the Toad's photoblog featuring Canadian landscapes and historical artifacts, and his Canadian Fine Art Photography website.
TUTORIALS
Studio Photography Insights G+ hangout – an awesome post straight from the studios of Alex Koloskov that shares the results of a series exercise from a participating group, as well as some of the great details and tips that went into making the shots. Alex puts on some great presentations and this is definitely one of them!
Quick Photo Tip: Kids and Dogs – a brief but highly informative post outlining a few simple tips and tricks on how to capture great shots of dogs and kids. Joe Baraban always delivers great posts full of useful details to help all levels of photography fans improve their craft.
Image Processing Tutorial – Mark Blundell delivers a brief but detailed tutorial post, discussing his actions and processes for creating a specific image. The image he presents to work with is really wonderful and the sharing of the steps taken to achieve these results really gives a lot of depth to the entire process, overall.
How to Choose the Right Aperture (f-stop) for Your Photograph – this brief article discusses the differences that can be realized by using differing f-stops in your photography. This is a great primer article that shares a few technical details that are accompanied by example photographs, giving the reader a really great oversight on how to use this camera setting properly.
Editing Portraits with Adobe Lightroom 4 – Part 4 in a Series – this is an in-depth tutorial on how to use Adobe Lightroom 4 for portrait post-processing. Screenshots of the application in action are coupled with sample photos showing the results as the process moves along. Doug Pruden publishes this great piece on behalf of Tyler Austin, delivering a highly informative article well worth the time to visit and read.
GREAT PHOTOGRAPHY
Treasures on the Farm – grungy, gritty and captivating are a few of the words that jump to mind when you visit Renée M. Besta's latest post featuring a shot of a forlorn and decrepit Mustang that now forms the perfect subject for photography. Incredible details, textures and tones all await the viewer, producing a wonderful piece that is a must-see shot in this weeks list.
Winter's Effort To Maintain It's Grasp – you have simply got to see this shot! This has to be one of the most dramatic and incredible winter scene photographs I have ever seen. Straight from the studio of Mike Victorino we get a winter scene that really tells a full story, a story of a lonely tree standing tall and proud in the midst of a serious snowstorm. A very beautiful photograph, well worth the time to visit and view.
Burrowing Owls of Cape Coral – oh my word, what a WONDERFUL series of photographs from Anne McKinnell! I just can't take my eyes off these incredible shots of what has to be the cutest owls I have ever seen in my life! This series is absolutely exquisite, with perfect depth of focus and compositions that really bring all the wonder and character of these little feathered friends to life for all to enjoy. If you only have time to follow up on one post in this weeks list, this has to be considered.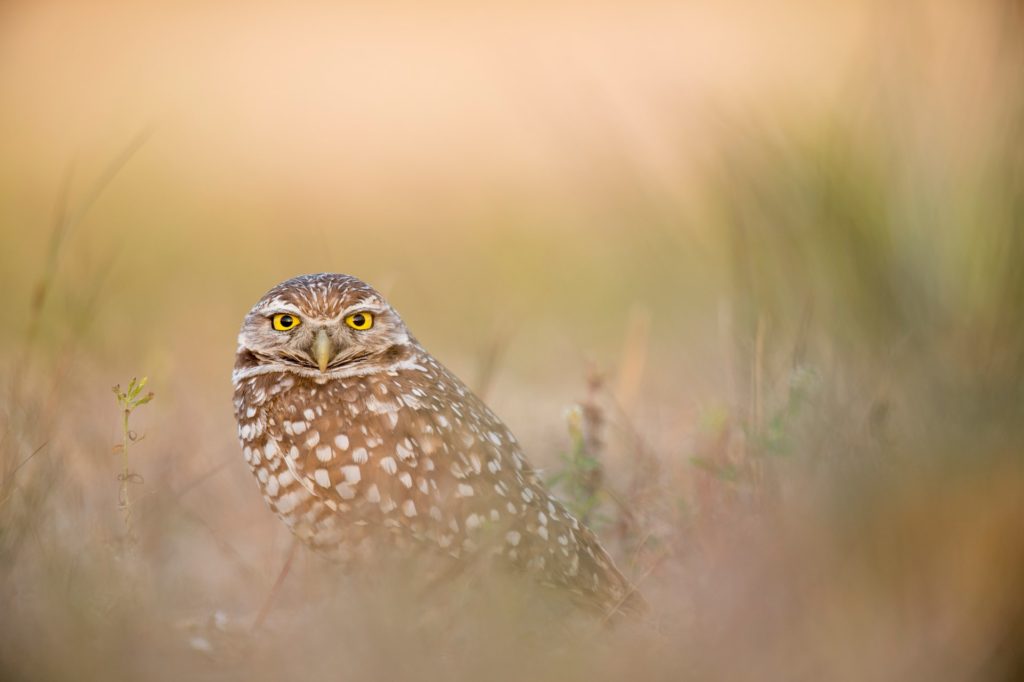 Closeup with a Chicken – just because it's a chicken doesn't mean it's not photogenic. Kristi Hines grabs a photograph of a really interesting chicken, capturing all the spirit and character that this particular bird seems to possess. A wonderful shot that is sure to delight everyone!
New Zealand Landscape Photography – Chris Gin captures the very best of New Zealand and shares those great photographs on his site. He has posted a series of images that are captivating, colorful and full of rich details. If you've never visited New Zealand before, you will most certainly want to after a visit to Chris' site!
Weekend Relaxer #8 – you'd be hard-pressed to leave this post without a big smile on your face! Chris Nitz creates a wonderful scene and shares a staged shot that has all the best elements in it: beer, Darth Vader and a basket-full of humor! Most definitely a great image and post to visit.
Grand Central Terminal – 42nd Street Exit – Buses and Taxis – there is something highly dramatic and compelling in this shot from the studio of Mark Garbowski. Mark's black-and-white work is really second to none, and his latest film based photographs have been something I've been enjoying very much.
Grey-tailed Mountain-gem Hummingbird, Costa Rica – the very pure essence of this wonderful bird is captured in this great shot from Mark Paulson. The wonderful composition produces a strong and compelling piece, sure to delight everyone who visits.
Wood Island Life-Saving Station – John Sotiriou has a totally unique and wonderful style all his own, producing pieces that are readily identifiable from his studio. This is a wonderful shot showcases a historic life-saving station off the coast of Maine. Really dramatic colors and tones are all produced and shared in this mesmerizing photograph.
The Bunker – some of my personal favorite images are compelling due to what's left to the viewers imagination as opposed to what is obviously expressed in the piece. This top drawer shot from the studio of Bob Lussier is a great example of this, presenting a view of a doorway to a military bunker which leaves the entire notion of what might be behind this door totally up to the viewer.
Ross Bay Bright – a highly dramatic black-and-white piece from Ehpem delivers a scene that really looks to be from a lost world. The great long exposure technique used to capture this shot smooths out the powerful water and gives it a bit of a foggy glow, producing a dramatic and compelling photograph.
Composite Number One – the constant craving to learn something new and produce unique pieces is something I constantly admire in great artists. In this shot from Mark Blundell we see him trying totally new techniques to create compelling shots. I love the results and think this is a great shot that everyone will enjoy.
Traffic in the Square – I love the colorful, detailed and vibrant photographs that come from the studio of Tim Stanley, and in this shot he uses traffic motion blur in combination with a great composition, architectural elements and fabulous colors and tones to deliver a strong and mesmerizing image.
I only had a few moments after work – what a fabulous and inspiring post from my friend, Jordan Oram! This fabulous shot of a pier jutting out over the BC ocean produces a strong and wonderful natural leading line in this picture, and his accompanying words really deliver a powerful message of hope and inspiration for all to enjoy.
Sittin' Pretty – Jay Taylor has really been delivering some epic wild bird shots lately, and this blog post is no different. Jay utilizes the absolutely perfect depth of focus to bring this wonderful raptor to life for all to enjoy, producing a must-see piece in this weeks list.
Two In The Water – an example of how persistence, a well trained mind in terms of composition and a beautiful view can come together in the making of a great photograph. Aaron Barlow captures and shares a seascape shot that is full of great colors and tones in the sky, which is accented by the elements naturally positioned in the foreground.
Golden Eagle – what a stunning and powerful shot from Jari Peltomäki showcasing the mighty Golden Eagle as it goes about enjoying some dinner. The rich details in both the bird and a few surrounding elements converge to deliver something compelling and wonderful.
White Crested Hornbill – a compelling and mesmerizing shot that also contains elements of darkness and moodiness is presented here by Alan Shapiro. Fabulous details as well as a wonderful expression in the bird come together in this shot, producing something that is guaranteed to delight and amaze all who pop by to visit and view.
Glowworms – never in my life have I seen anything like this before, and this speaks directly to the inherent power of photography. Chris McLennan ever so carefully captures this amazing photo of a cave spotted with these interesting creatures, using delicate light painting techniques to bring the shot to life. Absolutely amazing results here, well worth the time to visit!
An Interior – a wonderful photograph by Stephen Candler shares a view of what I believe to be the inside of a bar or restaurant. The decorations are bright and vivid, and in the far end we find some folks sitting around a table, adding a wonderful live element to the overall picture.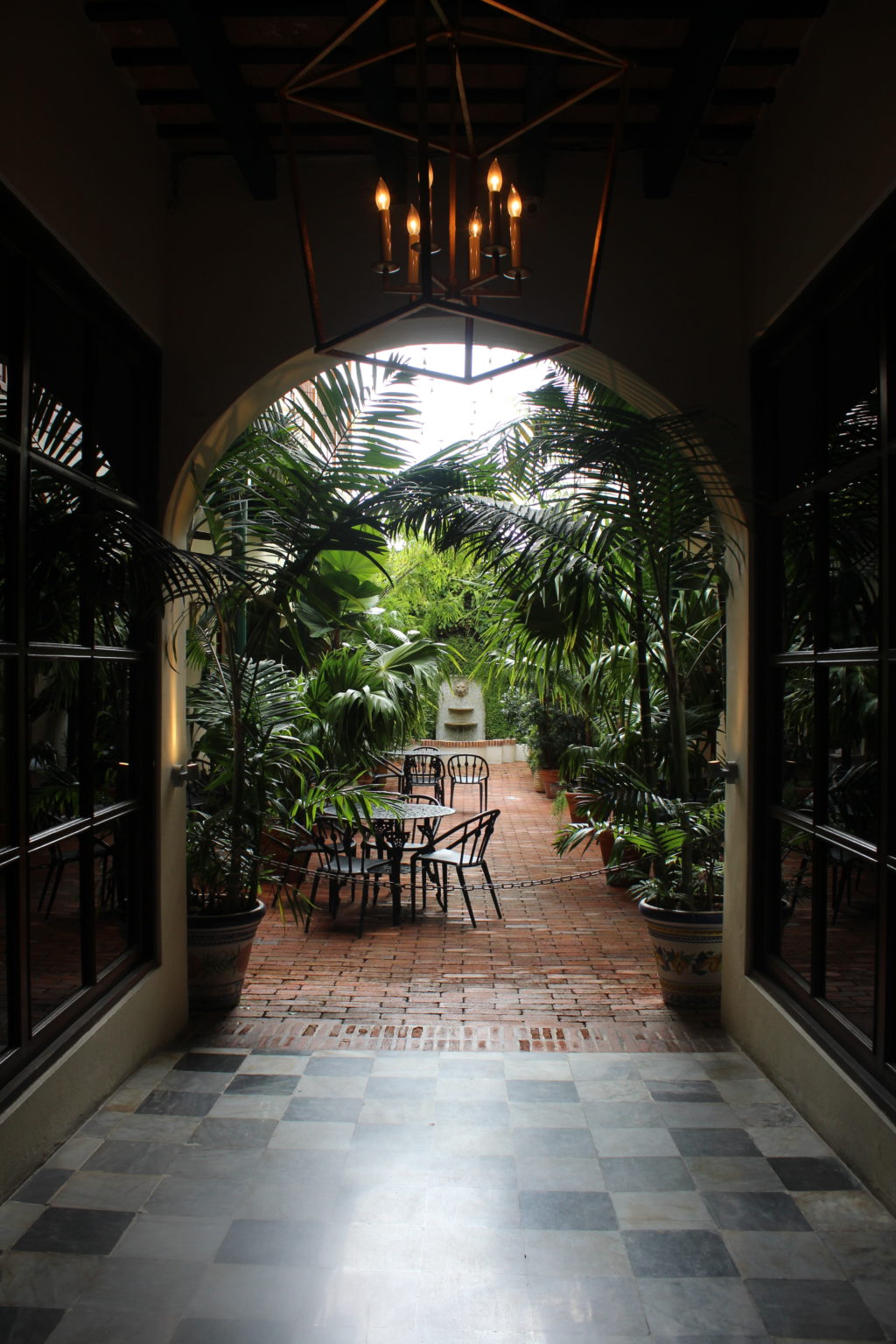 San Diego Skyline – a beautiful city skyline at night awaits the viewers in this wonderful post from Jerry Denham. This iconic California city creates the most striking nighttime pose as Jerry captures a fabulous image full of great details and colors sure to delight everyone who pops by to visit.
The Great Hall – incredible details, tones and colors all converge in this photograph to create an image that captures all the interest and details at the Mechanic's Hall, Worcester, MA. John Sotiriou continues to deliver truly special pieces that are unique, and this one is most definitely a must-see image in this weeks list.
Midnight Train 1 and 2 – trains can be romantic and they can be slightly mysterious. In this great pair of shots from the studio of Scott Hovind we get a little of both. These shots were taken at night using a very low perspective to help give a sense of scale to the images, producing a very dramatic set of shots.
Modelo Especial – as we continue to work our way through a long winter and look forward to spring and summer here in the Northern Hemisphere, pictures like this one by Steve Beal really whisk us away to a much warmer place. An exquisite depth of focus coupled with great backdrop elements really work together rather nicely to deliver an incredible shot.
Hummingbird Eye Reflection – Mark Paulson delivers a most wonderful shot in this post, featuring really incredible details as captured in the eye of a beautiful hummingbird. The crisp details are so sharp here, you'd swear you can read this little birds mind!
Christ Church Cathedral – a series of shot taken in my hometown, Victoria BC. This great series showcases one of the most incredible churches that exists here in our fair city, and these images all reveal the wonderful character and architecture that is evident in this amazing facility. This is on my list of places to photograph, and if you pop by to visit this great post you'll immediately see why.
School's Out for Winter – little historic schoolhouses can make for fabulous photography subjects, and this is one great example of this. Rachel Cohen captures a little schoolhouse right after a fresh snow. The black-and-white processing she chose to use in this image adds so much further interest to the scene, producing a romantic picture sure to delight all who pop by.
Beautiful Sunday Morning – the bright and energetic snow-covered landscape of Norway provides the perfect photography subject for Kenneth Nilsen. This wonderful HDR image shares a scene covered in fresh and beautiful snow, with a colorful house in the distance providing a visual anchor point. This is a truly beautiful picture, one that is easily imagined on the cover of a postcard from Norway.
Ponte Dei Sospiri – a wonderful bridge in Venice creates a striking element in this photograph straight from the studio of Giuseppe Sapori. A unique composition adds interest to the colorful scene, which is full of great details to take in and enjoy. This is definitely an image that delivers more to the viewer the longer you spend time taking it in.
Still a little MIA – Scott Wood has been busy working on life changes lately, and here he delivers a new image for everyone to enjoy. This shot, I believe is of his motherboard on his computer, is really wonderfully processed highlighting great colors, tones and details.
Carca va, carca viene – this post contains a series of really wonderful landscape shots as shared by our very own @astaroth here on Light Stalking. Wonderful natural artifacts are presented here as well as some of the beauty of the surrounding landscapes, producing a post that is sure to delight and amaze all who visit.
Have a Seat, Relax! – a gritty and grungy piece, straight from the studio of Erik and Kathleen Kerstenbeck. While scouting for future photography locations, Erik and Kathleen discover this old, abandoned warehouse full of interesting elements to use for photography. This dark and moody shot is perfectly composed and delivers all the drama you'd expect from such a great location.
Coney Island Black and White 2012 – Dreamland – photography can play a dual role of documenting and archiving a scene for use in the future, as well as producing a compelling image that can be enjoyed today. This is a great black-and-white photograph, by Mark Garbowski, that highlights a now closed roller rink. The composition Mark has used to capture this shot helps to create a strong sense of drama, as well as producing a feeling of a scene straight from another world.
Inside Madrid Barajas – a colorful, detailed and vibrant piece by Jim Nix showcases the architectural wonder of the inside of this grand facility. Jim carefully composes and crafts this image, producing a piece that is captivating and mesmerizing with all the best elements of an architectural study.
Turntable Blues – a dramatic black-and-white image from North Metro Photo captures an almost iconic train scene. A locomotive sitting on the turntable presents a great photo subject with all the romance and intrigue you'd expect in such a shot. Well worth the time to visit and view.
Dewdrops and Daisies – a beautiful and poignant photo from Barbara Youngleson shares an image of a daisy with water drops dangling off it's petals. Wonderfully detailed and naturally beautiful, this photograph is sure to delight and amaze everyone who pops by to visit and view.
Veteran's Park Cobra – a decommissioned Cobra helicopter presents itself as a wonderful photography subject for the lens of Curt Fleenor in this great picture. Curt employs an unique composition to help bring the scale of the chopper into focus, as well as using the background elements to bring added elements of interest into the scene.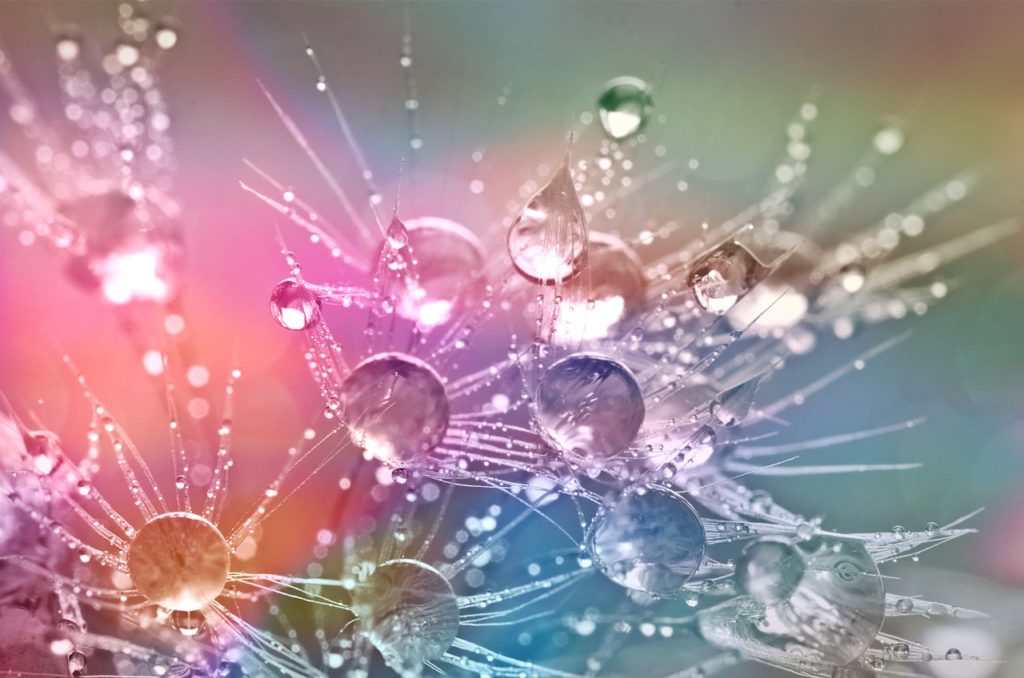 Bridge Barge – an interesting set of images from our local photographer, Ehpem, shares a scene of one of our iconic local bridges going about the process of being dismantled. The barge showcased in the images here is believed to be one of the biggest in Western Canada and the entire process of removing the old span and beginning to work on the new bridge is definitely an interesting subject to follow along.
The scalloped river – Andy Hooker (LensScaper) shares a pair of images in this post of an active river after a large snowfall. Andy carefully processes the images in two styles, one in full color and one in B&W, to present to his visitors and viewers. Personally, I love the first one with color in it, but you can view for yourself and come to your own decision.
Cougar Town….I Mean…Time – a beautiful and majestic cougar becomes the perfect subject for Edith Levy to photograph in this post. All the character and immense power inherent in this gorgeous creature are so beautifully captured to share with everyone, producing a piece that is sure to be found breathtaking by all who visit.
Reaching for the stars – nighttime photography can be mesmerizing and in this case we've got a breathtaking shot straight from the studio of Mike Olbinski. A tree stands silhouette in this scene which is then further punctuated by the incredible subject tones that emerge in the rock face on the left side of the frame. Truly wonderful work here.
Ses Illes Bledes * Es Mercadal * Menorca – what a wonderful composition, which is highlighted by the drama found in the black-and-white processing used to create this landscape vista. A calm and somewhat mesmerizing scene awaits the viewer in this great shot, straight from the studio of Tomàs Rotger.
Home Sweet Home – great textures and details are accented by the crooked lines of the decrepit buildings in this great shot from the studio of Jimi Jones. There is something of an almost fantasy aspect to the look and feel of the scene presented to Jimi here from all the elements that combine to create this special image.
Sleepy Seal – a wonderful wildlife black-and-white photograph from the studio of Aaron Barlow gives us a quick glimpse into the life of a sedentary seal. Perfect composition and timing merge in this capture to produce a compelling piece of imagery that is sure to delight and amaze all who visit.
Garden Guardian – this little amphibian sits resting in Rob Hanson's backyard, posing for this great photograph. Rob carefully and purposefully captures this fabulous photograph and leaves us some compelling words to follow, producing a must-see piece in this weeks list. Well worth the time to visit.
Red Rose – nature creates the most alluring colors and shapes at times, and this wonderful photograph from Helene Kobelnyk delivers a great example of this. A red rose is captured here using the absolutely perfect depth of focus, bringing all the beauty and color of this flower to our monitors for us all to enjoy.
Of Life and Growth – this is an fabulous post that includes both a wonderful photograph of an emerging flower and an inspiring piece of accompanying poetry. Jordan Oram combines his love of the arts and by doing so creates a top drawer piece that is sure to delight and amaze all who pop over for a visit and view.
Statues – this dark and moody monochrome image is of a statue with some great historically relevant architecture as a backdrop. Serious drama and intrigue are all to be found here, with the image leaving as much to the imagination as is expressly implied.
The 14 Dollar "Hook Up" – fourteen dollars doesn't even buy a cup of coffee anymore, but it does deliver on a promise to share a great image. Erik and Kathleen Kerstenbeck visit the Salton Sea, a strange place on our little planet, and come away with a great series of images to post and share.
Touring Corsica – a wonderful shoreline of a lake on the island of Corsica provides the most perfect subject for Len Saltiel. This breathtaking photograph is full of great tones, colors and natural details making it a must-see image in this weeks list.
Afterglow – natural lines and tones converge in this stunning image from the studio of Jason Hines. Nature produces the most incredible artwork through geometry, and in this case Jason captures and shares a wonderful photograph of this incredible natural feature.
New Yorker – the New York city skyline at night creates the perfect photography opportunity for the talented Steve Beal, and he captures and shares a colorful and detailed shot of this scene. This is one of those images that is so full of rich detail, it will engage the viewer for an extended time; definitely a must-see picture in this weeks collection.
Three Windows – textures and geometry combine in this great shot to create a wonderful and unique piece. Steven Perlmutter captures a shot of the windows of an old abandoned mill, creating an unique architectural study exposing great details; this one is sure to delight all who visit and view.
Egret Reflection – the reflection in this top drawer shot from Anne McKinnell is so smooth, you'd swear it was made with a mirror. The results are absolutely breathtaking, featuring this gorgeous bird in a way that is special and totally unique. Well worth the time to visit in this weeks list.
Elizabethton Covered Bridge – all the wonder and the romance of a beautiful covered bridge are captured in this great shot straight from the studio of Mark Summerfield. Wonderful colors and tones are accented, and the gorgeous bridge serving as a main subject is wonderfully recorded for all to enjoy.
The Beach – a profound post from the studio of Chris Maskell discusses the natural ebb and flow of life. This wonderful sentiment is accented by a beautiful photograph of a seashore. Time to grab your favorite delicious beverage, get on the sunscreen and head for the beach!
Hellingly – Gone But Not Forgotten – a famous abandoned asylum in the UK forms the basis for this great photograph from Mark Blundell. Now long gone, all that remains of this fabled and well-known place is the photographs taken by folks like Mark. This shot is really fabulous, complete with awesome textures, graffiti and a touch of exposed brick to add further interest.
Lip Licking Good! – a truly wonderful photograph from John Mead showcases a mighty tiger enjoying a moment in the sunshine. The beautiful animal is perfectly captured by John, producing a picture that is guaranteed to delight and amaze everyone who views it.
Royal Ontario Museum, Toronto – if you love geometry in pictures and vibrant colors, you will love this photograph from Ren Bostelaar. Ren's views of the city of Toronto gives the iconic city a different face to the outside world, allowing us to see things that might be overlooked or missed. This is a wonderful photograph, sure to be enjoyed by everyone who visits.
British Phone Booth – there is something slightly romantic and completely iconic in a scene that has a classic British phone booth in it. This particular booth was captured by Jimi Jones in the US, and although it may be away from it's natural habitat it's no less interesting to take in and enjoy.
Shark's Teeth – a perfect description to annotate a most wonderful photograph. The Grand Teton mountain range has to be one of the most incredible natural sites in the world, and Rick at Hansrico Photography captures a great composition of this powerful and commanding scene.
Taking Flight – we have quite a few eagles up here in the Pacific Northwest ourselves, and they always amaze and delight folks who come across them. Len Saltiel grabs a breathtaking shot of an eagle that is taking off from it's spot on the shore, producing a dramatic and compelling piece that is sure to be enjoyed by all who visit.
MountainScapes in Black and White – all the power, beauty and drama of one of the worlds most incredible mountain ranges is explored in a black-and-white series of images from LensScaper (Andy Hooker). Each image is strong enough to stand on its own, but when compiled in the series that Andy presents here, the entire collection takes on a life and meaning of its own.
Storm Drain – this black-and-white study of mother natures power and fury during a storm is wonderfully captured by local photographer Ephem. A brooding and dramatic sky overshadows the strength and power showcased in this epic image. To add further interest, in the distance the lights from houses on the shore twinkle creating a sense of tension and wonder.
Dead Calm – I love the sense of serenity that is presented in this great shot from the studio of Andy Gimino. The natural shoreline creates a wonderful natural leading line, guiding the viewer through the frame. This effect is accented by the black-and-white processing as well as one of the best reflections I've seen in a shore scene in a long time.
Family Portrait – a group of owls in the grass presents the most wonderful scene for the lens of Miguel Angel Leyva. This highly emotional photograph is perfectly composed and was taken at just the right time, creating a piece that leaves the viewer full of wonder. These little guys are seriously cute, you won't be disappointed to visit and view.
February Sunset – the most beautiful colors present themselves in the sky, compounded by instant drama delivered by dark, brooding clouds. This composition is furthered by a wonderful little home in the foreground which in turn delivers a sense of curiosity and familiarity to the setting. Helene Kobelnyk captures and shares a most intriguing and compelling shot in this post, guaranteed to delight everyone who visits to view.
Eye in the sky – an expansive city view of Pittsburgh is captured and shared in this breathtaking photograph by Dave DiCello. Chock full of great details and interesting elements, this fabulous image is guaranteed to keep the viewer engaged for quite some time taking in all the wonder that Dave has carefully composed and captured to share with everyone.
Glencoe – a stellar stone home produces a striking subject in this beautiful shot of the Scottish landscape. The natural rugged setting as captured by Heike Hameister produces a striking and mesmerizing shot sure to be enjoyed by all who visit to view.
Building Building Everywhere – New York City, NY – Tom Baker delivers an epic shot showcasing the wonderful architecture and sights of the NY city skyline. This HDR image brings all the wonderful details and elements of this iconic city to life for all to view and enjoy.
Long Eared Owl in the Long Grass – a really wonderful photograph of an owl resting in the grass. Great details are captured in this photograph by Bev, delivering an absolutely mesmerizing picture of this beautiful bird for all to enjoy.
Red-bellied Woodpecker – and His Red Belly – what a great photograph straight from the studio of Kerri Farley. This wondrous woodpecker sits at his feeder and presents the perfect subject for Kerri to shoot, bringing all the details in this gorgeous bird to life.
INTERESTING BLOGS
HDR Concert #1: In Shining Armor – this is a collaborative effort by 10 photographers who take the same set of brackets and perform their own specific style of post-processing on them. The results are really wonderful, each image can stand on it's own yet when put together in this great compendium converges to create a very special event. As a participating artist, I can honestly say this was a great experience that was a lot of fun to partake in. We hope you enjoy the results.
Partying in Rio: A Tilt-Shift Carnival Film – before you click on this link, make sure you've got 5 minutes free. In return, prepare to be utterly amazed. A photographer and musician combine forces in this great production piece to create a stop-motion film using still images all taken with a tilt-shift lens. The results are mesmerizing, to say the very least… guaranteed to amaze!
Top 10 Best Photography Podcasts – a wonderful compilation of links to great photography-related podcasts by Anne McKinnell. This is a comprehensive list containing a few sources that I had never even heard before myself. Definitely looks like I know what I'll be listening to for the week!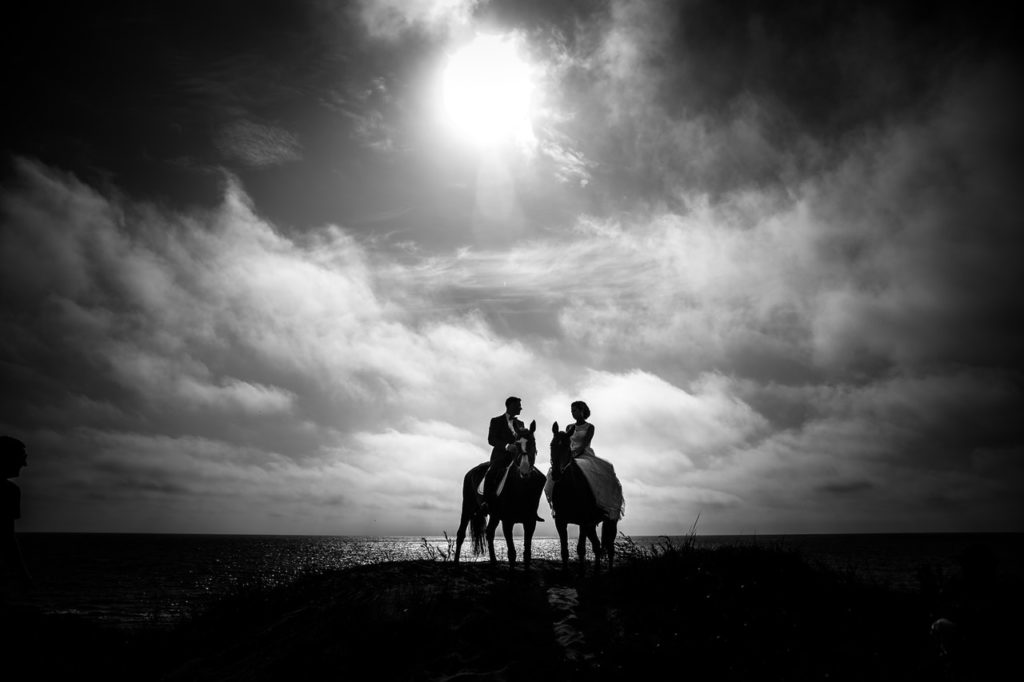 Will Pinterest sell your images? I don't think so! – Klaus Herrmann from farbspiel photography writes and shares a really interesting article on his opinion on the latest online site that is the constant source of discussion for photographers. In this post, Klaus discusses some of the points contained in their Terms of Service agreement and puts his personal take on the topic. An interesting read, well worth the time.
When I Am Not HDRing… – Blake Rudis is a man of many talents, and in this really interesting blog post he shares some of his creations using a technique referred to as compositing images. The results are very unique and compelling, and Blake shares some of his great pieces in this post.
Zhang Kechun's Photographs of The Yellow River – a profound series of images taken in China documenting the current situation of the Yellow River. Zhang Kechun photographs this incredible scape and delivers this truly stunning set of imagery.
March 2012 Desktop Wallpaper Calendar – Curt Fleenor shares a wonderful photograph of a group of ponies at rest in a wonderful meadow. Curt uses this fabulous image as the basis for a March calendar that he is distributing free for everyone to enjoy. As spring begins its approach, I can't think of a better desktop to have than this shot!
LEGO Wars Results for February 2012 – a regular feature as presented by Chris Nitz, the LEGO wars consist of several photographers producing their own interpretation of a staged scene using LEGO characters to add drama, intrigue and a lot of humor. This post is just wonderful, you'll leave with a huge smile on your face.