There is a whole lot of stuff going on in the world of photography these days. We are lucky to find here at Light Stalking that Toad Hollow Photography relentlessly searches for tutorials, special features and great photography to share with the community, and this is reflected in the hand-curated lists the Toad creates weekly.
This week's list has a great selection of articles and shots for everyone to peruse and enjoy, and we hope you enjoy checking them all out as much as the Toad did in bringing you this week's links roundup.
Tutorials
6 Practical Tips For Better Street Photography – one of my favorite things about being a part of the terrific community here at Light Stalking is the depth of knowledge that our members are willing and happy to share with the community at large. This post discusses aspects of street photography that are often overlooked in online posts, and also includes some stunning examples of how to apply the tips shared when you are out and about exploring your own environs.
I Photograph Birds in My Backyard by Setting Up Stages – for those of us striving to get into the art form of candid bird shots; this article is a great primer that is sure to give you countless ideas. This photographer carefully stages a scene to make it look natural, while at the same time it appears to attract the desired birds which pose and act out in front of the camera for some really great portraits.
The Versatility of Large Light Sources – using large light sources, particularly for portraiture, can offer a wide range of options in terms of light quality and quantity. This brief video tutorial shows us how a large modifier can produce myriad different contemporary looks for your own portraits.
How To: Avoid Strobe Mistakes, Shoot Portraits with One Flash, Photograph Concerts, and More… – for those who love to dive into video tutorials, this is a link you won't want to miss in this week's list. This post features 10 video tutorials that cover various aspects of photography ranging from off-camera lighting to double-exposures.
The Mesmerising Results of Shooting Macro Water Droplet Refractions – we have shared links to articles that discuss macro photography with water droplets, but this particular one is jaw-dropping in the images that are created, and the personal vision that drives them. There are a few tips and tricks in this article for those looking to get started with this genre, along with the expected example images that are truly captivating.
4 Effortless Post Processing Tips for Landscape Photography – this list of 4 tips contains insights into crucial post-production techniques that are simple to apply, yet they yield incredible results. The example photographs included as the points are discussed help you to visualize applying these techniques to your own shots.
How to Get Started in Conservation Photography – as we find ourselves right in amidst a period of climate change that threatens our very existence, conservation becomes a much bigger priority. This article talks about how we can use photography to further this message through the power of imagery.
Saving an Image Using Split Toning in Lightroom – Lightroom is a very powerful tool that allows us to transform images that come out of our cameras into visually compelling pieces that tell a story. This video tutorial shows us how to fully leverage the split-toning feature in Lightroom to bring an image from OK to amazing.
Special Features
Astronomy Photographer Of The Year 2019 Picks Its Shortlist – the celestial heavens create the most amazing pictures as we see in this set of shots selected for the shortlist this year by the Royal Observatory Greenwich, sponsored by Insight Investment and in association with BBC Sky at Night Magazine. These mind-blowing photographs offer the briefest of glimpses into the fabric of the universe we all call home.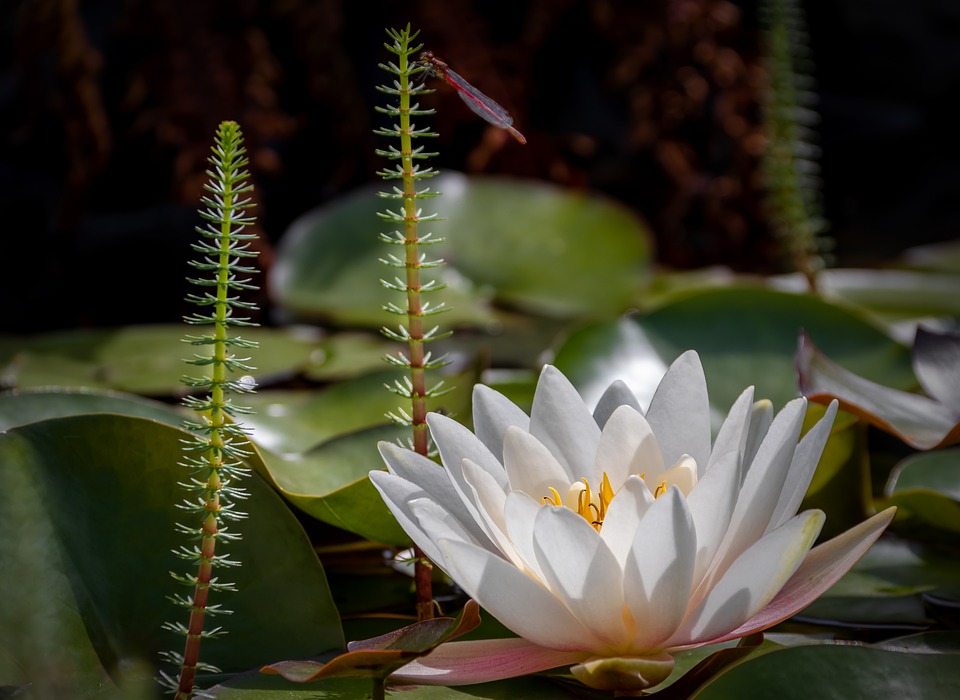 The Winning Photos of the 2019 Nat Geo Travel Photo Contest – for countless years we have counted on the people of National Geographic to take us to far and exotic locations in pictures and this year's photography contest shows us just why. This set of shots is most definitely some of the best shots I've seen this year, continuing to raise the bar for all of us who love this craft.
The Moods of Monument Valley – this feature post showcases a series of landscape shots taken in the Monument Valley region under varying conditions and seasons. These shots, when viewed as a set, reveals the many different personalities of the park, and it's inherent beauty no matter what time of year you visit.
Photographer Captures Striking Photo of Golden Gate Bridge Surrounded by Lightning – the iconic Golden Gate Bridge in San Francisco is often photographed as it is a cultural and historical landmark known world-wide. In this series we get a fresh look at the architectural wonder as a lightning storm brews all around it, adding a fantastic touch of artistic tension.
13 of the Most Popular Photos in NASA's Archive – the people who work at NASA have arguably the best camera gear in the world as they often find themselves in outer space with views of the earth and the cosmos unlike any other. This series comprises the top 13 shots they have created over the years.
This is an Asteroid Photographed from 0.4 Miles Away – um, where exactly do you have to stand to grab a shot like this? Many would say "far too close to the subject for comfort". This black-and-white shot from NASA reveals the textured surface of an asteroid, giving us a look at a mystery of the universe you wouldn't expect to see in such great detail.
Vibrant Photos Capture the Electric Energy of Tokyo at Night – prepare to be amazed at this set of shots captured in Tokyo at night that use reflections, water, environmental elements and awesome compositional techniques to really capture the essence of this terrific city. There is an extremely wide range of genre and theme to this set, yet they all come together as a cohesive collection of shots that showcase the best of the city experienced at night.
Great Photography
something minimal – Benny bulke shares a terrific black-and-white minimalistic piece with this shot that focuses on a concrete breakwater that leads out into the open waters. A small lighthouse sits perched on the end of the pier, and a long exposure creates a smooth texture on the surrounding waters to finish off this ethereal image.
Shoshine – Les Zeppelin Baran heads over to Death Valley in California where this terrific abstract was seen and carefully photographed. The natural light streaming into the scene plays with the shadows, creating great textures and depth that shows off the true scale of the landscape of the region.
Toronto Night 03 – for those of us who love cityscape themed shots, this picture of the Toronto city skyline during the blue hour is a great photograph. Evan Gearing captures the strong contemporary architectural features of the city, balanced with the lights of the suites in the buildings to create artistic tension.
Autour du moulin de Courgain (Douy) par une belle journée de printemps – as we have come to expect over the years of following Mathias Lucas, we find that his personal observations translate into powerful compositions that show off a specific location in Europe. In this post, we take an in-depth look at an old mill in France that includes terrific wide shots along with some truly stunning vignettes of details found at the facility.
Untitled – even though this shot comes to us without a title, photographer still delivers a dramatic black-and-white shot full of contrast. This shot features a lone person in a boat, barely visible in the thick mist as they make their way down the still waterway they are traversing.
Gentoo Penguin – Ron Niebrugge brings us along as he explores the Falkland Islands where a community of really fascinating penguins live. This tight frame of a portrait of a penguin waddling its way towards the camera is a compelling shot that reveals a bit of the personality and spirit of these amazing animals in their natural habitats.
Bokod – this great shot features two strong compositional elements, one being great colors in the sky, and the other being compelling leading lines created by wooden walkways that lead out to tiny homes perched on pilings. A slightly long exposure was used to capture this shot to add the effect of silky smooth waters to accent the moody feel of the photograph.
Rotunda Town Hall, USA – Obsidian Urbex Photography takes us on a brief urbex exploration of a town hall built in the 1920s that never appears to have been in service as a town hall. Abandoned since the 1990s this beautiful building is slowly falling into a state of disrepair due to neglect.
the Norman storm – Jean-Luc Vanbeselaere creates a stunning and dramatic piece with this shot that finds us looking down a concrete breakwater as huge waves crash relentlessly against the lighthouse at the end. Thick, moody clouds linger overhead to deliver the perfect finishing touch with a brooding sky.
Saltbox Barn – Moscow, Idaho – Len Saltiel takes an elevated perspective to capture this shot of the rolling hills of the famous Palouse region in the northwestern area of the United States. This shot also features a wonderful red barn in the middle of the frame, acting as a splash of vibrant color and an anchor for the frame.
Just another staircase – terrific lines and geometry merge in this shot looking upward through a helical staircase by Christophe Staelens. This picture is processed as a black-and-white to really bring out all the drama of the shapes explored, and as such the entire shot takes on a bit of an abstract look.
Red Hawk – this bucolic shot comes to us from Bob Lussier who visited a farm where a resident horse appears to have posed for him just perfectly. This shot of the horse features it looking out the stall door, which itself is painted in green and is slightly weathered for a dash of rural character.
Burning Heaven – incredible oranges in the sky hang just below a layer of storm clouds as the landscape below defines the overall feel of the scene. Francesco Salandin anchors this shot with a tiny church on the horizon to add an element that draws the viewer right into the frame.
a little story about observing – Diane Schuller shares some insights to accompany a set of photographs she has taken during times she was observing her world with her camera. These shots all feature different subjects, however, they wind together in a thread of commonality that can only be expressed through the artistic vision of a gifted artist.
Baby Fox – Roeselien Raimond captures a lovely shot of a tiny baby fox curled up looking off to frame right as if something interesting is going on. The beautiful colors and hues from the natural light add a great sense of warmth to the whole picture, adding to the sense of cuteness the tiny little fox brings to our screens.