As another week passes by, we find that Toad Hollow Photography has been looking in all corners of the internet for interesting links to share here with everyone. This week's list of links includes tutorials, special features and great photography from a wide variety of artists and writers working in the field today. We hope you enjoy this week's hand-selected list of links from the Toad as much as he did bringing this article to you.
TUTORIALS

5 Street Photography Rules You Shouldn't Feel Bad About Ignoring – there are as many opinions on what "makes for street photography" as there are photographers practising this particular genre. This great article posted here on Light Stalking talks about some of the fundamental rules that seem to have staying power in terms of personal opinions, and why these rules are actually just guidelines.
Try These 5 Creative Tips & Tricks for Shooting Awesome Photographs of Water – learn how to add water in a variety of ways to your photography workflow, with some really great results. This short article leads to a video tutorial that covers the basic concepts and gives you some great insights on how to include this in your own creative workflow.
8 Lights Perfect for Off-Camera Flash Use by Beginners and Pros – this post covers a variety of off-camera lights that are perfect for photographers who are just starting down the path of strobes and speedlights all the way up to seasoned pros. This list covers some of the better-known lighting setups ranging from least expensive up to the Profoto line.
How I photographed a Kawasaki ZX-12R with light painting and compositing – automotive photography is a specific genre that's very close to my heart personally, as we do a lot of this type of work for our valued clients who own and love their collectable and exotic cars. This short tutorial briefly walks you through a technique we use often in our practice and shows you step by step how to achieve a great unique look.
Photography Cheat Sheet: Using Lines to Evoke Emotions – the topic of lines in photography as compositional elements are one that ranges from the mundane to the extremely exotic, as we see in this article that covers this topic. This article includes an interesting pictograph that covers various types of leading lines, covering the entire range of thoughts and emotions these considerations can create in imagery.
Here's How to Use Long Exposures During the Day for Epic Landscape Photographs – it is totally possible to capture compelling long exposure photographs during the day if you use the right equipment and settings on your camera. This short video tutorial takes you through key methods that will allow you to do just this, and with wonderful results.
Photography Cheat Sheet: Memorize These Night Photography Settings – just like with any genre or style of photography, there are key camera settings that are tried-and-true. This post covers some of the typical ISO, aperture and shutter speed settings you can use in a variety of situations at night.
Going Back to the Basics and Learning to Recognize Good Light – with so much great gear out there, and countless articles on how to go about complex setups and on-set executions to create great cinematic shots, it's nice to also find that some photographers are going back and focusing on simply recognizing and using great light. This short video tutorial will cover some fundamentals in this area that are interesting to photographers from all genres.
How to Remove Chromatic Aberration in Adobe Photoshop – removing chromatic aberrations during post-production often makes a key difference in how the picture looks overall when completed. This tutorial takes you through one method of doing this in Photoshop with pretty good results. There are other ways, as well, that warrant looking into so you have the best technique available to you that works for your photographs and particular style.
Five Quick Tips for Easier and Better Street Photography – shooting candids in the streets of our favorite cities takes on its own set of challenges when it comes to getting great shots. This article includes some basic tips and tricks and is accompanied by a short video tutorial to take a more in-depth look at this genre.
50 Tutorials for Amazing Landscape Photography – you'll definitely want to be sure you've got a solid block of time set out for yourself before diving into this article that includes a large collection of links that lead out to an amazing collection of tutorials on landscape photography.
How to Capture a Stylish Smoke Photograph – smoke creates hazy ethereal wisps that are perfect for abstract type shots of it flowing naturally in the air that it resides in. This short tutorial takes you through a very simple and straightforward setup that can create some great images. A bit of the post-production is included here as well that shows you how to adjust the color of the smoke and clean up small artefacts.
SPECIAL FEATURES

Stunning images show amazing power of mother nature with awe-inspiring landscapes – this collection of award-winning shots was curated from a submission list that came in from 152 countries counting over 120,000 entries. This set covers a great variety of nature-themed photographs from all genres and corners of the world.
These cinematic photographs will transport you to magical scenes of rural Asia – for those who have a distinct love for unusual images that take us to faraway places not normally seen by the masses, this incredible post and interview will be one you won't want to miss in this weeks list. This selection of shots is carefully sympathetic to the setting and lighting found at the locations, each telling a wonderful story on a visual palette.
'Dead Space': Photographer captures Hong Kong's dense hillside cemeteries – while this may be considered an unusual subject for a photography study, the pictures captured and expressed in this collection are profound. In this feature set, it's not just the nature of the gravesites that are profound, it's how they are juxtaposed against the living that goes on about their lives all around them.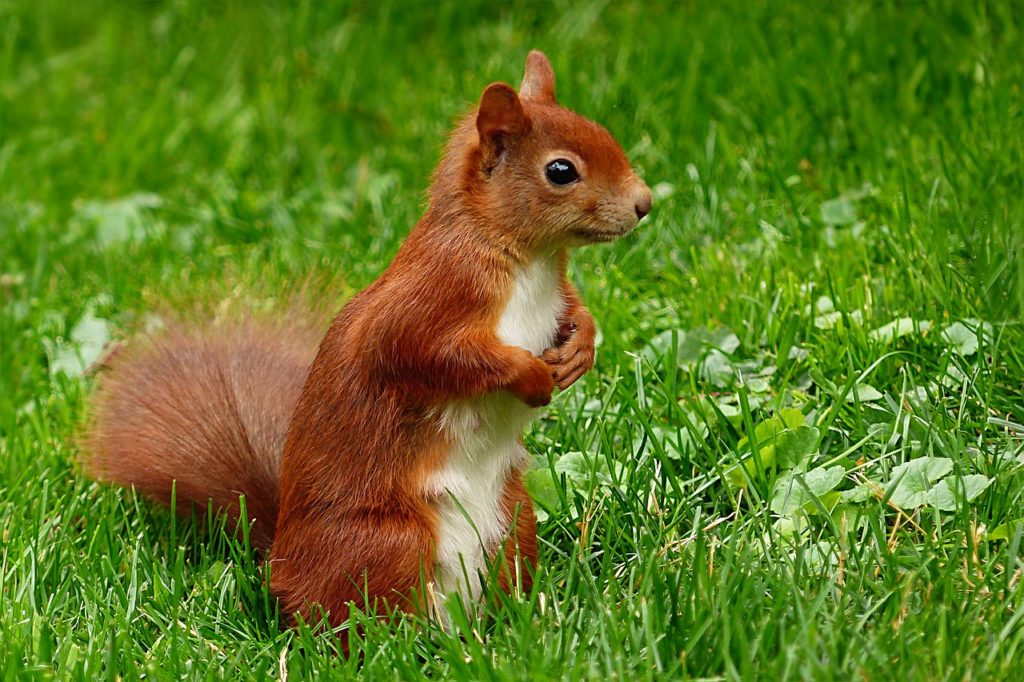 Exploring London's abandoned underground stations – there is something strongly alluring about abandoned and forgotten places, especially those places that once saw teeming throngs of people making their way through the spaces. This special feature takes us deep underground to check out the underground world that has long been forgotten by most, and the walls that remain hold the stories of those who once travelled by here like a sentinel.
GREAT PHOTOGRAPHY

the bridge – Daniel Metz delivers a very unique shot with this photograph captured in China that features an unusual bridge against a backdrop of architecturally fascinating homes and buildings. A thin fog covers the scene as people make their way across this structure, adding to the great feel of the image.
Mendenhall Glacier – one of my favorite aspects of photography is the ability to see places and things in faraway locations that I wouldn't normally be able to see. This beautiful landscape shot from Ron Niebrugge shares the vista found in Alaska as colorful purple flowers cover a meadow that frames majestic mountains in the distance.
the door – a wonderful natural rock formation creates a frame out into the ocean in this beautiful image from Georg Scharf. A terrific sunburst feature is notable in this shot, created by the narrow aperture and long exposure that also turns the roiling waters into a great texture for added interest.
Weber House Revisited – Colton, Washington – a vibrant green landscape creates the perfect setting for a long-abandoned farmhouse that is well-known to photographers who visit this area in the Pacific Northwest region of the United States. There is a strong sense of a bygone time when you see this house, as the people who once lived here likely endured pretty challenging conditions to create the life they loved while living in this gorgeous part of the world.
A little angry – the Bald Eagle is well known for its serious perception of the world it inhabits, as we see in this incredible portrait from Robert Didierjean. This shot does a terrific job of highlighting the character and spirit these beautiful raptors exude, highlighting this with great detail in its face from this tight composition.
Star Trails over Turtle Lake – Edith Levy captures a 15-minute exposure during the night that showcases the dynamic nature of the evening sky as the stars make their nightly journey across the horizon. A patch of trees across the lake from the spot the shot was taken is gently bathed in golden light that comes from the buildings across from it, adding a great touch to the image.
Sun Rays Over Tuscany – the rolling hills of the Tuscany landscape are second-to-none for photographers, revealing different aspects of this beautiful part of the world in each season. This shot from Iurie Belegurschi uses a road as a leading line that guides us into the frame where a terrific sense of depth is revealed as you look deeper into the picture.
Ben Venue Plantation House – Mark Summerfield shares a pair of great shots that feature a plantation home originally built around the mid-1800s using red brick as the prime construction material. Mark includes some great historical information with the image, adding great context to the post.
Stormy Skies – storm chasers are a breed all onto their own, often facing great personal danger as monolithic storms march their way relentlessly across the landscape they are photographing. Sometimes these storms can take on a life of their own, showing us exactly why nature is in charge. This shot from Roger Hill features one such storm that was captured in Kansas.
Tabernacle Baptist Church, USA – Obsidian Urbex Photography shares a compelling pair of images of a long-abandoned and highly decayed church that was built in the early part of the 1900s. There is an interesting story that goes along with these two shots that conveys a sense of history to go along with the study of spaces that were once cherished by the congregation but today are an example of a past now lost.
1852: A Space Odyssey – this monochromatic piece was captured inside a museum in London by Brett Gasser. There is a deep reflection in the foreground, presumably created by a polished floor surface, that creates a strong emotional factor in this photograph.
A Barn In IR – over the years that I have been following Scott Wood, he periodically posts intriguing shots that were captured in the infrared spectrum that I really enjoy. This particular shot is of an old barn nestled in a bucolic setting with tons of rich character.
その先の向こう… – I've seen several photographs taken at this temple in Japan before, using the red posts a line the pathway as a strong leading line. Isao Yuuki captures a great perspective of this feature and uses a cinematic post-production technique to bring out all the raw artistic tension found in the setting here.
Woodstock – Bob Lussier takes to the air with his drone in this shot, featuring a scene of a town that sits among lush green rolling hills in the United States. The perspective offered by drones creates a very unique view of our world that can only be seen from the air.