We've had another terrific week in the world of photography, with photographs and posts being shared by a large variety of writers and artists from all over the world. In this weeks list of hand-curated links we find tutorials, special features and great photography to learn from and enjoy, all brought to us by some of the best people working in the field today. We really hope you enjoy checking out this weeks list as much as the Toad did in bringing it to you.
Tutorials
8 Comprehensive Tips for Photographing Christmas Lights – with the holiday season upon us, many photographers start to think about capturing those iconic holiday season shots that almost always include trees all lit up or portraits of friends and family in fun settings. This timely in-depth guide takes us through a set of great tips on how to get the most out of this type of photography, and the article also includes some stunning examples.
Here's How to Shoot Stunning Landscape Photos as Light Changes Throughout the Day – shooting landscapes at any time of day takes a keen understanding of the lighting conditions present, and how best to take advantage of what you have available. This terrific short video tutorial features a renowned photographer for National Geographic who takes the time to give us some fantastic insights.
All You Need To Know About Aperture – taking control of your aperture setting is much more than simply creating the desired depth-of-focus for your shot. This in-depth article takes us through some of the simpler concepts and then leads out into some of the more complex issues in terms of aperture, giving us all a deep understanding of how to take full control of this aspect of the exposure triangle.
Photography Cheat Sheet: Bokeh Tips for Festive Holiday Photos – this article covers a similar topic as the one covered above, but this one focuses on tips and tricks for using holiday-themed lights as a canvas that twinkles with terrific bokeh. This can be a great technique to use for stunning portraits or still life scenes.
Breaking Down Composition in Landscape Photography – this 18-minute video tutorial takes us through the concept of proper compositional techniques, particularly for landscape shots. By taking an in-depth look at the composition and lighting of a selection of images, we get to learn a little more on how best to capture those iconic landscape shots we all strive for.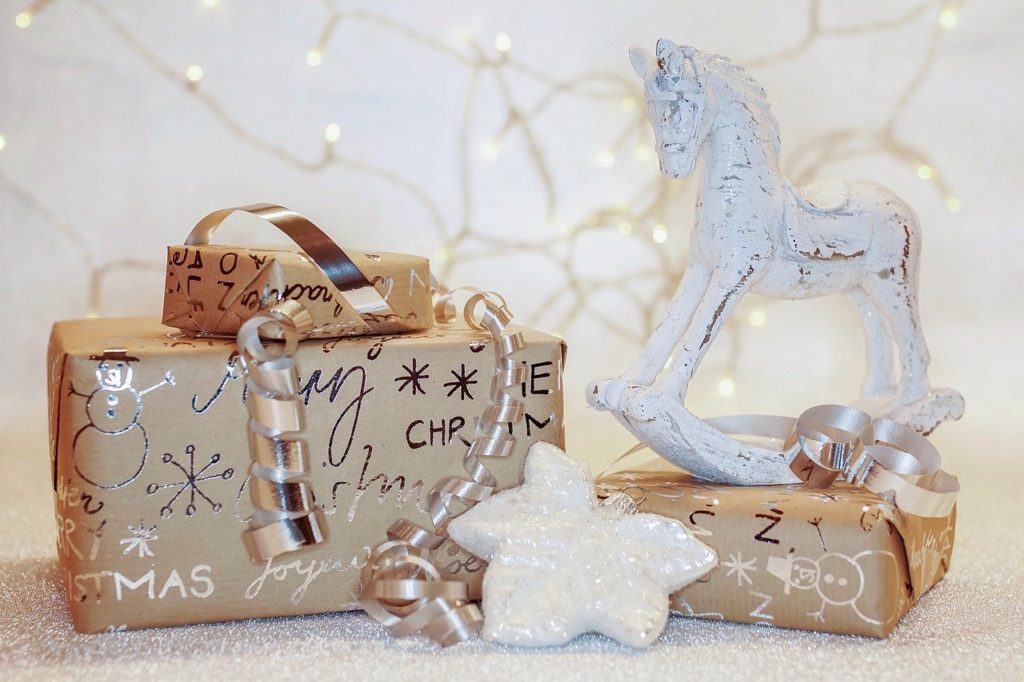 How to Shoot UV 'Liquid Flow' Photos – explore an exciting spectrum of light in this tutorial that walks us through how to set up and shoot flowing liquid themed UV images. This tutorial covers the key aspects you need to know to get started in this interesting realm of photography, and also includes some very abstract looking shots created with the techniques discussed.
How to Choose Flattering Light for Your Client – this is one of the best guides I have seen in quite a while that walks us through the various types of light you can use in portraiture, along with each type's benefits for specific subjects. Sample shots are included with each technique that shows you how the light falls around the subject, and how each type produces a different quality of light.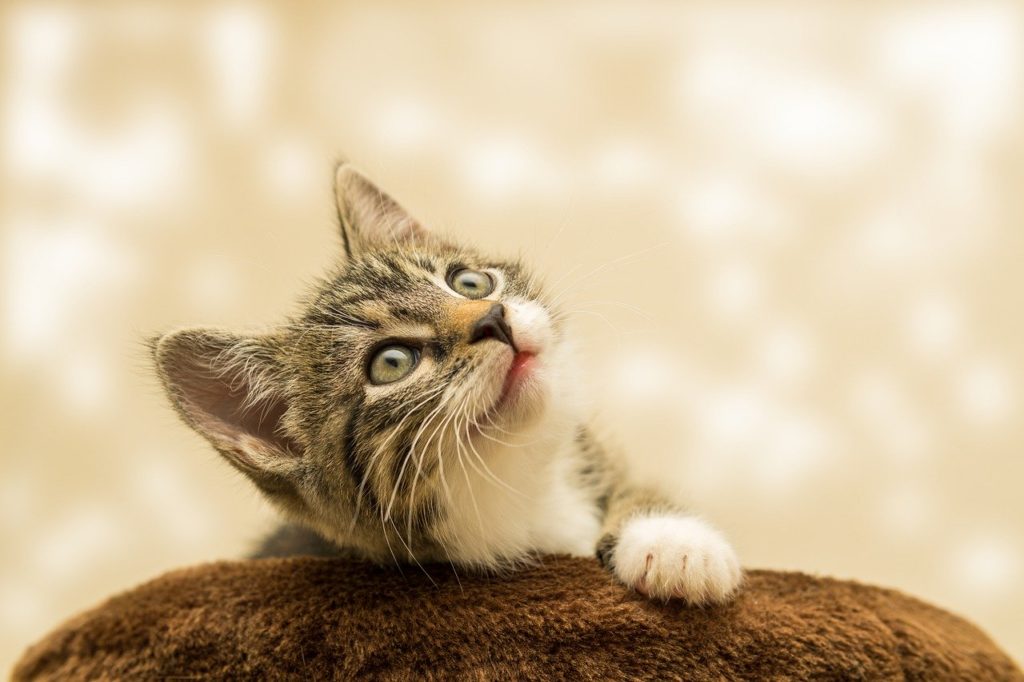 Eight Tips to Improve Your Urban Lifestyle Photography – urban lifestyle pictures are a newer genre of photography that is quite contemporary, and if done well can bring the viewer into the frame through the use of composition and ambient lighting. This great guide is a short video that shows us how to really get the most out of this style with our own images.
How to remove the effects of twilight from your planetary astrophotos – for those who are into astrophotography, shooting at twilight has some advantages in terms of exposure, however, it also can introduce unwanted effects in the image. This tutorial shows us how to use PaintShopPro to minimize this issue, however, the same techniques are easily done using Photoshop for those who prefer this tool.
Insect macro photography tips – getting an insect to sit still for a portrait is a skill of its own, but as anyone who has tried their hand at insect macro photography, there is so much more. This brief article will be of interest to those looking to get started in this type of photography, and the post includes some fantastic pictures along with each point to illustrate the core discussion.
One Click to Better Black and Whites – the process of converting to black-and-white has as many opinions to be found as there are photographers shooting and delivering monochromatic photographs. This article shows us a fairly easy way to do the conversion with maximum impact and minimum fuss.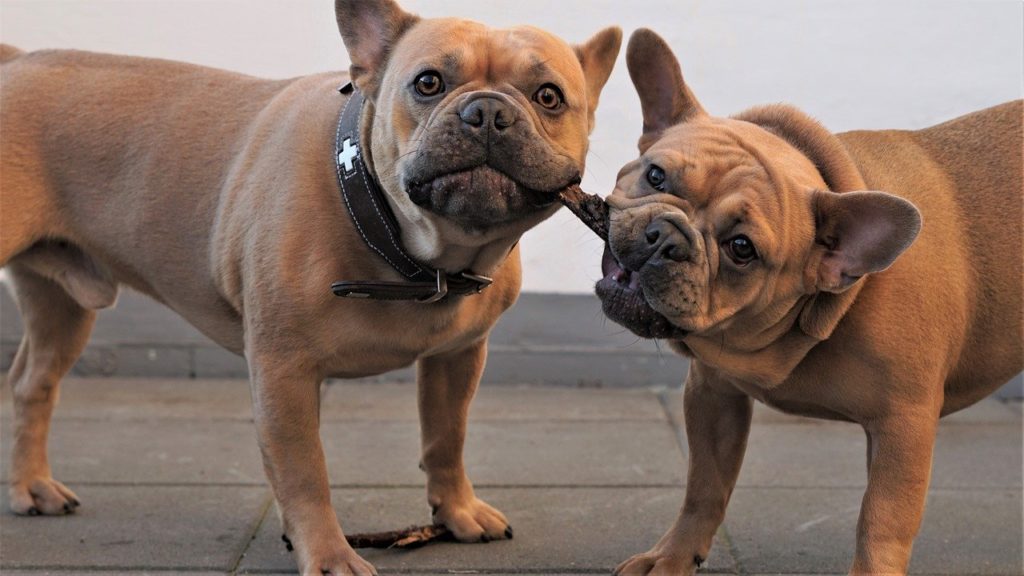 Getting Started in Infrared Photography – even though the title would make you believe this is a primer article, it goes into far greater depth than you would expect. The article starts with a discussion on the physics of IR lightwaves and then proceeds into how to become fully immersed in this fun type of photography.
Tips for Photographing Theater Performances – shooting in a theatre environment creates challenges that aren't typically found in other types of photography. This terrific article walks us through the thoughts and settings used by a photographer who is quite active in this field. Sample shots are included along the way to help you visualize results that can be achieved with the techniques explored.
Special Features
25 People's Choice Photos for Wildlife Photographer of the Year 2019 – once again we discover wonderful and new images thanks to the hard work and dedication of photographers participating in various annual contests. This list features some epic shots of wildlife in various activities as they live in their natural habitats.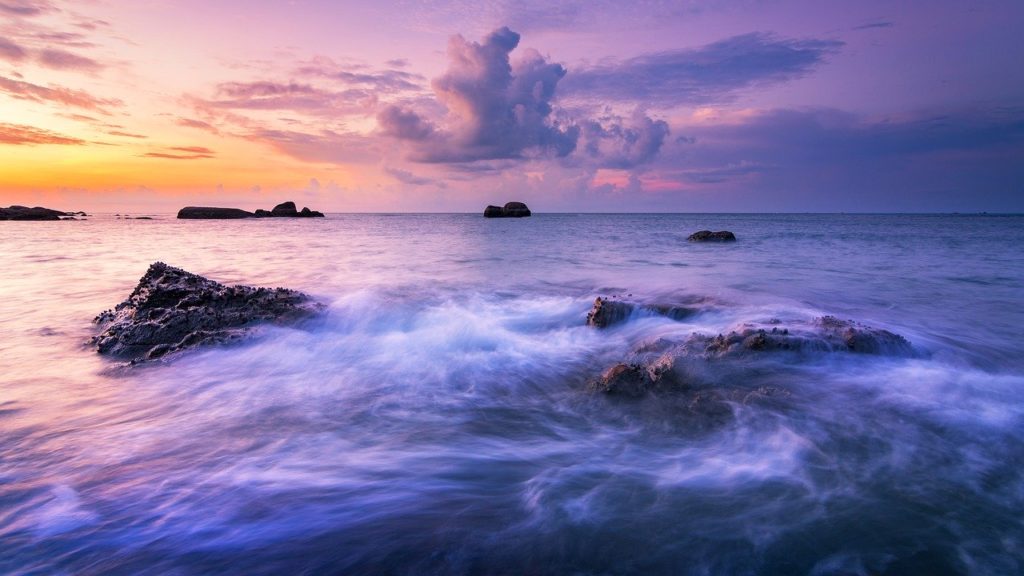 The World's Largest Freshwater Lake Becomes a Magical Landscape in Photographs by Kristina Makeeva – journey to another planet and enjoy a great set of conceptual images captured at the largest freshwater lake in the world by volume, located in Russia. These themed shots are amazing to take in as Kristina blends people in sympathetic costumes against the amazing backdrop of the locale.
A photographer captured the exact moment a squirrel flew across the water with a walnut in its mouth – some photographs are a pure delight the moment they are seen, as we find here in this amazing series of shots of a rather cute squirrel going about its day. The key shot is featured at the top of the article, and as you carry on through the piece you will find others that are equally as heartwarming and interesting for those who love wildlife images.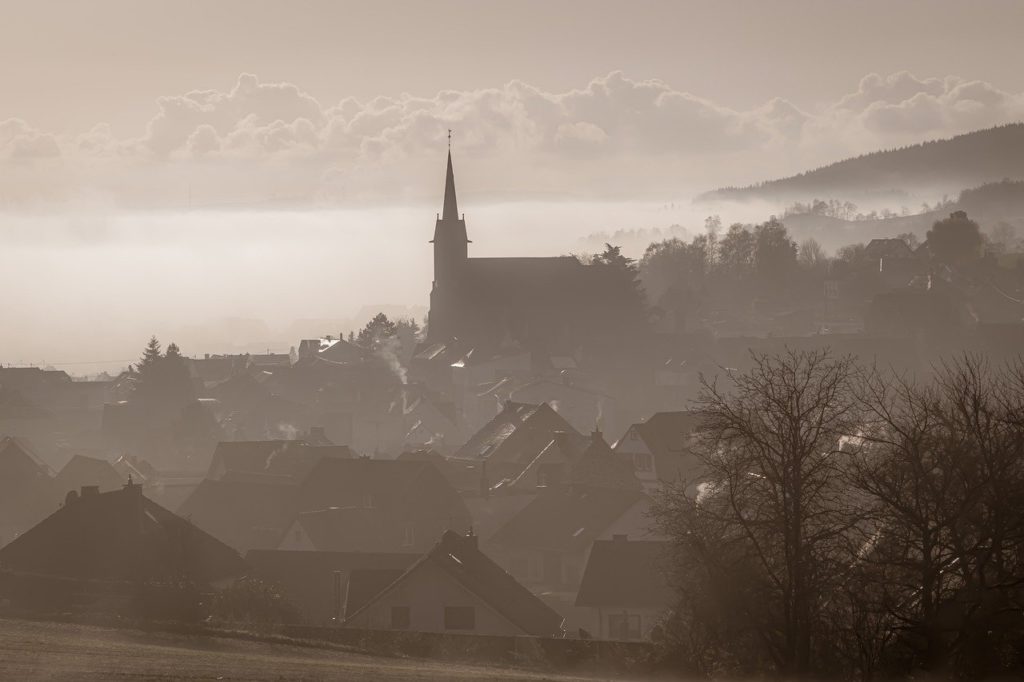 Mesmerizing Time-Lapse of a Chemical Reaction Rippling Through a Petri Dish – who knew that a chemical reaction could be so fluid, alluring and beautiful? Check out this timelapse video from a collaboration between the Beauty of Science and the Chinese Chemical Society that reveals a phenomenon in nature that is way beyond description.
Photographer Captures Rare Drone Footage of Killer Whales off the California Coast – drones are fantastic photography platforms for getting pictures and video footage that would normally be inaccessible to the average photographer. This video shows us how true this is by revealing a pod of Killer Whales from above.
Great Photography
enter the city – this is a great shot that at first glance might look like an unusual composition captured in a candid moment. As you look closer at this image from Benny bulke you start to see some strong elements of gestalt come to life in the form of toning and reflections of the prime subject captured in the polished sides of an escalator.
Blue Mood – Bob Larson shares a stunning landscape shot that features a dramatic scene with some water in the foreground and great natural rock formations that serve as an anchor into the frame. The prize touch here, however, is definitely the subtle lightning strike that is seen in the distance as it covers the entire scene in a burst of light full of great color.
Storm Approach – the steep shores of the Italian coastline are often enjoyed by traveling photographers who love to take advantage of the beautiful landscape with a great smattering of the town's homes and buildings for interest and scale. This specific shot by Paulo Nogueira also utilized a long exposure time to turn both the waters and the sky into a soft textured palette to juxtapose against the static elements.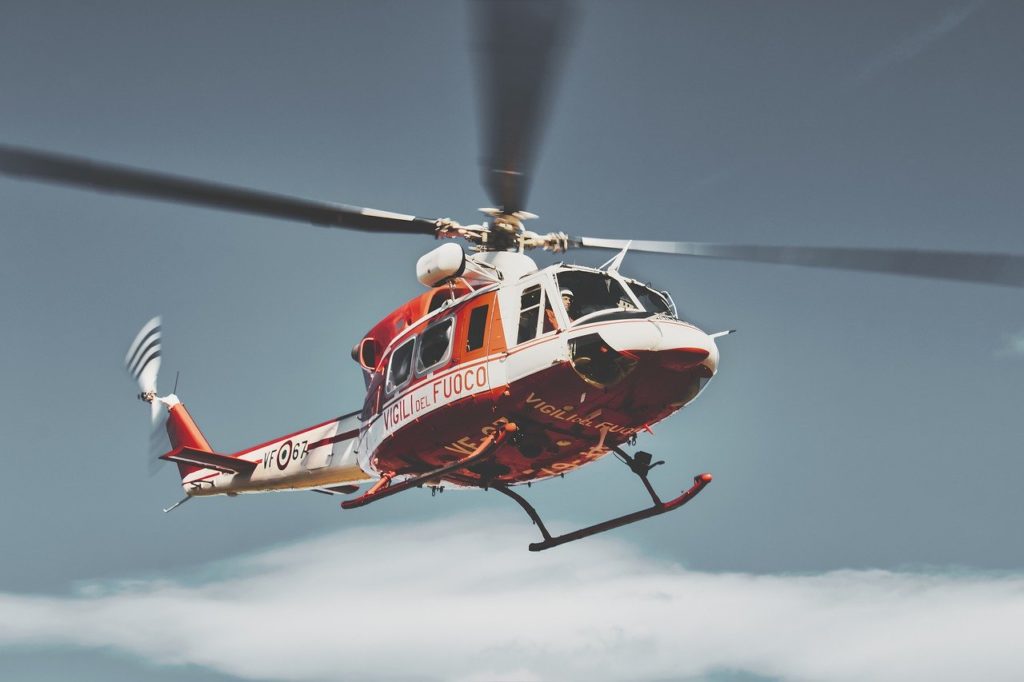 Sunset Polar Bears – Ron Niebrugge takes us deep into Alaska where a Polar bear family is making their way across the landscape as the sun sets behind them. These terrific bears have terrific rim lighting from the dropping sun, making for a compelling photograph that tells a story of their struggle to survive in harsh elements.
Husøy – once again we find that the landscapes of Norway are both breathtakingly beautiful as well as hauntingly ethereal. This photograph from Maciej Bartnicki features an inlet with a tiny island in the center that upon a deeper look reveals an entire community of people who are not afraid of extreme conditions, to say the least.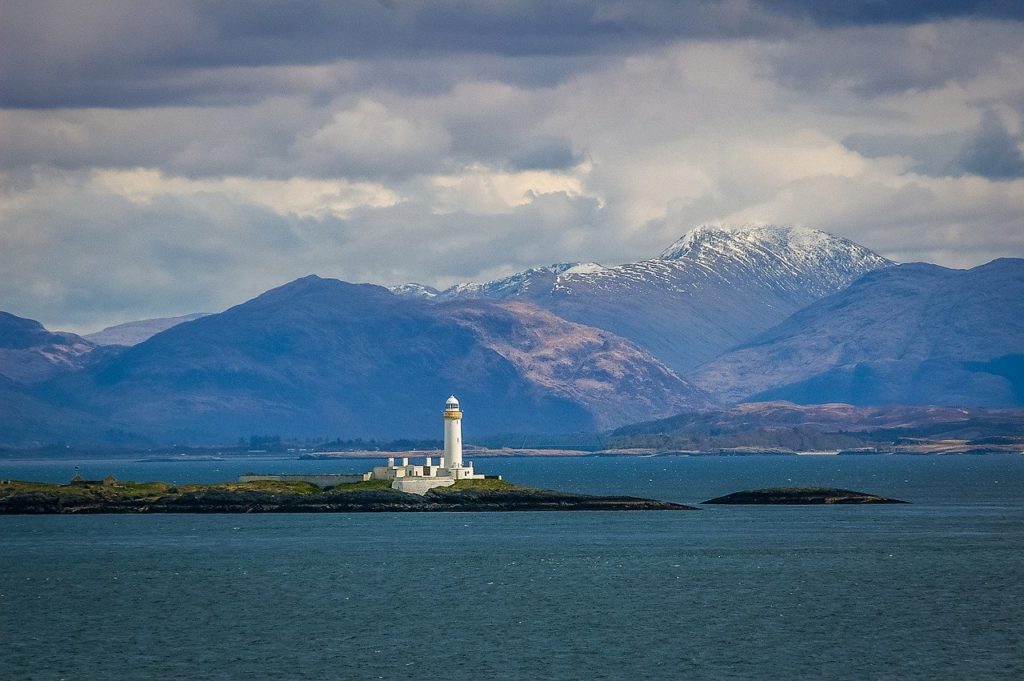 Ballroom Svenskar, USA – it has been a mighty long time since the last ballroom dancers graced the floor of this magnificent facility, the last piano tones having died with the shrinking crowds and closing chapters in the murky history of this place. Obsidian Urbex Photography takes us inside for a look where time is the only occupant of late, and the signs of natural decay are found everywhere.
Abandoned – nature always perseveres. That is never in doubt. This photograph from Tobias Hägg reveals how homes that are left uninhabited for a period of time always are overtaken by the natural elements it lives within. In this case, we see an interior shot of a house in Africa that is slowly being encroached upon by the shifting sands of time.
Breneman-Turner Mill – it really is amazing when you take a look at the rich history behind some of the mills found in the United States, particularly the ones that were designed and created during the early days of the country. This mill is a great example of this, carefully documented and discussed in this great post from Mark Summerfield.
Mama & cubs… – for those who love cats as much as my wife and I do, here is a shot of a set of cubs that are absolutely adorable and not suitable at all for a house environment. This fabulous shot from Afzal Karim features a tiger mother with her 3 cubs walking straight towards the camera. Personally, it would have been about this exact point in time that I would have turned on my heels and run.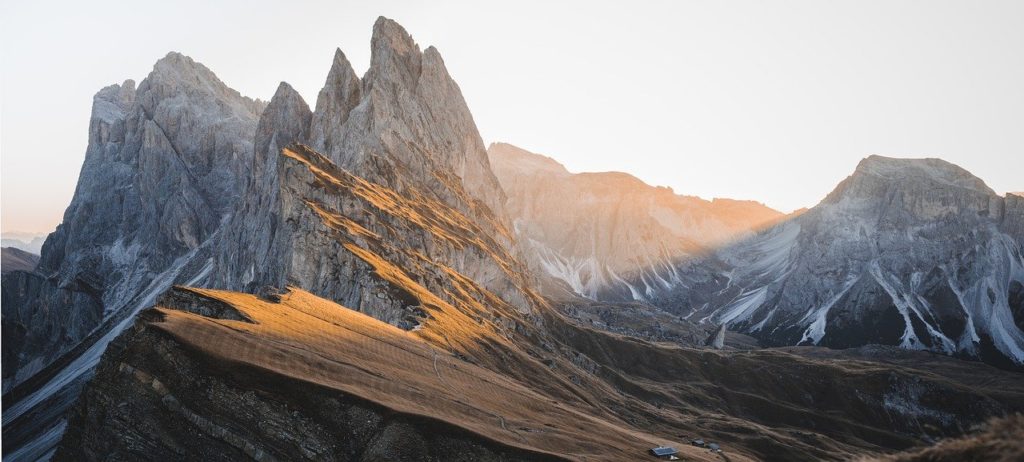 Mount Baker . . . – stunning scenes of Mount Baker can be found from many vantage points on Vancouver Island, at times it feels as if the mountain stands sentry over us all. This great shot of the mountainous icon comes to us from local photographer ƊƦคƓ๏ƝŦlץƊгєคɱʂ88 who does a splendid job of capturing this shot that includes some context in the form of sailboats sitting in the foreground of the scene under the watchful eye of the mountain.
The path through the woods – for those with an affinity towards the study of natural light, this shot is definitely for you. Daniel Řeřicha takes us deep into the woods where a pathway forms a strong leading line into the frame and trees create haunting shapes in the thin fog that also serves as an eerie light diffuser.
The Green Machine – a huge generator sits installed in the middle of the floor of this facility, now evidently long forgotten and unused. This photograph from Urban Vagabond captures the essence of the facility that still seems to be in decent shape given its lack of recent use.