The Toads return from a wonderful Easter weekend to share this week's list of tutorials, great photography and interesting blogs encountered during their weekly adventures online. This list contains some really wonderful photographs and images as delivered by some truly talented folks. The Toad really hopes you enjoy viewing these pieces as much as he did in bringing the list to you.
Check out this weeks feature blog post "Glen Lake Elementary – Closing A Chapter" by the Toad himself, featuring an abandoned school that is about to be demolished and developed.
TUTORIALS
Using Perfect Layers for focus stacking an image – this is a technique that has fascinated me personally for quite some time. This requires a fairly complex series of procedures to achieve great results and this tutorial by Andy Gimino takes us in-depth into the practice. This is a highly detailed and comprehensive guide to getting you started with this genre of imagery.
Photoshop CS 5: Selective Focusing – Blake Rudis takes us on a brief exploration of some specialized techniques for Photoshop. Blake really knows his tools quite well, and delivers quite a bit of information in a 4 ½ minute video segment.
Student Work: Working With His 'Artist Palette' – various artistic elements are at play with this great shot, and Joe Baraban discusses these elements in detail. This photography definitely leaves the viewer with more questions unanswered than otherwise, and is well worth the time to visit.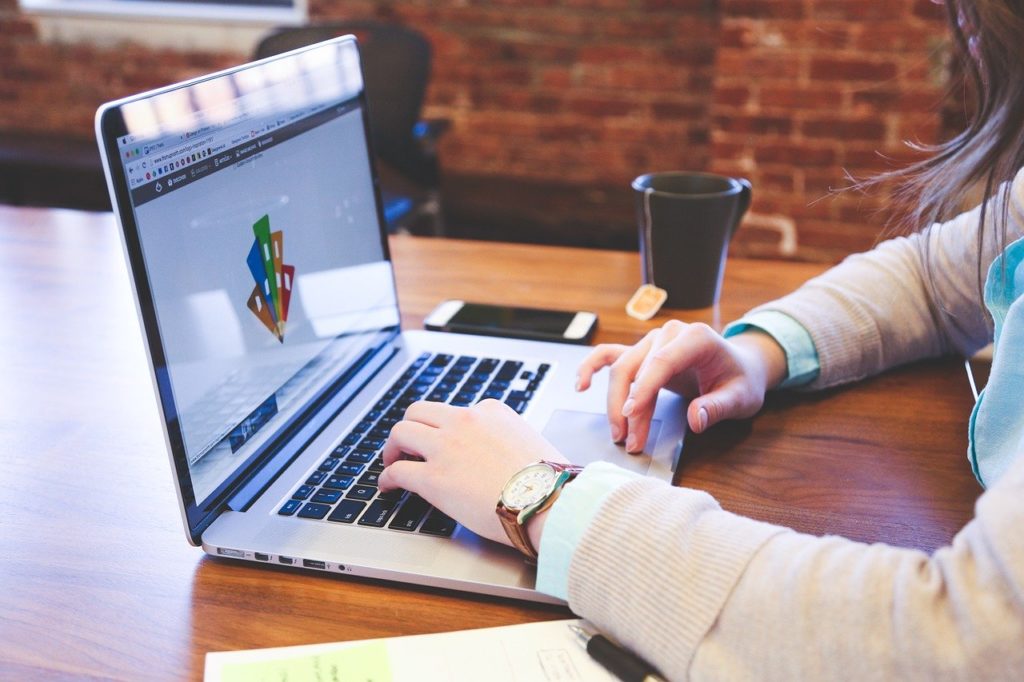 GREAT PHOTOGRAPHY
Clark School in Flint, Michigan – Part 2 – Scott Hovind continues his exploration of this iconic school in Flint, Michigan. As time and Mother Nature begin the serious act of dismantling this wonderful old facility, a series of images that are totally haunting and captivating emerge from the chaos. Truly, a must-see post in this week's list.
Puppies – if you have a heart, prepare for it to be broken. A lovely set of images of new puppies, each displaying their personality with much aplomb, awaits the viewer in this great post by Hansrico Photography.
#jarviewalk the Google+ photowalk in Utah – Cathedral of the Madeline, Salt Lake City – the second such post in a series shares the results of a terrific photowalk in Salt Lake City. This post features a series of images of the Catholic Cathedral of the Madeline, as captured by Howard.
Distant Fading Light – the shoreline of a lake creates the perfect natural leading line in this great shot from Curt Fleenor. The vista as captured appears to go on forever, creating a strong sense of scale and space.
Guinnessed – a tiny backstreet in Paris forms the ultimate scene for Rob Nopola to capture a great image. The little cobblestone street leads the viewer through the frame quite naturally, producing a compelling piece to view and enjoy.
Beautiful Day on the Coast – a jagged coastline is juxtaposed against a vibrant, greenish-blue ocean, creating an image that is just wonderful. Len Saltiel captures and shares a landscape shot sure to delight all who visit.
In The Spring of Things – vivid colors are captured and shared in this HDR image of a patch of spring flowers by Mark Neal. The really incredible tones and details in this shot converge to create a special piece, sure to be enjoyed by all who visit.
A Third Wheel – I don't know what's more profound, the image or the accompanying words that Mike Victorino shares in this just wonderful post. The black-and-white shot of the empty table sets the perfect scene for Mike's creative mind. A must-see post in this week's list.
And The Winner Is … – soap box derbies take everyone back to their childhood, and in this case John Sotiriou captures and shares an image of an antique soap box race car. Wonderful composition coupled with great details and tones help to create a truly unforgettable image.
Unitarian Memorial Church – razor sharp details, incredible tones and compelling colors are all presented in this architectural study by Bob Lussier. Bob's natural ability on photographing subjects of this nature are really showcased in this shot, guaranteed to delight and amaze everyone who pops by.
The Faces of Antelope Canyon – the abstract wonder of natural rock formations are explored in this expose by Kristi Hines. Really wonderful crisp edges are captured and offset by the gentle weathering from time to produce a stunning piece.
The Conceptual Aphrodite – an interesting piece straight from the studio of Gareth Glynn Ash explores the notion of conceptual art. Gareth applies his post-processing skills to create this image, and in the end produces a captivating piece sure to delight everyone.
Don't Take One More Step! – quite seriously, Jay Taylor takes and shares some of the most breathtaking owl photographs I've ever seen. In this shot our feathered friend is staring intently right into the camera lens, creating a ton of drama to take in and enjoy.
Easter Erythronium – this is a wonderful post by our local photographer, Ehpem, who masterfully captures and shares a series of images as spring unfolds around us. These gorgeous Easter flowers fill a patch in our local park, and this entire series showcases the joy and color they spread wherever they are seen.
Mr & Mrs Hooded Merganser – a pair of truly epic birds is perfectly captured and shared in this photo by dragonflydreams88. An absolutely spot-on depth of focus really brings these two fabulous birds to life for all to enjoy.
Winter Eagles feeding – a wonderful series of shots showcases the power and beauty of the Eagle in its natural habitat. Troy Stewart has photographed and shared a really captivating series here in this post, guaranteed to amaze everyone who pops by.
EH Sloop Chapel at Crossnore School – Fresco – a wonderful study of this character filled church awaits the viewer in this post from North Carolina. This beautiful old facility is carefully shot from the inside and out, creating a compelling post to visit and enjoy.
Happy Easter! – a totally unique composition and dramatic natural lighting converge to form an almost post-apocalyptic scene in this photograph by Erik and Kathleen Kerstenbeck. This image is of the venerable Colosseum in Rome, a place that will forever stand in time.
Misti | Wedding – an absolutely breathtaking piece, straight from the studio of Mike Olbinski shares a picture of a beautiful bride in her wedding gown. Exquisite light drapes the scene, punctuating the drama and beauty here that Mike then carefully captures to share.
The Italian wine bar at EPCOT – the beauty and intrigue of old Europe is captured and shared in this shot taken in EPCOT by Jim Nix. Wonderful textures and details all emerge for the viewer as you spend time taking the scene in, producing a compelling piece to enjoy by all.
Abu Dhabi I – glorious and commanding architectural elements shear the blue sky, producing a compelling scene to take in and enjoy by Barbara Youngleson. The incredible details that Barbara captures and shares here help to produce a must-see shot in this week's list.
Grandma's House – there's something pure and inviting about this scene as captured and shared by Tim Stanley. Wonderful details all come to life for the viewer as you spend time soaking the details in.
Risking Life and Limb – Adam Allegro throws himself out into active traffic at night to capture this breathtaking piece. Light trails create a sense of fast motion, and the rich details in the surrounding architecture adds a strong element of interest in this highly captivating image.
I Lost A Mourning Dove – a wonderful pair of images is punctuated by a sad story from Steve Creek. These images as posted really bring this beautiful bird to life, and are well worth the time to visit and view.
Colors in the night – the vivid and vibrant night sky of NYC showcases all the colors of the city twinkling beneath it in this great shot from Dave DiCello. This shot, as captured from a pier in Hoboken and really presents the city in its most beautiful fashion.
St. Mary's Steeple – exquisite brickwork and a commanding spire converge in this image to produce an absolutely compelling architectural study to enjoy. Jim Denham captures and shares an image of this iconic church that is sure to delight all who visit.
Shifting Sands – I just love these natural abstract studies. Chris Maskell utilizes a technique I had not considered before to capture a picture that is special and unique. Visiting Chris' site here will present a wonderful image for the photography fan to enjoy.
Cabell's Mill, Ellanor C. Lawrence Park – an exquisite site of significant heritage value is carefully and wonderfully presented by Mark Summerfield. This iconic old mill was converted to a facility suitable for guests, and this incredible series of images explores the outside of the structure.
Mercedes – a classic sailing ship becomes the perfect subject for Thomas Deter. I can't even begin to describe the beauty of the ship or the wonderful lighting that brings the scene to life. This is an absolutely breathtaking piece, well worth the time to pop over to see.
Hallway of Repetition – if you love shapes, geometry and vanishing points, I think we have the perfect picture to enjoy here. CJ Schmit creates the perfect composition in this dramatic black-and-white piece, creating a mesmerizing image.
Upstairs Downstairs – gritty, rich details and textures are perfectly captured in this photograph by John Sotiriou. The upper stairs create the perfect shadow for the lower section, further adding drama and interest to this great scene.
Full Moon Rising – the colorful full moon sits just above the horizon and the city in this epic shot from Hansrico Photography. Wonderful and crisp details in the city lights twinkle through the scene, helping to create a truly breathtaking image to take in and enjoy.
17th Century Harp – the crisp light dances off the edge of this highly reflective harp from the 17th century in this great image by Jimi Jones. His wonderful composition coupled with the star effect of the edged lighting really merge to create a purely magical scene.
Torino Street Photography – if you love dramatic candid street photography, look no further! Adam Allegro captures and shares a really wonderful series of black-and-white candid shots, each telling its own story of the subject being photographed.
Temporary Beauty – great colors, great details and a really great composition come together in this wonderful post by Rob Hanson. The spring flowers, although fleeting in their time here, are a gorgeous subject for Rob to capture and share here.
I Feel the Need…the Need for Speed – Chris Frailey showcases his portrait work in this truly incredible post. His son poses for the camera at an airport while Chris performs his photography magic, producing a great series to enjoy.
Italy – En Route Post – Mark Blundell delivers a sneak preview into his latest photography foray. UrBex locations are the prime subject in this adventure, and Mark captures and shares a few photographs of some locations that are really fabulous.
Doorways – I love the natural drama that is found in shadows and light that drapes a certain subject. In this shot by Kristi Hines we have all these wonderful elements at work to combine and create a really captivating piece to be enjoyed by all who visit.
Walking In Ink – what a great effect and outcome! This image, straight from the studio of Aaron Barlow, showcases a unique technique to image creation that quite frankly produces some really incredible results.
Frog & Friend – just because I am a Toad doesn't mean I favor photographs of frogs and other amphibians. Well, OK, maybe a little. This is a spectacular close-up shot of a frog on a plant with an insect friend keeping him company; a wonderful shot, well worth the time to visit!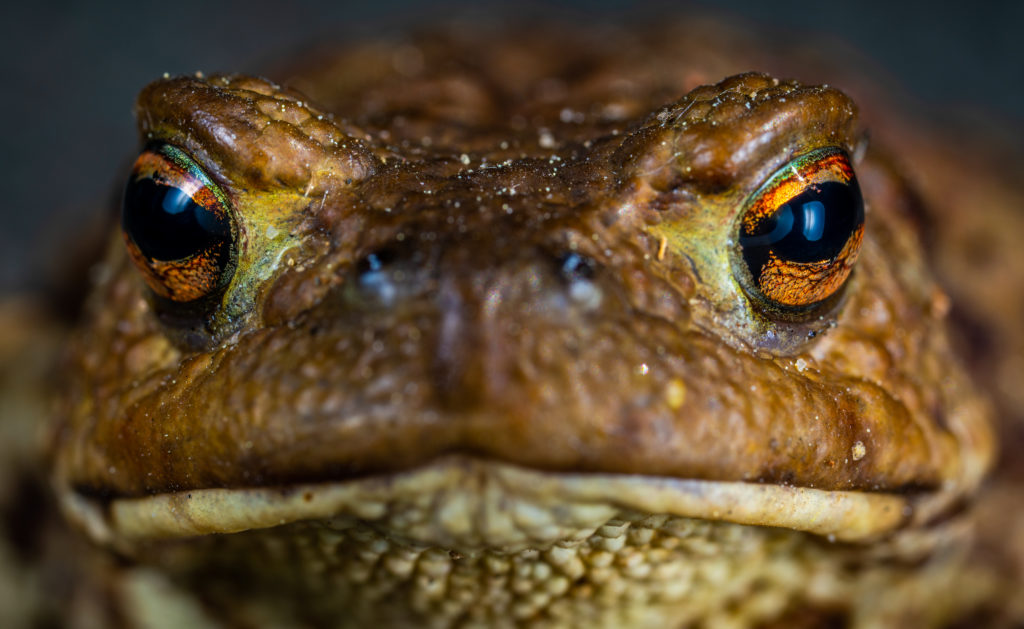 Moonlit City – city skylines at night can really produce the most captivating imagery. This breathtaking piece by Junya Hasegawa really delivers on this concept, creating a photograph that is absolutely breathtaking to view and enjoy.
Whazzupp people! – if you have a heart beating in your body you will absolutely LOVE this image. Cute, cute, cute. Even for those who aren't the biggest fans of our furry cat-friends, this is really quite the amazing photograph by Johnny Krüger; a must-see shot in this week's list.
Stargaze Photos – a local photographer and personal friend of ours showcases some of her work on her Facebook page. Kelly Olson uses a really unique approach to her image creation, creating some very special pieces that are sure to be enjoyed by all who visit. Pop on over and give her a "Like"!
end of the world – a really gripping post-apocalyptic piece is captured and delivered here by Adam Dobrovits. This highly dramatic piece will captivate your imagination and leave you wondering about what's been left outside your door.
After The Storm – a rich vanishing point and great tones are presented in this photograph by Jerry Denham. An iconic pier in California presents the perfect subject for Jerry as the sun sets, creating a really spectacular image to view and enjoy.
Acadia Guardian – Len Saltiel captures and shares a shot of a really romantic setting. This iconic lighthouse appears to be quite the destination for gaggles of photographers every day, and in this instance Len is ready to compose and capture a really stunning image.
Sunlight Nap – there is something that is difficult to describe about photographs of wildlife that share a brief glimpse into the spirit of the creature being photographed. Rob Nopola grabs an image of this really incredible napping owl in a tree. This highly emotional piece is sure to delight and amaze all who visit.
Macro Pysanky – this is an exercise in extreme macro close-up photography by our very own local photographer, Ehpem. He uses some Easter eggs as subjects and does a complete close-up series that shares all the textures and details of these finely crafted pieces.
I Think I Just Saw A Toucan! – another piece from a local photographer to Vancouver Island, Heather shares a pair of really wonderful bird photographs and a list of really useful links in this genre. If you love birding, you will love Heather and her work!
The Boat from No Place – a marine shot that showcases a really wonderful boat named after No Place. Mark Neal has a knack for creating very realistic scenes using HDR techniques, and this is a really great example.
Texture and Curves – I remember once reading a post by Brian Matiash that discussed how finding inspiration during less-than-optimal weather conditions can be rather tricky. He wrote that at times like this the best bet is to start focusing on macros, details and textures. Chris Maskell really shows us how to use this concept and come away with some great captures from your shoot.
The Corner Store at Via Della Panetteria – I just love this composition by Edith Levy. This wonderful photograph is full of rich details and immediately takes the viewer to the Old Country. This highly captivating piece is sure to delight everyone who pops by to view.
The Hat Restaurant – a dramatic black-and-white architectural study awaits the viewer in this piece from Mark Garbowski. The rich contrasts that are delivered in this piece accentuate the message Mark is expressing, creating a really captivating piece to visit and enjoy.
Walk the Plank – a light-hearted piece from the studio of Chris Nitz showcases his clever wit and creative stylings. This is just one of those posts that is guaranteed to bring a smile to your face and leave you wanting more.
Bald Eagle Feeding Young – this majestic bird is perfectly captured feeding a nest of its young by Mark Paulson. This is a highly engaging piece that delivers more to the viewer as you spend time taking all the rich details in.
Bee 1 Eater 0 – this is just one of those once-in-a-lifetime shots you see sometimes, this time captured by Basie van Zyl. The timing required to capture a picture like this is mind-blowing. Definitely one of our must-see shots in this week's list.
Crown – let's crank the creep-factor up to 11, shall we? This extreme close-up of one very hairy spider reveals the most amazing details, including its eyelashes. This is an astonishing piece to view, by POPUMON TiH.
Rajiv Pachat – a rich and colorful portfolio by Rajiv Pachat graces the viewers screen in this link. Many of the images are created using HDR techniques, creating a color and detail-rich set guaranteed to be enjoyed by all who visit.
McKenzie Bite – my wife has hiked these very trails quite often on the island we live on. This post by Hansrico Photography delivers a gorgeous landscape photograph of this beautiful natural area on our island.
powderpuff – the beauty of this flower is captured eloquently here by dragonflydreams88. Wonderful colors and details are all documented in this vibrant and compelling image, well worth the time for a visit.
Moon Over Warhol – this is one breathtaking image as captured and shared by Rich McPeek. The blue hour creates the most exquisite light for Rich to use in capturing this picture of a beautiful bridge and the city skyline it follows. Wonderful reflections in the water add further interest and color to the scene creating a must-see shot in this week's list.
Bullfrogs In My Yard – frogs, toads and other amphibians can present the most interesting of photographic subjects. This one in particular, as shot by Steve Creek, really brings all the beauty and interest of these incredible creatures to life for all to enjoy.
The Big Red Barn – this is a poignant and profound post by Jim Denham, with the most wonderful photograph of a big red barn to illustrate. The natural lines in the fences here bring a lot of interest to this image, naturally leading the viewer's eye through the frame.
Rocks and the City – Mark Garbowski showcases the wonderful effects that can be achieved with tilt-shift lens' in this iconic shot of the NYC skyline. In this shot Mark uses this technique in a rather gentle manner to create a subtle and compelling shot of this city, complete with a dramatic and brooding sky to add interest.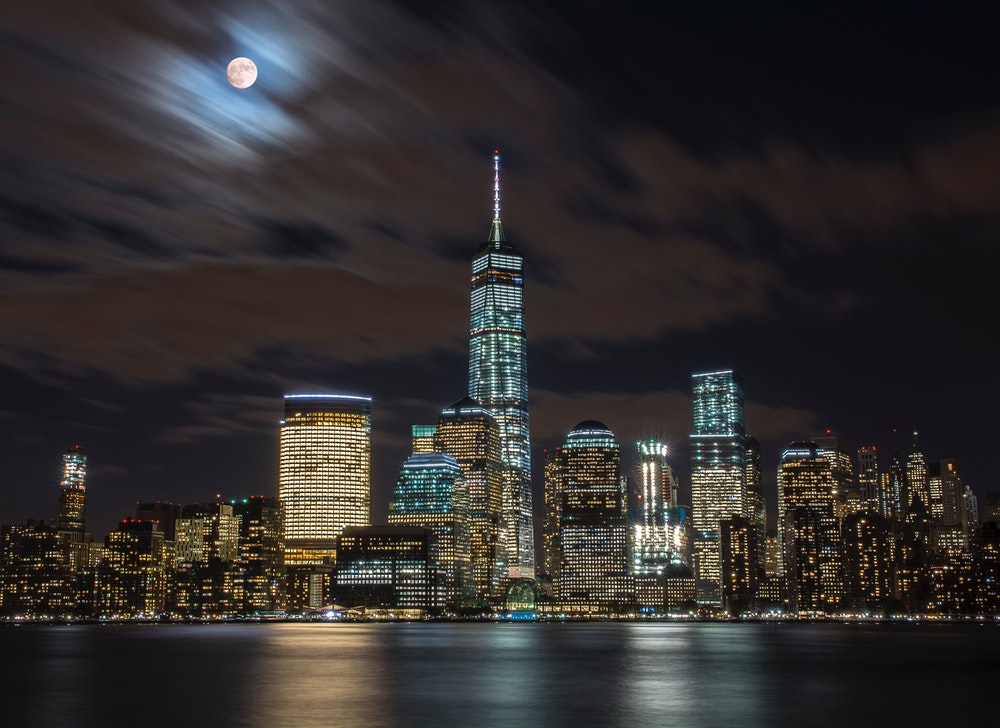 Prometheus – the stunning and romantic beauty of this lighthouse is so perfectly captured and shared in this image by John Sotiriou. Great colors, tones and details combine in a unique manner to create an image delivering John's personal concept for the scene.
Giant White Fawn Lily – stunning and crisp details are all captured in this breathtaking photograph of a beautiful spring flower here on Vancouver Island. The wonderful colors and intricate nature of the Lily are perfectly captured and delivered for all to enjoy.
Uninvited Silence – an empty parking garage forms the absolute perfect subject for CJ Schmit here. Wonderful natural leading lines emerge everywhere in this scene, and are punctuated by the fabulous vanishing point he composes in this highly dramatic black-and-white interpretation.
Bitter End – reflections and incredible tones await the viewer in this stunner by Adam Dobrovits. The still waters in the scene create some of the most incredible natural reflections I have ever seen in an image, producing a piece that is a must-see in this week's list.
Red Star – surreal, mystical and stunningly beautiful are a few words that will come to mind when viewing this image by Joe Azure. This shot of the tip of an iconic bridge is accented by the wonderful star effect gently surrounded by a thick fog.
Red-billed Hornbill – a truly interesting bird is captured and shared in Tanzania by Dario Marelli. The great details that Dario captures brings all the character of this interesting creature to life for everyone to enjoy.
Hospital Room – an abandoned hospital is explored by Mark Blundell, and in this post we get a peek at the scene. Really wonderful details are brought out in this almost post-apocalyptic scene, leaving the viewer wanting for more.
INTERESTING BLOGS
Why I take Photographs – if you're not a photographer before you click this link, you certainly will be afterwards. Doug Pruden takes us on a personal and highly meaningful journey into the exploration of why he takes photographs. This is a poignant and profound piece, guaranteed to really be appreciated by all who visit and read.
Thailand's Floating Movie Theater – the wonders and marvels of man and our ability to design the most incredible things is explored in this post. This floating movie theatre is such a great and novel idea, but with our winters up here it's probably not a great idea for Canadian moviegoers.
10 Tips for Breaking into Commercial Magazine Photography – this is an area that is of high interest to us, and I really enjoyed this article. A little light on details on how to go about getting noticed by the editors out there, this post does discuss some tips and tricks on what to do when it does happen. Well worth the time to pop by and read.
J. Azure & The Toad – what an honor, we've been featured by the good folks over at Dakota Visions Photography! This weekly feature also shares a link to another really wonderful photographer and discusses their work. You probably already know about us, so head on over to this post and learn about J. Azure Photography!
Topaz DeNoise 5 Review – a brief but concise review of this tool for removing noise from the post-process step. Blake Rudis delivers another great piece discussing some of the technicalities we all face in our photography practices.
Places – Ringing Rocks – this is bizarre beyond words! Big, huge, gigantic rocks that when hit ring like a bell! Aaron Barlow takes us on a brief journey to this enchanted place, complete with a short video that shows off this unique effect.
Handicapped Cars or Hover Cars? – slightly weird and wholly captivating. This is a really interesting post that showcases a series of highly modified images of cars in various states, delivering a blog that is utterly captivating.
What I See That You Do Not – CJ Schmit shares a great shot of a bright red couch and discusses the thinking behind the photograph. This is a great post, delivering a little glimpse into the mindset of a photographer as they select and compose subjects to shoot.