Recently, I have noticed that my photography has improved thanks to following various photography magazines on Instagram. No matter what's your preferred genre of photography, you can surely find a magazine that focuses on very specific themes and aesthetics. This is great because it's a daily source of inspiration and the photographs in these magazines are usually of consistent quality.
Another great thing about these magazines is that you can use them in hashtags under your posts and get featured in case the editorial team considers your work exceptional. Not every magazine has this policy, but you can always contact them directly and ask how to get featured.
Read on to find out what are my favorite IG magazines!
Somewhere is at the very top of my list. It's an online lifestyle magazine based in Stockholm, Sweden. It focuses on fashion, film, travel, and design. They publish both on Instagram and on their website. Hashtag #somewheremagazine is extremely popular and I recommend following it – you can find true gems almost every day. What I like about this magazine most are subtle, muted colors and clean-cut aesthetics.
This magazine might not be as polished as Somewhere, but it focuses on featuring the work of international emerging and established photographers. The editors take into consideration contemporary work in many genres, from documentary to landscape photography.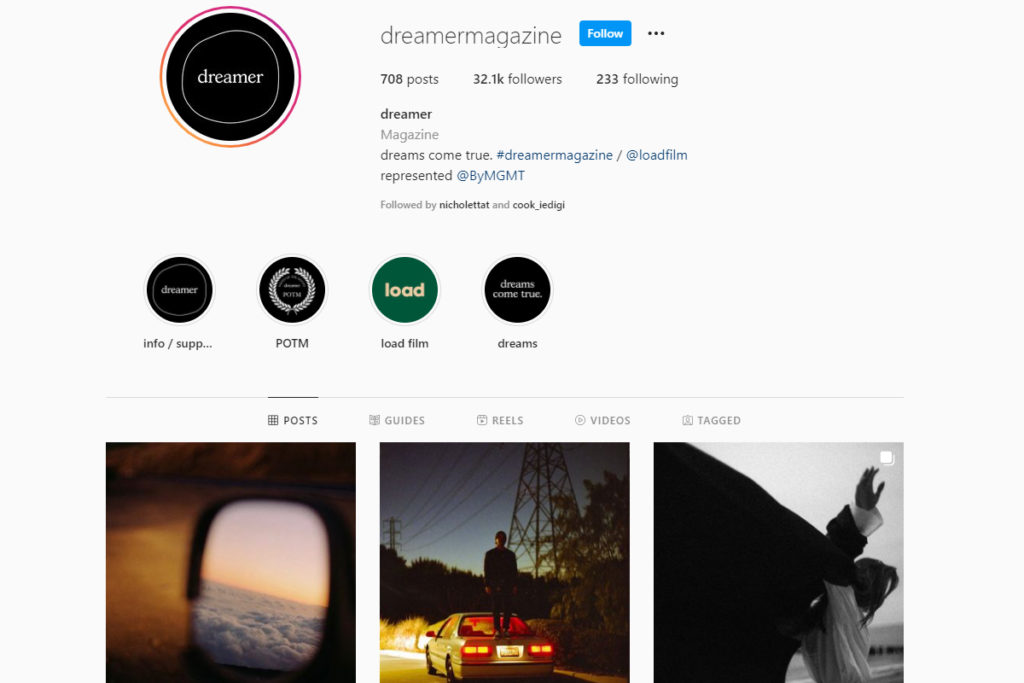 This magazine features very specific portraits and landscapes, with ethereal, often surreal vibes. My personal aesthetics highly coincides with this magazine and I follow them religiously. Similarly to Somewhere, the color profile of this magazine is very soothing and there are many film photographs if that floats your boat. I highly recommend it, especially in the nighttime. Very romantic too!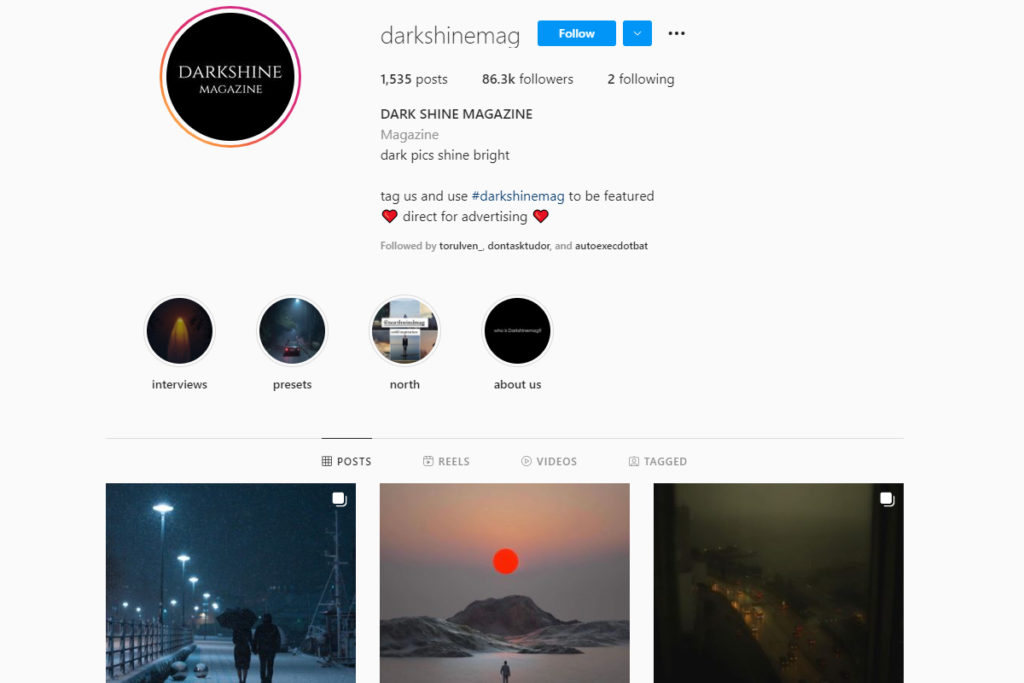 Are you a sucker for low light, dramatic photography? Look no further – this magazine/hashtag will blow your mind! It focuses on portrait, landscape, and street photographs taken at night, with available light only. It's a great source of in inspiration for anyone who wants to learn more about low light photography.
This IG magazine is all about dramatic photography. Expect unusual colors, compositions, and subjects. There are many double exposures, interesting reflections, lens flare, and really cool film photography. I recommend this magazine if you need to get out of a rut and boost your creativity.
Consistently gorgeous selection of photos on If You Leave is amazing. Well, it leaves me speechless sometimes. This peculiar magazine focuses on feelings and atmosphere rather than genres. You'll find absolutely ravishing portraits and landscapes, and what they have in common is the sense of abandonment, nostalgia, and romantic haziness.
This IG magazine has a particular focus on contemporary landscape and conceptual photography. If you're not that much into portraits, this is the right place for you. Subjectively Objective is not only an IG profile – it's a contemporary photography gallery and publisher.
Further Reading: