We have all heard the advice to practice!
Practice photography and you will get better at it.
Duh!
That ain't news to anyone and I find it a bit annoying when I hear it to be honest.
The problem with photography isn't practicing, it's knowing what to practice.
Left to my own devices, I fall back to landscape, kids and possibly flowers because they're the easiest for me to practice in my personal circumstances. And while I can take a respectable shot in any of those genres, some of my other skills could probably do with a bit more "practice" if I am honest.
I am sure you have a similar story.
So where do you start?
Recently I have been going through the various "Genre Cards" of the Photzy Action Cards pack [review].
Each one gives you a different topic with the basics of how to shoot it (camera settings, traps etc) and a quick practical exercise.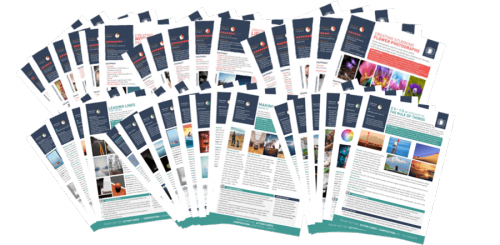 Sports, Kids, Moonscapes, Portraits of Men, Portraits of Women, Newborns and a heap of others.
These things are really useful if you want to stretch yourself outside of your normal genres with some very quick knowledge and practical learning.
This is a fast way of learning and being able to take a reasonable photo in multiple genres. And it's worth taking a look.
I think you will like them.