That collective gasp you heard was the sound of visual artists everywhere as Apple revealed the price of their new top-of-the-line iMac model: the iMac Pro.
Announced some time ago but only available for sale just yesterday, the iMac Pro is Apple's Mac Pro line configured for the iMac's aluminium unibody design. The Mac Pro does not come with a monitor included (it's design is also compared to a sleek office trash can) while the iMac Pro, like all iMacs, comes with monitor included.
While Apple's dominance of the visual arts niche of the tech world has lessened over time as competitive devices and software has emerged on other platforms, for many Apple's products still remain the gear of choice for media.
The iMac Pro will come in two configurations, an eight-core variant and a ten-core variant, the most basic of which will cost around $USD 5000.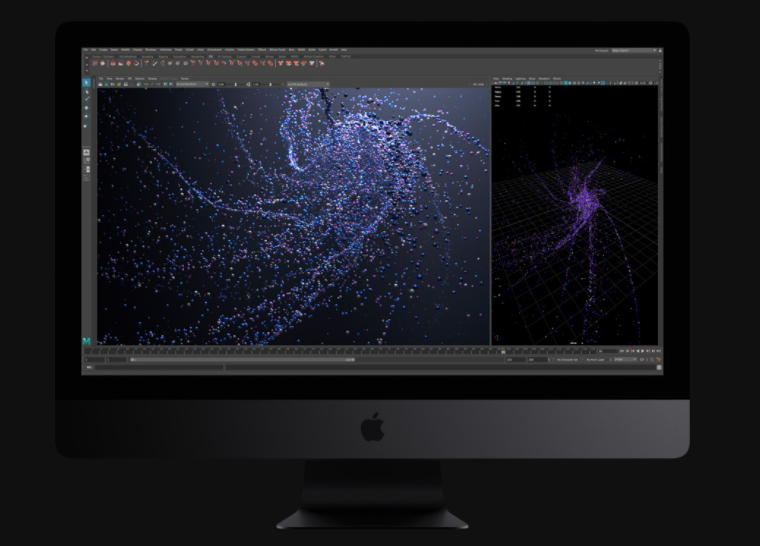 A fully loaded version of the iMac Pro will set you back quite a lot, but promises to come with the most advanced configuration available for digital media professionals, capable of rendering 3D graphics among other things.
According to DP Review, a fully loaded iMac with "2.3GHz 18-core Intel Xeon W Processor with Turbo Boost up to 4.3GHz, 128GB of 2666MHz DDR4 ECC memory, a 4TB SSD, and a Radeon Pro Vega 64 graphics card with 16GB of its own HBM2 memory" will cost about $USD 13,200.
Or the cost of a gently used Honda Civic.
Your choice.
If you do want the maxed out IMac Pro, you might also need to practice your patience. DP Review reports that the top configuration for the iMac Pro won't ship in 2017, so you can go on ahead and slash that off of your holiday wishlist. If you're still aching for an iMac Pro, however, a basic configuration can be had this year.