Each week, to make things easier for you, we compile the best of what's happening on Light Stalking into one easy format.  Since we publish a full-length article almost every day and our community of photographers in the forum is growing by leaps and bounds, it can be hard to sort through it all.  Here is what you may have missed this week on Light Stalking.
Photo of the Week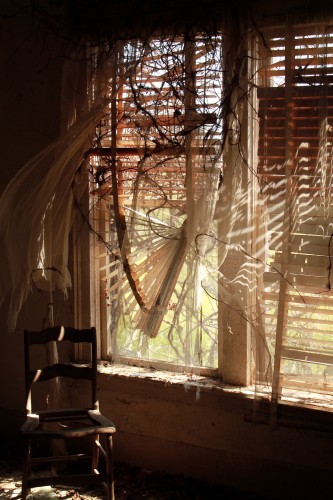 Congratulations to Paul Bauders for capturing this beautiful photo photo of the week titled "Scary Window'".  You can comment on this photo here.
The Most Popular Stories from the Last 7 Days
•What Your Camera's Auto Bracketing Feature Can Do and How to Use it – Cameras today are truly marvels of modern technology.  Most of the time, they can give us beautifully exposed and sharp images.  However, there may be times when the camera's decision on correct exposure will not be the best option.  There may also be times when you want to bracket your exposures to see which turns out the best, or when you want to create an HDR image.  This article gives an overview of what exposure bracketing is, where to find it on your camera and how to use it.
•How to Make Sure You are Using Image Stabilization Correctly – Generally, getting a good shot isn't automatic.  Many things can ruin a good shot such as poor exposure, poor composition and missed focus.  Most of these problems can be prevented with proper technique.  Of course, it's important that your camera have a proper metering and focus system.  However, as the photographer, you have to make sure that you are using your camera effectively.  By learning how to use your camera, you will minimize the number of useless shots that you take.  The tips in this article, which include subjects such as eliminating camera-shake and image stabilization, will help you take better photos.
•What Elements Does a Macro Photograph Need to be Considered "Good"? – In a recent article on Light Stalking, common mistakes made by macro photographers were discussed.  But, there is more to taking good macro photographs than avoiding mistakes.  While the same elements that make up any good photograph apply to macro photos, there are some elements that apply especially to macro.  Interpreting what a "good" photo is, as in all art, is highly subjective.  The suggestions in this article will help you learn some of the "rules".  However, once you know the rules, you can then decide when to creatively throw them out the window and still take photographs that people enjoy looking at.
•Some Useful Tips for Using Perspective in Photography – We often hear about moving position to change your perspective.  But, what does that really mean and how can we use it to improve our photographs?  In this article, what perspective is and how it works in photography are covered.  Plus, there are a few great photo examples of perspective provided with explanations for why they work.
What You Missed in the Light Stalking Community
Submit your photo to this week's photography challenge – Fruits and Vegetables!  Last week's weekly challenge was gardens, so fruits and vegetables are a great continuation of that subject.  Perhaps you have some photos of fruits and vegetables to share with us?  They can be still-life, from your kitchen, at the market, still on the plant or anything else you can think of!
We have had some great responses to our last few photography challenges on the forum.  Last week's photography challenge was Gardens!  It's still summer in the Northern Hemisphere so there are lots of gardens to choose from, but some people keep winter gardens as well.  Perhaps you have a garden yourself or have a few in your community?  If so, we would love to see your garden photos in the forum.
Also, check out the My Backyard! challenge from the week before. What's in your backyard?  Perhaps you have beautiful flowers or a bird-feeder with some hungry birds?  Perhaps your backyard is wild and overgrown?  Whatever is in your backyard, we would love it if you shared your photos with us.
Also, be sure to check out the Shark Tank, where you can give and receive construction criticism on user submitted photos.
We'd love to chat with you! Add your opinions here:
•So Now There's a Throwdown Forum
•Just How Digital Do I Have to Be?
What Are Our Members Up To?
We have some amazing members here at Light Stalking that run the gamut from career professional photographers through to beginner enthusiast. Here's what a few of them are up to in photography.
Great Shots Uploaded to the Light Stalking Community
Photo by Meagan Muncy.
Photo by E. Jacqui Chan.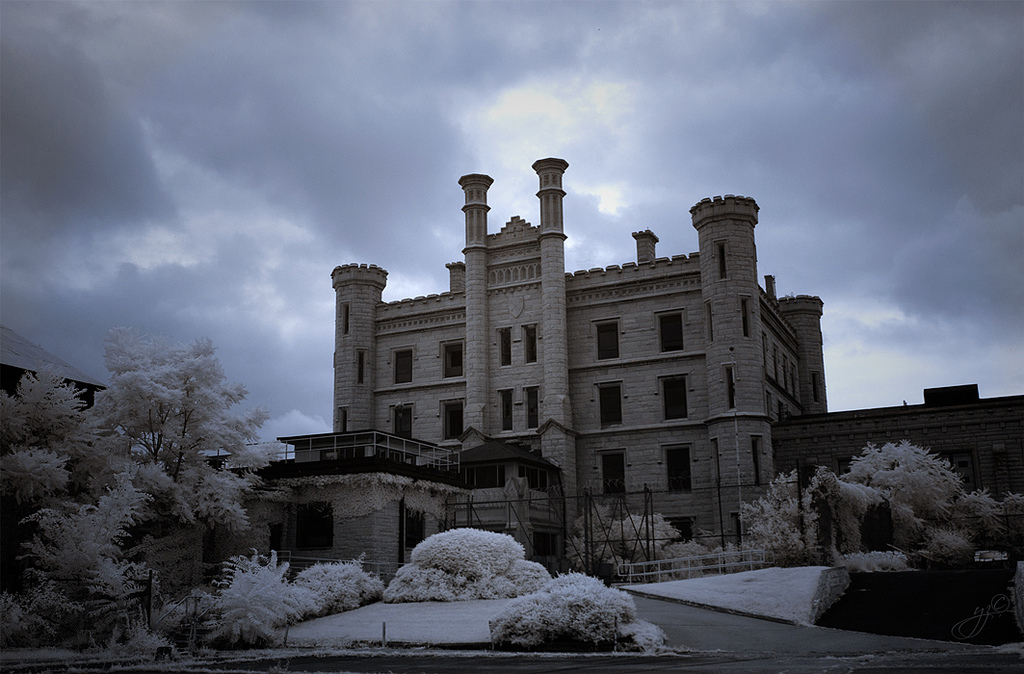 Photo by Yvonne.  Yvonne can also be found on Flickr.
Photo by Michael Lloyd.  Michael can also be found on his website, blog, Facebook and Twitter.
If you're not already part of the Light Stalking community then come and join the fun. We promise not to bite!