We have all been there.
You're out with your camera. Everything is going well. You're setting up to get some great photographs.
You remembered to pack your gear properly. The light seems pretty nice. Your subject matter is looking good to the naked eye.
And then…
You suddenly have a mental blank on that great technique you wanted to try.
Or you're faced with an exposure problem that you aren't sure how to overcome.
You know it's in that book at home. Hell, you can probably even see in your mind's eye the exact page in the book.
But it's at home. You carry on. Sure, it's a bit disappointing not to be getting the results you know you could be getting, but having a few shots is better than having none, right?
It's the learner's conundrum.
And it's also the specific problem that motivates the folks at Photzy when they design their education materials.
The solution, of course, is a quick sheet of notes in your pocket.
Or, if you're a Photzy member, a Snap Card designed for learning photography where it should be learned – out in the field shooting!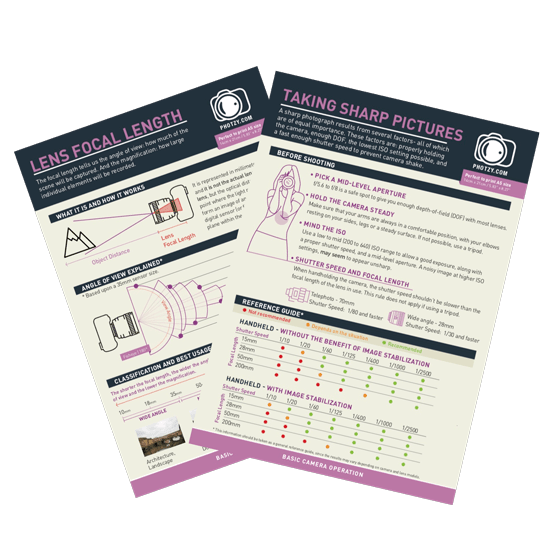 Photzy has several sets of cards available, but this specific collection of Snap Cards is designed with the photography learner in mind with the goal of taking them to intermediate skill as fast as possible.
That is why you will find both a "fundamentals" card and a corresponding "intermediate" card for many of the subjects in this collection.
And I am sure you will agree that these beautiful printables beat a crumpled up sheet of notes in your pocket.
And this collection has several user cases in mind from camera use through to specific genres of photography.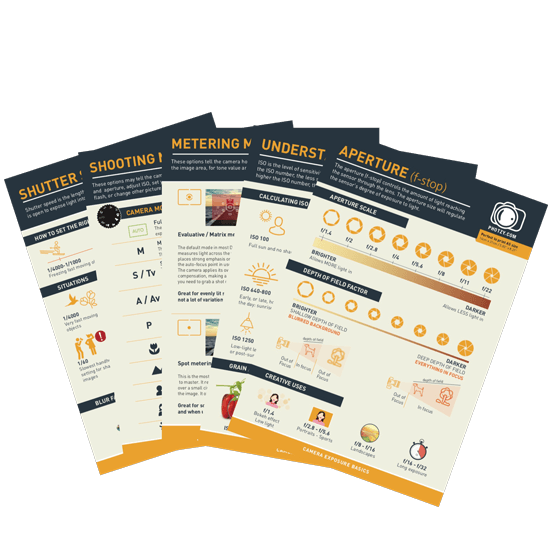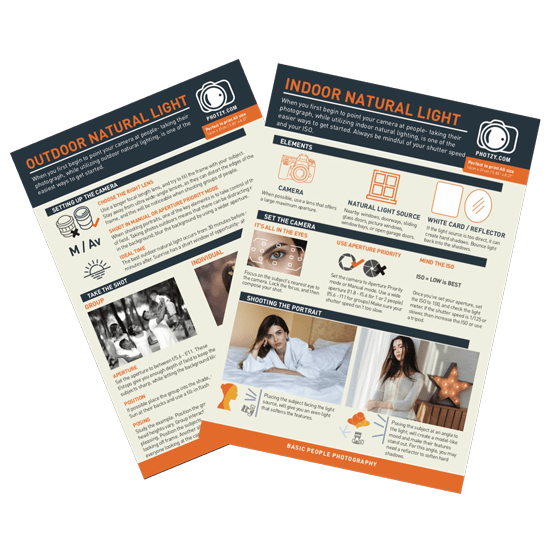 And being the Black Friday – Cyber Monday time of year, of course, it is on super special so now is the time to get them.
As with everything over at Photzy, there's a full refund on offer if you don't like them so nothing to lose.