Mobile devices rule the world. There's no judgment of any kind built into that statement, it's just a slightly hyperbolic expression of something I'm sure we've all come to realize and accept.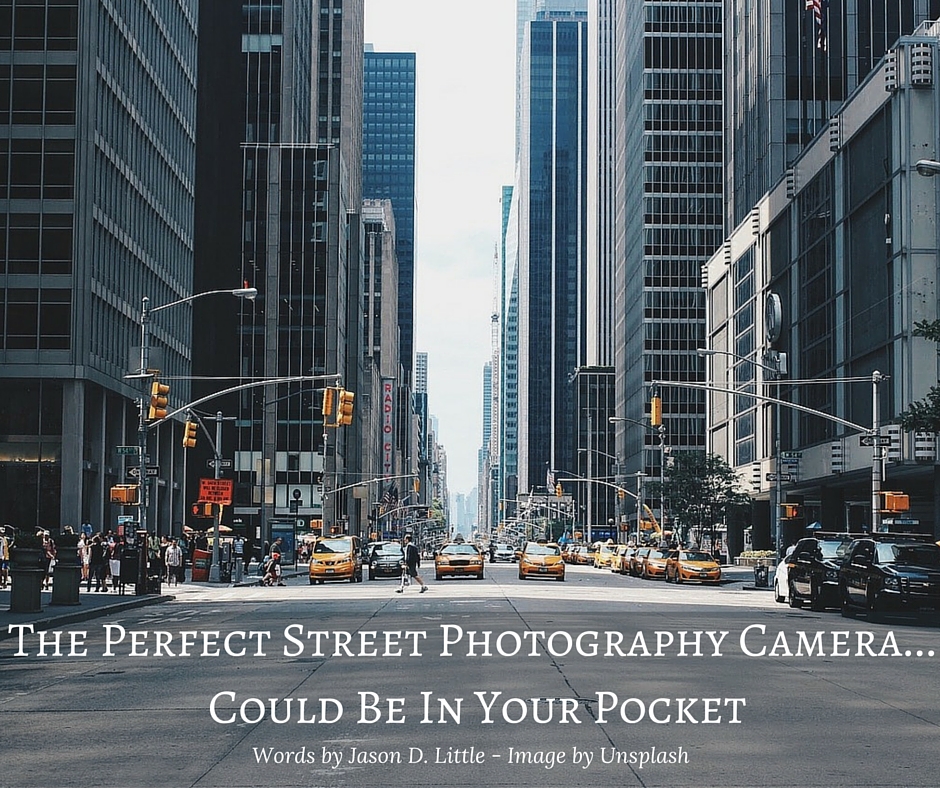 Cell phones are no longer relegated to actually being used as phones; they're gaming devices, remote controls, maps, books, compasses, movie screens — everything, even cameras. Especially cameras. Making street photography something more mainstream.
Some might complain about tiny sensors and subpar lenses and proclaim these as reasons they'll never rely on a mobile device for their photography — totally legitimate reasons, depending on one's particular photographic needs and standards.
Unfortunately, mobile devices are too often dismissed as being useless as serious cameras. But these devices have plenty of "serious" uses, especially if you're into street photography.
It doesn't matter what brand or operating system you're partial to; your mobile phone has the potential to serve as a worthy street shooter. Here are some tips, ideas and reminders to help you get the most from your mobile device/camera for street photography.
This fantastic guide by Photzy, could really enhance your street photography somewhat by teaching you the fundamentals of Understanding Composition which can really take an image taken on the street from good to awesome! Have a look.
Smaller Is Sometimes Better
Shallow depth of field isn't generally much of a concern to street photographers, who tend to prefer getting a lot of a scene in focus as means of providing context. Mobile phones are perfect for that.
The small sensor and wide angle lens mean you don't have to worry so much about f-stops and critical focus. You are essentially free to point and shoot and you'll likely end up with an in-focus shot with the "ideal" amount of depth of field.
This, however, does not give you a license to disregard the fundamentals — you will still need to confirm focus and you are still responsible for creating a meaningful composition. No camera will do that for you.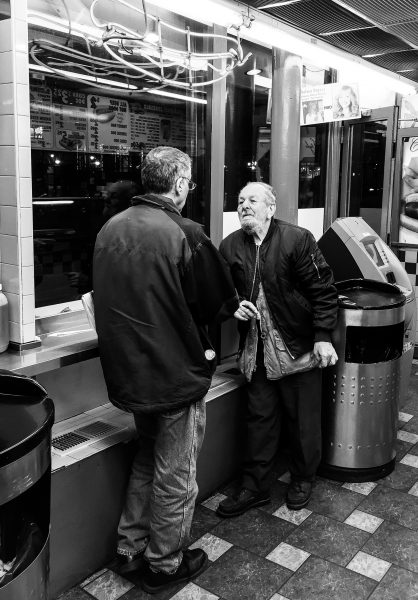 Don't Touch The Touchscreen
Touchscreens are awesome, except when they aren't. Using a touchscreen seems to be second nature these days and many people expect every electronic gadget/device to have one; there are even those individuals who express disappointment in otherwise amazing ILC cameras if they don't have a touchscreen.
I would suggest, though, that there are times when a hard button works better. Instead of tapping the screen to fire off a shot, you can use one of the physical buttons located on the side of your phone (usually the volume buttons).
First, and most importantly, using one of the side buttons often provides more stability; this may not be as much of a problem on smaller phones, but if you've got smallish hands and a bigger phone you may find trying to reach the onscreen shutter button to be a shaky experience.
Using a physical button will eliminate much of that shakiness.
Second, using a physical button provides a tactile experience; the benefits of this could be entirely illusory, but that doesn't really matter. Does it? Occasionally, how something feels is the only thing that counts. If clicking a button on your cell phone in some way makes you feel like you're having a more traditional photographic experience, then why not go for it?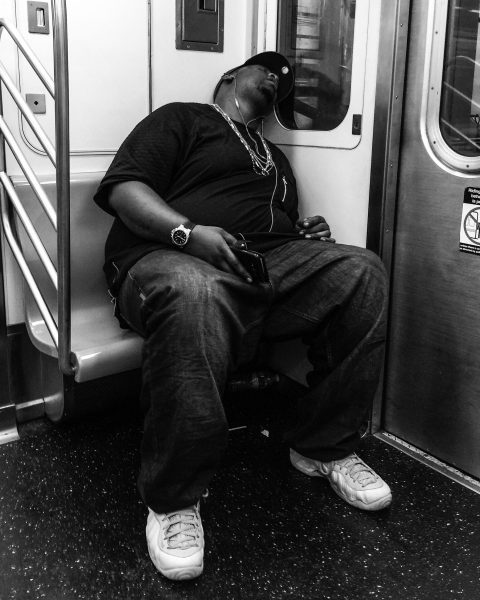 Use Apps And Add-Ons
I've covered a number of great mobile camera apps in the past. Apps are a great way to expand the functionality of your mobile device's camera; the stock apps and functions are certainly useable but downloading a couple of third-party apps can really boost the user experience.
There are camera apps that provide manual controls (ProShot, Camera+); there are apps to shoot exclusively in black and white (Black and White Camera, BlackCam).
Additionally, using an image editing app will allow you to take your mind off trying to get the perfect shot in-camera; now you can just shoot and edit right on the spot if you wish. There is a healthy selection of editing apps to choose, including top entries such as Lightroom Mobile (see Jason Row's review here), Enlight, Snapseed, VSCO and the ever popular Instagram.
If you've ever felt left out while other photographers talk about what lenses they're going to buy next for their DSLR/mirrorless bodies, you will be happy to know that there are lenses available for cell phone cameras (Schneider Optics, Olloclip and Photojojo produce some of the more popular mobile device lenses).
Yes, you can get telephoto, wide angle, fisheye and macro lenses for your mobile device. Not all of these will be relevant for street photographers (but then again they might if you're the creative sort) but it's good to know you have these options at your disposal.
Final Thoughts
If you always have your phone with you, that automatically means you always have a camera with you. No, it's not going to outperform a dedicated camera in most technical aspects but you don't necessarily need it to for street photography.
If street photography is about capturing candid moments in public spaces while remaining inconspicuous, then your camera phone fits the bill perfectly: it's small, lightweight, easy to handle and blends right in with everyone else and their cell phones.
With thoughtful, refined technique and the right apps/accessories, your camera phone just might become your go-to street photography camera.
This fantastic guide by Photzy, could really enhance your street photography somewhat by teaching you the fundamentals of Understanding Composition which can really take an image taken on the street from good to awesome!
Further Resources