Light Stalking has grown into a thriving community with close to a million people following us or seeing us online in one form or other, every month. In all of the hullabaloo, it's easy to miss the core of what's happening in photography on Light Stalking. So that's why we decided to sum it up for you. Here's what you missed recently on Light Stalking.
Photo of the Week
This amazing photo is by lgal, who can also be found on Flickr. You can comment on this photo here.
The Most Popular Stories from the Last 7 Days
•Photography Tutorial: Focus Stacking – This guide is a continuation of a previous article on working with multiple exposures. You can create a deep depth of field using focus stacking and overcome the limitations of your lens/sensor combination.
•So Many Cool Photography Links That We Might Just Break the Internet – Toad Hollow Photography searches the internet each and every week to bring you the best photography blogs, tutorials and photographs in existence!
•A Grand Trip – Budapest and Sibiu – Jason Row brings you the next installment in his photographic journey. Several gorgeous shots from his 650 mile day are shared with us.
•Can You Name Where These Photographs Were Taken? – For the traveling photographer, these close-up photos present a fun challenge. See if you can identify where they were taken.
What You Missed in the Light Stalking Community
Submit your photo to this week's photography challenge – Asymmetry! Symmetry was covered a few weeks ago. Do you have any photos which show lack of of balance to share with us?
We have had some great responses to our last few photography challenges on the forum. Last week's photography challenge was Telling a Story– Share photographs which tell a story via composition, elements, emotion and not with words.
We'd love to chat with you! Add your opinions here:
•THROWDOWN – Ghost Towns & Abandoned Building
•Stocking Bogans
•What software do you use for HDR?
•Fenceposts
What Are Our Members Up To?
We have some amazing members here at Light Stalking that run the gamut from career professional photographers through to beginner enthusiast. Here's what a few of them are up to in photography.
Great Shots Uploaded to the Light Stalking Community
Photo by Anna Soffia Oskarsdottir. You can also find Anna on Flickr.
Photo by Carol H. She can also be found on her website and Flickr.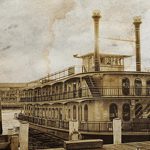 Photo by Stewart Low. He can also be found on his first website, second website, Facebook, and Flickr.
If you're not already part of the Light Stalking community then come and join the fun. We promise not to bite!
Rachael Towne is a professional photographer and editor of Photoluminary.